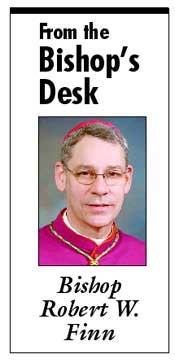 The second volume of Jesus of Nazareth, subtitled "Holy Week: From the Entrance into Jerusalem to the Resurrection," arrives just in time for Lent and offers readers a directed study and path to prayer under the tutelage of the Holy Father, Pope Benedict XVI.
Episode by episode, Pope Benedict is a skillful teacher walking us through the Gospels. This Scriptural record of salvation is not, according to the Pope, a collection of "mere symbols of meta-historical truths;" rather, he reminds us how biblical faith "bases itself on history that unfolded upon this earth." (p. 104) At the Last Supper Jesus truly gave His disciples bread and wine as His body and blood. Concerning the Resurrection: "Only if Jesus is risen," the Pope writes, "has anything really new occurred that changes the world and the situation of mankind." (p. 242)
'Papa Ratzinger' writes in a style which, while it carefully captures the best of language analysis and exegesis, reads at times like a modern day Father of the Church. He synthesizes the work of the saintly theologians alongside a host of modern authors and scholars, as well as secular philosophers. He provides the context of Jewish Tradition and ritual and is in constant interaction with the Old Testament. At another moment, he takes care to establish the foundational Christology for our interpretation in the confessions of Nicaea and Chalcedon. In all this he provides a faith-filled meditation that lifts up Jesus Christ: Teacher, Priest and Victim, Savior; Divine Word, Incarnate Logos, Eternal Friend.
"Our task," Pope Benedict insists: "is to become acquainted with the figure of Jesus." Employing a comprehensive "big picture" approach, the Pope wants to encounter Jesus – wants us to encounter Jesus – and to believe in Him. This Christ, he shows, is offering not only a moral code, but an invitation to enter into life with Him.
Jesus of Nazareth, Part Two, is hearty spiritual reading, particularly for Lent, Holy Week, and Eastertide. Preachers and all pilgrims will go back to it again and again to recall the interconnections the Pope makes so brilliantly, devoutly unfolding the layers of truth. Here is his witness to the transcendent power of the Gospel sayings, and the deeply personal immersion into Christ which is renewed each time we read the Word of God.