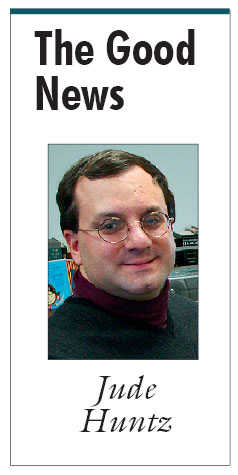 More than a few years ago I was at Mass in Dallas where I had been living when these sets of readings occurred. One of the deacons at the parish preached on these readings, lecturing the congregation on the lack of trust people have in institutions. Speaking directly to my generation, he questioned how it is that we could not put faith in the pillars of our society: government, business, religion.
Growing up I remember teacher after teacher, adult after adult, told us kids that respect had to be earned, that it was not a right we had at birth. So, if this statement is true, then there could be plenty of reasons why our generation has trust issues. With respect to government, my generation grew up in the post Watergate era where we experienced countless instances of government lies and abuse of power. In the realm of business, my generation experienced the Keating five, the savings and loan debacle of the 80's, Enron, Arthur Anderson, and a host of other institutions who have cheated their shareholders and lied to the public. And dare we mention the ways in which religion has sadly led people to lose trust: the sexual abuse crisis, televangelists, and the use of violence in the name of religion. Needless to say, too much could be said to justify the lack of trust that exists in our world.
And yet we find ourselves present today at holy Mass. In spite of the many reasons why we should not trust, we again come to the Church seeking nourishment and direction in our lives. The human person needs to trust in order to survive and to thrive. On a horizontal level we cannot exist without trust, and we long to put our trust in people and institutions. The readings today provide us with the only place where such trust belongs – the Lord Jesus.
How are we to know that we can trust Jesus? The second reading provides the answer: Christ suffered for us, and left an example that we should follow in his footsteps. Jesus accepted insult, he suffered, and he handed himself over to death. He did not insult, he did not threaten, and he offered himself up. This example is meant for us who had gone astray like sheep. By following the example of Jesus we return to the shepherd and guardian of our souls. In this way is Jesus the Good Shepherd who leads the sheep to good pasture, and only by living as Christ do we ensure trust in the hearts and minds of people.
In the life of Israel there had been many just and upright shepherds to guide God's people: Abel the righteous, the holy patriarch Abraham, Moses and Joshua, and David the great king of Israel. And yet the Gospel text has Jesus say that all who came before him were thieves and robbers. Is this mere hyperbole, or does Jesus intend us to take these words literally? Surely these predecessors of Jesus were righteous leaders of God's people, and yet they fall short of the standard of being a shepherd. Jesus is that standard, and only by being united to him and following his example can we be led to green pastures. Only by following Jesus can we ourselves be authentic shepherds for the people of God. Only by accepting insult and giving none, by suffering while not threatening, and only by handing ourselves up to death for others without seeking relief from this vocation can we shepherd the people of God with authenticity – and only in this way will the people hear the voice of Christ and follow.
The lack of trust we experience is natural, and the distress we face in such times can be painful. As we seek to follow Christ the Good Shepherd, let us pray for good shepherds to be among us and seek the grace to be good examples ourselves: "Let us pray to God our helper in time of distress. God and Father of our Lord Jesus Christ, though your people walk in the valley of darkness, no evil should they fear; for they follow in faith the call of the shepherd whom you have sent for their hope and strength. Attune our minds to the sound of his voice, lead our steps in the path he has shown, that we may know the strength of his outstretched arm and enjoy the light of your presence forever. We ask this in the name of Jesus the Lord. Amen."
Jude Huntz is Director of the Human Rights Office for the Diocese of Kansas City – St. Joseph.
For complete daily Scripture texts, click here.
Monday, May 16
Acts 11:1-18
Psalms 42:2-3; 43:3, 4
John 10:11-18
Tuesday, May 17
Acts 11:19-26
Psalms 87:1b-3, 4-5, 6-7
John 10:22-30
Wednesday, May 18
Acts 12:24—13:5a
Psalms 67:2-3, 5, 6 and 8
John 12:44-50
Thursday, May 19
Acts 13:13-25
Psalms 89:2-3, 21-22, 25 and 27
John 13:16-20
Friday, May 20
Acts 13:26-33
Psalms 2:6-7, 8-9, 10-11ab
John 14:1-6
Saturday, May 21
Acts 13:44-52
Psalms 98:1, 2-3ab, 3cd-4
John 14:7-14
Fifth Sunday of Easter, May 22
Acts 6:1-7
Psalms 33:1-2, 4-5, 18-19
1 Peter 2:4-9
John 14:1-12
The full text of the Scripture readings for this week and next week can be found here:
Click on the "Readings" tab at the top of the page.
END