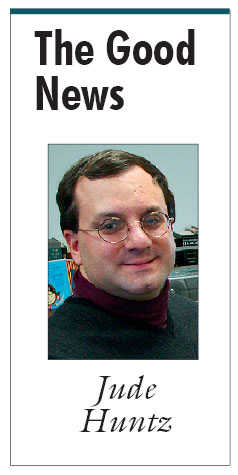 Displacement and the lack of a home are constant themes of the Hebrew Scriptures. Abraham is called by God to leave his homeland to go to Canaan, the land of promise for the people of Israel. Moses leads the homeless people of God from Egypt back to the land of promise. Time and again Israel loses her homeland to foreign invaders, and the people in exile yearn for their homeland again and again. The readings for today provide us with the same themes for the new Christian community, a community that is experiencing the displacement and homelessness of their ancestors in faith.
The second reading from the first letter of Peter is written to a community rejected by human institutions and peoples, for this was the plight of the early Christians. Initially, the Roman Empire saw the Christians as just a sect of Judaism, and so they imparted the exemption from imperial cult and mandatory sacrifices to the emperor that all other inhabitants of the empire were required to provide. When the early Christians are expelled from the synagogues throughout the empire they lost their home. They had seen themselves as Jews – attending to the Temple rites but also living by the teachings of Christ, and now they are homeless. Yet, the writer of this letter encourages the community to rejoice, because they are chosen by God to be a royal priesthood offering their lives as sacrifice to God and being united together to form a spiritual home.
This home becomes the central theme of the Gospel text where Jesus encourages the disciples not to be troubled but to have their faith in God and in him. There are many dwelling places in the house of Jesus. How are we to understand this statement about many dwelling places? Israel only saw one house and one dwelling in the house of God, and it was reserved for God's chosen people. Gentiles could not dwell in this house. John's community of Christians is a diverse group of Jews and Greeks – Gentiles who had longed to belong to the house of Israel but were refused entry because they would not be circumcised or follow the dietary laws of Israel. In following the way of Jesus they saw themselves as now being part of the house of Israel. Now that they have once again been expelled from the house of God, how are they to understand their lives? Jesus provides the answer: he will prepare a place for us in the Father's house that has not one room but many.
Later in the Gospel text we find Jesus talking about the behavior of those who seek to live in God's dwelling. We are to do the works of Jesus – what does this mean? The first reading provides us with the answer. The Christian community was not treating her members fairly. The Greek widows were being excluded from the daily offering of charity while the Jewish women received all the assistance. Care of widows was the essence of justice in Israel. Widows were the most vulnerable people in ancient society – they lacked resources and protection of citizenship. They had no status, and God commanded Israel to protect them, defend them, and serve them. Now the Christian community takes this command one step further: this commandment applies not only for Jewish widows, but for widows of all races. As Blessed Pope John Paul II stated in his encyclical Evangelium Vitae, "In the name of God, protect, defend, and serve human life – every human life."
This command is the behavior in the spiritual house of God. Our lives must incarnate the life of Jesus. The spiritual truths of Jesus must take concrete expression in our lives – both our individual lives and in our corporate life as the Church. Our experience of being homeless and rejected should lead us to protect, defend, and serve the most vulnerable and homeless people in our midst. As we look forward to the feast of Pentecost when the Holy Spirit enabled the Christian community to live as authentic disciples of Jesus, we pray for the coming of the Spirit in our lives in a prayer of Blessed Pope John Paul II: "May the Holy Spirit, the Spirit of Pentecost help you to clarify what is ambiguous, to give warmth to what is indifferent, to enlighten what is obscure, to be before the world true and generous witnesses of Christ's love, for no one can live without love."
Jude Huntz is Director of the Human Rights Office for the Diocese of Kansas City – St. Joseph.
For complete daily Scripture texts, click here.
Monday, May 23
Acts 14:5-18
Psalms 115:1-2, 3-4, 15-16
John 14:21-26
Tuesday, May 24
Acts 14:19-28
Psalms 145:10-11, 12-13ab, 21
John 14:27-31a
Wednesday, May 25
Acts 15:1-6
Psalms 122:1-2, 3-4ab, 4cd-5
John 15:1-8
Thursday, May 26
Acts 15:7-21
Psalms 96:1-2a, 2b-3, 10
John 15:9-11
Friday, May 27
Acts 15:22-31
Psalms 57:8-9, 10 and 12
John 15:12-17
Saturday, May 28
Acts 16:1-10
Psalms 100:1b-2, 3, 5
John 15:18-21
Sixh Sunday of Easter, May 29
Acts 8:5-8, 14-17
Psalms 66:1-3, 4-5, 6-7, 16, 20
1 Peter 3:15-18
John 14:15-21
Monday, May 30
Acts 16:11-15
Psalms 149:1b-2, 3-4, 5-6a and 9b
John 15:26—16:4a
Tuesday May 31
Zephaniah 3:14-18a or
Romans 12:9-16
Isaiah 12:2-3, 4bcd, 5-6
Luke 1:39-56
Wednesday, June 1
Acts 17:15, 22—18:1
Psalms 148:1-2, 11-12, 13, 14
John 16:12-15
Thursday, June 2
Acts 1:1-11
Psalms 47:2-3, 6-7, 8-9
Ephesians 1:17-23
Friday, June 3
Acts 18:9-18
Psalms 47:2-3, 4-5, 6-7
John 16:20-23
Saturday, June 4
Acts 18:23-28
Psalms 47:2-3, 8-9, 10
John 16:23b-28
The full text of the Scripture readings for this week and next week can be found here:
Click on the "Readings" tab at the top of the page.
END