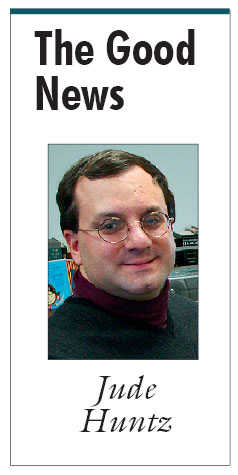 We have all been there: the sandlot or gymnasium where we are all standing in an awkward mass. In front of us, two of our peers are captains and they are choosing players for their teams. Depending on the sport there are only so many slots to be filled and some of us won't be chosen for a team. The feeling of not belonging in these experiences is palpable and difficult for a young person to deal with. Now, imagine an entire group of people who are not chosen to belong to the team. In our times we would call such exclusion discrimination, but corporate exclusion was common in ancient times, and it explains the condition of the Gentiles with respect to Israel and access to the one true God. The readings today show us a God who picks all of us to be on his team.
The prophet Isaiah develops the promise of the Messianic age when the hope of the Gentiles entry into the fold of Israel comes to fruition. From the time of the diaspora to the Christian era, Gentile conversions to Judaism were rare due to the requirements of the Jewish dietary laws and male circumcision. At best, Gentiles who desired a relationship with the God of Israel but who would not conform to these external practices were known as God fearers: they believed in God and followed the moral law of Torah, but they were not considered Jews and thus not part of the chosen people. Isaiah provides the hope of a future inclusion where worship of God and adherence to the justice precepts of Torah were the marks of such inclusion. This hope finds an echo in the responsorial psalm today: O God, may all the nations praise you!
In the second reading we find Paul talking about the actual inclusion of the Gentiles in his present day. The preaching of Paul provides the concrete realization of Gentile access to the one true God. God has provided a generous gift to all – Jew and Gentile alike, and Paul reminds us that God's gifts are irrevocable. The Gentiles come to Christian faith because now they have access to God through Jesus Christ. Fidelity to the moral law and participation in the sacrifice of Christ through sacramental action and living the law of love are now providing this access. The old divisions of race, class, and gender are now gone. All have access to God and all are radically equal in Christ. The Messianic age is here through the obedience of Christ and our acceptance of that obedience in our lives through faith.
The Gospel text from Matthew provides us with a scene from the life of Jesus that seems indifferent at best to the needs of the Gentile woman. Matthew is writing to Jewish-Christians who are facing two distinct struggles: the acceptance of Gentile converts, and seeing their connection to Judaism dying away. The Temple has been destroyed and Jewish-Christians are being expelled from the synagogues by rabbinic Judaism. Today's text simultaneously addresses both issues: Jesus welcomed the Gentiles through faith in him, and at the same time Jesus rebukes rabbinic Judaism in finding their faith wanting in comparison to the Gentile woman. The action of Christ and our access to it by faith, not ancestry or ritual piety or anything else, is what saves us all.
Every one of us stands in need of Jesus' healing and salvific work in our lives. The faith of the woman led her to healing and to works of justice. We must reach out to all peoples in bringing Jesus' teaching and example to others. This love excludes no one; the gift of faith is offered to all. It does not come to us by our own action and we cannot earn or merit it. What is more, we cannot impose conditions on others or place limitations on God's grace which is present all around us. Our works do not lead to faith; God leads us to faith and we then respond to that gift in our lives. The biblical texts for today's liturgy make this point abundantly clear.
As we seek to imitate Jesus in our ministry to others, we help to bring forth the Messianic age to its full completion. Let us pray with the Church in seeking the grace of God to carry out this work: "Let us pray with humility and persistence. Almighty God, ever loving Father, your care extends beyond the boundaries of race and nation to the hearts of all who live. May the walls, which prejudice raises between us, crumble beneath the shadow of your outstretched arm. We ask this through Christ our Lord. Amen.
Jude Huntz is director of the human rights office for the Diocese of Kansas City – St. Joseph.
Daily Scripture Readings
For complete daily Scripture texts, click here.
Solemnity of the Assumption of the Blessed Virgin Mary,
Monday, August 15
Revelation 11:19a; 12:1-6a, 10ab
Psalms 45:10, 11, 12, 16
1 Corinthians 15:20-27
Luke 1:39-56
Tuesday, August 16
Judges 6:11-24a
Psalms 85:9, 11-12, 13-14
Matthew 19:23-30
Wednesday, August 17
Judges 9:6-15
Psalms 21:2-3, 4-5, 6-7
Matthew 20:1-16
Thursday, August 18
Judges 11:29-39a
Psalms 40:5, 7-8a, 8b-9, 10
Matthew 22:1-14
Friday, August 19
Ruth 1:1, 3-6, 14b-16, 22
Psalms 146:5-6ab, 6c-7, 8-9a, 9bc-10
Matthew 22:34-40
Saturday, August 20
Ruth 2:1-3, 8-11; 4:13-17
Psalms 128:1b-2, 3, 4, 5
Matthew 23:1-12
Twenty-First Sunday in Ordinary Time, August 21
Isaiah 22:19-23
Psalms 138:1-2, 2-3, 6, 8
Romans 11:33-36
Matthew 16:13-20
Monday, August 22
1 Thessalonians 1:1-5, 8b-10
Psalms 149:1b-2, 3-4, 5-6a and 9b
Matthew 23:13-22
Tuesday August 23
1 Thessalonians 2:1-8
Psalms 139:1-3, 4-6
Matthew 23:23-26
Wednesday, August 24
Revelation 21:9b-14
Psalms 145:10-11, 12-13, 17-18
John 1:45-51
Thursday, August 25
1 Thessalonians 3:7-13
Psalms 90:3-5a, 12-13, 14 and 17
Matthew 24:42-51
Friday, August 26
1 Thessalonians 4:1-8
Psalms 97:1 and 2b, 5-6, 10, 11-12
Matthew 25:1-13
Saturday, August 27
1 Thessalonians 4:9-11
Psalms 98:1, 7-8, 9
Matthew 25:14-30
Twenty-Second Sunday of Ordinary Time, August 28
Jeremiah 20:7-9
Psalms 63:2, 3-4, 5-6, 8-9
Romans 12:1-2
Matthew 16:21-27
The full text of the Scripture readings for this week and next week can be found here.  Click on the "Readings" tab at the top of the page.