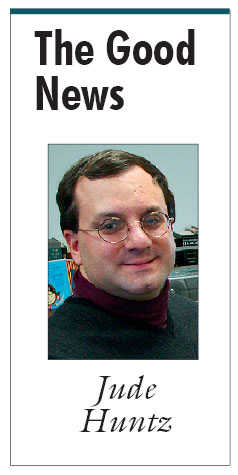 A few years ago I was invited to give a reflection on an aspect of Catholic Social Teaching to a group of youth ministers, so I chose the idea of gratitude since it has spiritual applications as well. The reflection began by giving several wrapped gifts to some of the attendees, none of whom, by the way, thanked me for the gifts. The gifts were snacks, a DVD movie, and other things to share with others. After they opened the gifts I asked them what they were going to do with the gifts. All said they would enjoy the gifts; none said they would share their gift with others. When we pointed out the obligation in Catholic teaching to share, the group instead moved to complain about how much they make in salary. Needless to say, gratitude was not in the room that day.
That event came to mind in looking at the Gospel text for this Sunday. Jesus compares the reign of God to an owner who goes out to hire people for his vineyard. To provide context, it is important to know that throughout many parts of the country day laborers are the dominant profession of the lower classes. If you visit Turkey, for example, you will see people standing about waiting for someone to hire them for the day or the week. Their entire livelihood depends upon being selected to work for someone, and so they are extremely vulnerable. If they do not get chosen, they and their families cannot eat. Many immigrants right here in Kansas City try to earn a living as day laborers, as it is their custom from their countries of origin.
In any case, workers came to the vineyard at various points in the day to work, and when the day was over the owner came and payed everyone the same daily rate, regardless of the number of hours worked. Those who worked all day did not thank the owner for being employed at all. Instead, they took the opportunity to complain about the injustice of being paid the same as those who worked less than they had. Instead of seeing the owner as generous to those who worked fewer hours, they saw him as parsimonious for not paying them more. The real injustice in the story, however, is not in the action of the owner, but in the lack of gratitude in those who worked the entire day.
In the grand scheme of things, God owes us nothing. He was under no obligation to create anything – but he chose to do so in order to share his being and his love with the entire cosmos. When humankind on our planet fell into sin, again God was under no obligation to redeem the human race through Jesus his Son. Somehow we have developed the idea in modern Christianity that God owes us something, that we are entitled to his beneficence. Yet, God freely chose to extend his mercy upon us and to show the ultimate example of love in the person of Jesus. We in no way have earned this gift. Indeed, we can state with the prophet Isaiah – "For my thoughts are not your thoughts, nor are your ways my ways, says the Lord."
The great spiritual writer Thomas Merton said that the heart of the Christian life is gratitude. In fact, the Second Vatican Council asserted that the source and summit of the Christian life is the Eucharist, a word that means thanksgiving. The entire Christian life is one of dependence upon God and gratitude to him for all that he has done for us. In being ever grateful to God for all, we thereby fulfill the command of Paul in the second reading: "Conduct yourselves in a way worthy of the gospel of Christ." Jesus the Lord humbled himself to become one of us, and humility then is essentially tied to our dependence upon God and our gratitude to him for all that we have and are. Merton's contrast of the humble man and the proud man speaks to the Gospel call today: "The humble man loves himself, and seeks to be loved and honored, not because love and honor are due to him, but because they are not due to him. He seeks to be loved by the mercy of God….The proud man loves his own illusion and self-sufficiency. The spiritually poor man loves his very insufficiency. The proud man claims honor for having what no one else has. The humble man begs for a share in what everyone else has received. He too desires to be filled to overflowing with the kindness and mercy of God." (Thoughts in Solitude, p. 44-45)
As we seek to live a life of dependence, gratitude, and humility, let us join our hearts to the prayer of the Church in the liturgy today: "Let us pray to God that he may attune our thoughts and actions to his own. Lord our God, you say of yourself that you are good with a love that surpasses even justice. Thank you for accepting the little ones as much as the great, those who turn to you at the last hour as well as the laborers who have toiled all our lives. Open us more to the free gift of your grace, make us accept them with gratitude and appreciate how liberally you give to others. Turn our ways into your ways of love. We ask this through Christ our Lord. Amen.
Jude Huntz is Director of the Human Rights Office for the Diocese of Kansas City – St. Joseph.
Daily Scripture Readings
For complete daily Scripture texts, click here
Monday, September 19
Ezekiel 1:1-6
Psalms 126:1b-2ab, 2cd-3, 4-5, 6
Luke 8:16-18
Tuesday, September 20
Ezekiel 6:7-8, 12b, 14-20
Psalms 122:1-2, 3-4ab, 4cd-5
Luke 8:19-21
Wednesday, September 21
Ephesians 4:1-7, 11-13
Psalms 19:2-3, 4-5
Matthew 9:9-13
Thursday, September 22
Haggai 1:1-8
Psalms 149:1b-2, 3-4, 5-6a and 9b
Luke 9:7-9
Friday, September 23
Haggai 2:1-9
Psalms 43:1, 2, 3, 4
Luke 9:18-22
Saturday, September 24
Zechariah 2:5-9, 14-15a
Jeremiah 31:10, 11-12ab, 13
Luke 9:43b-45
Twenty-Sixth Sunday in
Ordinary Time, September 25
Ezekiel 18:25-28
Psalms 25:4-5, 8-9, 10, 14.
Philippians 2:1-11 or 2:1-5
Matthew 21:28-32
The full text of the Scripture readings for this week and next week can be found here.
Click on the "Readings" tab at the top of the page.