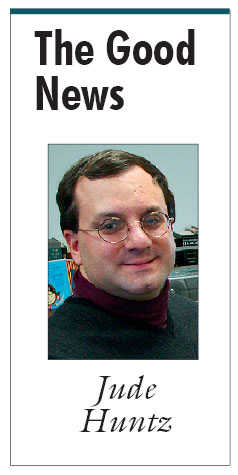 War is certainly a more profitable business than peace. Defense contractors certainly earn far more than farmers or mediation experts. The same is true regarding the ever present cottage industries of the negative message. How many people in our culture profit from tearing down others: politicians, business leaders, religious leaders, and many others. There is no real talent in tearing down other people, but it takes great skill to build up another person – just ask a parent or a teacher. Today's readings provide us with an opportunity for us to decide what we choose to do: to build up, or tear down; to be peacemakers or war mongers.
The first reading from the prophet Isaiah and the Gospel text from Matthew provide us with bleak images of the Lord's vineyard on earth. In Isaiah's day Israel was decimated by the invading Babylonian Empire, a fate that befell God's people for the failure of its leaders to remain faithful to the covenant of Israel. In this particular selection we see little signs of hope, though later in the book Isaiah provides a message of hope by looking ahead to the Messianic age and the deliverance of Israel from this horrid plight.
Similarly Matthew is presenting us with this lesson of Jesus, who invokes the prophetic tradition of the wasted vineyard of Isaiah in describing the condition of Israel in both Jesus' day and in the time in which Matthew is writing his gospel. The leaders of Israel complain loudly about Roman occupation in Jesus' time, yet they fail to see its cause lies once again in their infidelity to God. They have ignored the message of the prophets and they will kill the son of the vineyard owner. All of this will lead to the destruction of Jerusalem and the final diaspora of the Jewish people from Palestine. When Matthew writes his gospel text in the eighth decade of the first century, the Jewish leaders are expelling Christians from the synagogues, thereby completing the break between Christians and their older brothers in faith. Once again, new leaders will replace older leaders of God's vineyard.
It is at this point that the cottage industries of negativity stop. These negative images are all they need to manipulate the masses, attempting to convince us that they are modern day prophets like Isaiah or Jesus. Yet, Isaiah and Jesus ultimately had messages of hope found not in political structures or economic models but in the death and resurrection of Jesus, the dawn of the Messianic age for which Isaiah longed. It is precisely here that Paul picks up the message of hope for us in the second reading. We long for peace in our lives, personal and communal. How are we to acquire this peace?
Paul exhorts us to think about whatever is good, whatever is noble, whatever is true, whatever is just, whatever is worthy of praise. These thoughts will lead us to the peace for which we all long. In the modern era we have a tendency to look at that which divides us in terms of culture, politics, and theology instead of what we hold in common and what is good and pure and noble in other traditions that differ from ours. The ancient church recognized what was good and worthy in the world of antiquity, accepting and borrowing freely from ancient Greece and Rome, pagan cultures both. We must not be afraid to find similar treasures in other cultures, and in fact we are encouraged to do so by the Second Vatican Council and subsequent acts of the Magisterium. The Gospel has the transformative power to find the good in any culture and make it holy. The words and deeds of Jesus and his redemptive death and resurrection provide us with the peace we need to have no anxiety in our interaction with other cultures and traditions. We need not be defensive or engage in unnecessary apologetic; we can only benefit in learning new approaches to the faith of the ages.
If we truly have the faith of Jesus we will have the peace we desire in our individual hearts. In our positive interaction with other cultures and traditions we create a model for peace that can show the world how to live in the way God calls all of humankind to live. Let us pray for this faith that leads to peace in union with the Church universal: "Let us pray before the face of God in trusting faith. Almighty and eternal God, Father of the world to come, your goodness is beyond what our spirit can touch. Lead us to seek beyond our reach and give us the courage to stand before your truth. We ask this through Christ our Lord."
Jude Huntz is director of the Human Rights Office for the Diocese of Kansas City – St. Joseph.
Daily Scripture Readings
For complete daily Scripture texts, click here: http://www.nccbuscc.org/nab/
Monday, October 3
Jonah 1:1:2:1-2, 11
Jonah 2:3, 4, 5, 8
Luke 10:25-37
Tuesday, October 4
Jonah 3:1-10
Psalms 130:1b-2, 3-4ab, 7-8
Luke 10:38-42
Wednesday, October 5
Jonah 4:1-11
Psalms 86:3-4, 5-6, 9-10
Luke 11:1-4
Thursday, October 6
Malachi 3:13-20b
Psalms 1:1-2, 3, 4 and 6
Luke 11:5-13
Friday, October 7
Joel 1:13-15; 2:1-2
Psalms 9:2-3, 6 and 16, 8-9
Luke 11:15-26
Saturday, October 8
Joel 4:12-21
Psalms 97:1-2, 5-6, 11-12
Luke 11:27-28
Twenty-Eighth Sunday in Ordinary Time, October 9
Isaiah 25:6-10a
Psalms 23:1-3a, 3b-4, 5, 6
Philippians 4:12-14, 19-20
Matthew 22:1-14
The full text of the Scripture readings for this week and next week can be found here: http://www.nccbuscc.org/
Click on the "Readings" tab at the top of the page.