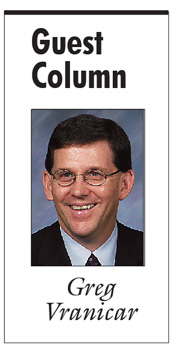 The most recent compilation by the Investment Company Institute in 2009 found that Americans hold more than $215 Billion in their retirement savings in IRAs. Of this total, more is held in Traditional than in Roth IRAs. 19.5 million families hold Roth IRAs and 38.5 Million families own Traditional IRAs. Why is this important? Because these figures show that IRA accounts are "where the money is."
Since we have saved so much in these tax-favored accounts, it bears scrutiny how these funds might be used by donors accomplish charitable giving. Are there advantages to using IRA funds for charitable giving? What tax advantages may flow from using IRA assets to give instead of other assets?
1. Advantages of giving from an IRA at one's death: Designating a gift for a charity from and IRA at one's death requires no intervention of an attorney or other professional. With the use of a "beneficiary designation form," which is obtained by one's IRA fund manager (usually even by the internet), one can change beneficiaries with a simple signed form. No trip to the lawyer's office, no witnesses or notaries, and no long delays while waiting to get one's wishes put down on paper. (The only exception may be that a spouse may have to consent to a distribution that denies the spouse part of the estate, but this is not even required in many cases.) Good planning counsels that one think about which assets and how much is designated for charity, but once these questions are answered, then it is very easy to accomplish.
2. Tax advantages: By giving from an IRA, one reduces one's taxable estate for purposes of determining whether any estate tax might be due. From 2010 to 2012, this matters only to those who own, in their own right, over $5 Million in assets—so not very many of us! However, the exemption of $5 Million expires in 2012 under current law. As evidenced by the difficulty in a divided Congress of making changes to the tax laws, using the IRA to reduce one's estate is probably a good strategy.
3. Giving from an IRA while alive, IRA owners who are 70 and ½ and older: Since 2006, the greatest tax advantage of IRA giving has helped those who are 70 and ½ or older. They can designate a charity to receive any portion of their IRA (up to $100,000) and this distribution will not be taxable to the donor. (Individuals receiving funds from traditional IRAs usually pay income tax on the full distribution at the ordinary income tax rate of the recipient.) "Tax-free IRA Gifts" have accounted for over $1.3 Million flowing to the Diocese's parishes, schools and other ministries in the past 4+ years. One must ensure that the IRA administrator is clearly instructed to pay directly to the charity and that an acknowledgment letter in a specific format is received from the charity, but these are relatively easy requirements–the Diocese has developed forms for gifts within its jurisdiction. The best part of this provision may be that such a distribution counts dollar-for-dollar against the taxpayer's "required minimum distribution" for the tax year. Because this provision expires on December 31, 2011, one might consider using this type of gift to "pay forward" one's pledge for the coming year.
For more information about giving from one's IRAs, consult your attorney, tax or financial planner or contact Greg Vranicar at the Office of Stewardship and Development, 816-756-1858, ext. 529, vranicar@diocesekscj.org.