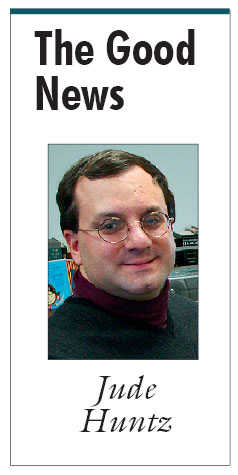 The worst part of being a parent or a teacher is when you encounter a situation where you violate a rule or principle you have established for others to follow. Invariably your children or students will catch you, and you are then forced to give a defense for your indefensible action. In my youth I remember all too well the reply that came from my parents and teachers: Do as I say, not as I do. That reply wins no support in any polling I have ever done on those who have heard such a phrase, and yet people in government, business, and religion all adhere to it in one form or another. The readings today challenge us to overcome the talk and look at our walk.
The prophet Malachi begins our set of readings by describing the problem: the priests of Israel are a bad example and have taught others to forsake the covenant with God. Consequently, the nation will suffer punishment as a result of the actions of the priests, and the punishment will be most severe for those priests who have led others astray. No doubt many in the pews have a similar sentiment in their hearts as a result of the recent events in our diocese, but before we get ready to throw stones at the clergy, we must first consider the other readings to get a more complete picture of the situation.
Jesus seems to develop a similar condemnation against the scribes and Pharisees of the law in his day. However, Jesus has no quarrel with their teaching of the law; he has far more to say about their living of the law themselves. Bad example in many ways is worse than bad teaching. Bad teaching can be refuted with sound argument and truth because it is only directed at the mind. Bad example, however, cuts to the very core of a person and reaches the heart. The effects can be long lasting and some never fully recover from bad example.
The solution Jesus offers is not merely a condemnation of the actions of the scribes and Pharisees, for the words of condemnation are just that – merely words. Instead, Jesus encourages us to live faithfully to God through humble service to others. Later in his ministry Jesus will provide the ultimate example to drive home the point about humble service: he takes up a basin and towel, and washes the feet of his disciples – an act that not even a servant would perform for another. This example certainly provides the motivation for Paul's ministry of treating the Thessalonian community as a nursing mother would care for her child, toiling day and night so as not to be a burden to others.
We have received a great deal of criticism as a church in the past several months as a result of the recent events in our diocese, some of which is justified. People certainly have a right to be angry and hurt. However, the solutions provided by many critics are merely punitive and retributive. In no instance do we find anyone stating that the cure for our present malady is to commit ever more deeply to serve one another in profound humility and love. And yet this is precisely the message of Jesus for us today. Yes, we must repent and atone for the mistakes we have made, but more importantly we must also follow Jesus in his example: serve one another in humility and love.
God's covenant with Israel is a great challenge for his people, one they continually failed to achieve as individuals and as a community. The people of Israel had no example to show them how to perfectly live the law of God. Jesus becomes that example of perfect living of the law of God, a theme Matthew highlights time and again in his gospel. Jesus is the only person to perfectly live the law of God, and this individual fidelity should be the example that the community of the Church should embody in their lives.
As we gather this weekend to grow in our Christian life and calling, we ask God's continual help along the way: "Let us pray in the presence of God, the source of every good. Father in heaven, God of power and Lord of mercy, from whose fullness we have received, direct our steps in our everyday efforts. May the changing moods of the human heart and the limits which our failings impose on hope never blind us to you, source of every good. Faith gives us the promise of peace and makes known the demands of love. Remove the selfishness that blurs our faith. Grant this through Christ our Lord. Amen."
Jude Huntz is Director of the Human Rights Office for the Diocese of Kansas City – St. Joseph.
Daily Scripture Readings
For complete daily Scripture texts, click here: http://www.usccb.org
Monday, October 31
Romans 11:29-36
Psalms 69:30-31, 33-34, 36
Luke 14:12-14
Solemnity of All Saints
Tuesday, November 1
Revelation 7:2-4, 9-14
Psalms 24:1bc-2, 3-4ab, 5-6
1 John 3:1-3
Matthew 5:1-12a
All Souls Day, Wednesday, November 2
Wisdom 3:1-9
Psalms 23:1-3a, 3b-4, 5, 6
Romans 5:5-11 or Rom 6:3-9
John 6:37-40
Thursday, November 3
Romans 14:7-12
Psalms 27:1bcde, 4, 13-14
Luke 15:1-10
Friday, November 4
Romans 15:14-21
Psalms 98:1, 2-3ab, 3cd-4
Luke 16:1-8
Saturday, November 5
Romans 16:3-9, 16, 22-27
Psalms 145:2-3, 4-5, 10-11
Luke 16:9-15
Thirty-Second Sunday in Ordinary Time, November 6
Wisdom 6:12-16
Psalms 63:2, 3-4, 5-6, 7-8
1 Thessalonians 4:13-18
Matthew 25:1-13
The full text of the Scripture readings for this week and next week can be found here: http://www.usccb.org/
Click on the "Readings" tab at the top of the page.