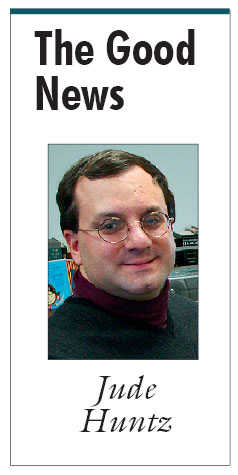 When I was a teacher I coached the JV boys basketball team for the high school. The varsity team was preparing for the district playoffs, being seeded sixth and set to play the second ranked team. The morning of the game the athletic director informed me I would be coaching the game, as the varsity coach was at the hospital with his young daughter who had a serious accident that day. Fear was palpable in me and in the players, but we rallied behind one truth: courage is not the absence of fear. It is the willingness to step up and do what is right and what is necessary in spite of your fears. Managing our fear enabled us to pull off an upset win that night, and it is also the key to understanding the readings for this Sunday's liturgy.
In the first reading from the book of Proverbs we encounter the ideal wife, a symbol for wisdom in Old Testament literature. A wife in ancient times had many fears: fear her husband may die and she become a vulnerable widow; fear of famine; fear for the future of her family. Yet wisdom knows how to care for the home, how to provide for the needs of her family, how to care for the poor, and how to be courageous and confident in doing what God has called her to do. Very often it is women who exhibit courage far better than men, as we see in the life of Mary, the mother of Jesus. Seeking wisdom is the key to dealing with the ordinary – and extraordinary – events of life.
One of the extraordinary events that become an obsession for people is the end of the world and final judgment. Paul addresses the needless preoccupation with this event in the second reading. No one knows the final day of the Lord's coming, but wisdom enables us to know that we should not be complacent in our Christian life. The Christian has the witness of hope and joy in trusting all to God's providence. The desire to know the final day is a vain pursuit that distracts us from the duties of our present life. It is born of fear that consumes us and drives out the love that should be present in the life of a follower of Jesus. Love provides us with the courage we need to live confidently as a child of God.
In the Gospel passage we have yet another vision of the final judgment, this time represented in the giving of talents to servants and the return of the master to account for the use of those talents. Wisdom knows that all is a gift from God and that gifts are meant to be shared with others. Fear should not lead us to squander that gift, as happens to the third servant. God has called us all to a great work, entrusting us with the gifts of ministry to build up the kingdom of God on earth. None of the servants knew when the master would return, but they knew he would return one day. The difference was in how each saw their relationship to the master and what inspired them to act. Love propelled the first two servants to accomplish great things, while fear led the third servant to fail in his obligation to use his talents wisely.
God has called each one of us to ministry in his Church, each in their particular vocation and circumstance of life. No doubt there are forces in the world that make us fearful: the culture of death seems to grow more prevalent each day; violent persecution of Christians is growing in more parts of the world; and basic moral sense has given way to self-interest, greed, and exploitation. In our own diocese we may be afraid to move forward in building up the kingdom of God as we face many difficulties and problems of a public nature. Today, however, God once again says to us: be not afraid. God continues to call us to ministry and we must want to do great things for God: great deeds of justice and charity for every single person on earth, born and unborn, friend and foe, rich and poor.
As we seek for the courage to carry out our baptismal call, let us pray together for this help we need from almighty God. "Let us pray with hearts that long for peace: Father in heaven, ever-living source of all that is good, from the beginning of time you promised men salvation through the future coming of your Son, our Lord Jesus Christ. Help us to drink of his truth and expand our hearts with the joy of his promises, so that we may serve you in faith and in love and know forever the joy of your presence. We ask this through Christ our Lord. Amen."
Jude Huntz is director of the Human Rights Office and chief of staff for the Diocese of Kansas City – St. Joseph.
Daily Scripture Readings
For complete daily Scripture texts, click here.
http://www.usccb.org
Monday, November 14
1 Maccabees 1:10-15, 41-43, 54-57, 62-63
Psalms 119:53, 61, 134, 150, 155, 158
Luke 18:35-43
Tuesday, November 15
2 Maccabees 6:18-31
Psalms 3:2-3, 4-5, 6-7
Luke 19:1-10
Wednesday, November 16
2 Maccabees 7:1, 20-31
Psalms 17:1bcd, 5-6, 8b and 15
Luke 19:11-28
Thursday, November 17
1 Maccabees 2:15-29
Psalms 50:1b-2, 5-6, 14-15
Luke 19:41-44
Friday, November 18
1 Maccabees 4:36-37, 52-59
1 Chronicles 29:10bcd, 11abc, 11d-12a, 12bcd
Luke 19:45-48
Saturday, November 19
1 Maccabees 6:1-13
Psalms 9:2-3, 4 and 6, 16 and 19
Luke 20:27-40
Solemnity of Our Lord Jesus Christ The King, November 20
Ezekiel 34:11-12, 15-17
Psalms 23:1-2, 2-3, 5-6
1 Corinthians 15:20-26, 28
Matthew 25:31-46
The full text of the Scripture readings for this week and next week can be found here: http://www.usccb.org/
Click on the "Readings" tab at the top of the page.