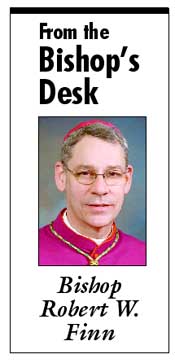 At the center of our faith is the mystery of the Incarnation: God entered human history. He comes not to congratulate us, but to save us. He unites Himself to us to exalt our humanity and share His life with us. Come Lord Jesus.
The mystery of this Christmas love makes it possible for us to have peace in this season, even if we are in the midst of difficulty and suffering. The closeness of Jesus Christ can sustain us when we feel otherwise alone. Be with us Jesus.
Those many years ago the newborn Christ entered the world in extreme poverty, reminding us that His power to save us does not rest on wealth, accomplishments, or worldly power. The value of His life, and ours, is something unchangeable: established by God and beyond any human measure. In the same way, we must look upon each other person with a profound appreciation for the dignity and eternal destiny each of us has in God's plan. No one is expendable. No human person is beyond hope. Jesus, give us hope.
As we enter this holy Christmas season, let us resolve to keep Christ at the center of all we do. What would our life be without him? What would our world be if Jesus Christ had not entered into human history? In Him everything has been changed. Everything is new! Jesus, make us new again.
O everlasting Light, grant that I may know and depend on your light for everything. Mary, mother of Christ and our mother, help us to know and love your Son. Help us to adore Him, and to love one another for His sake.
May God bless you all with deep peace, undying hope, and holy joy, this Christmas and always.