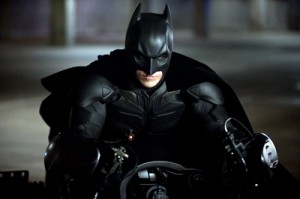 By Santiago Ramos
There are only so many angles from which to write a review. Sometimes, a show surprises you because it is good and you did not expect it to be. Sometimes you expect a show to be good, and it disappoints. Sometimes, the show lives up to expectations. Celebrations, disappointments, and surprises: the three perhaps most essential modes of TV and film criticism. My hope for the New Year is, of course, for more celebrations and surprises than disappointments. More specifically, my hopes for this coming year are the following:
1. Mad Men will preserve its excellence and not become a soap opera. The much-celebrated AMC series will begin its fifth season on March 16. Once you hit your stride and keep your stride going for a long time, what do you do next? Often enough you slowly, imperceptibly, decelerate into a slow trot. For a TV show as excellent as Mad Men, this trot means: becoming a soap opera. Don't let that happen, please. Joan Holloway's feelings are not as important as the panoramic, tragic, gut-wrenching, heavy story that Matthew Weiner and his team of writers have been crafting during these past few years. A character's personal satisfaction is not as important as the overall beauty of the story.
2. Woody Allen will tread into new territory. Despair has always been one of Woody Allen's favorite things to write about, but given his last few movies (he makes one every year), you'd think he's trademarked the idea. From Vicky Christina Barcelona to You Will Meet a Tall Dark Stranger, Woody has managed to find at least a dozen different ways of putting characters in a place where they cannot possibly find happiness or hope. But his 2011 offering—Midnight in Paris—surprised me for its happy ending. More than that, the Gertrude Stein character in the movie appears to be offering advice to Woody himself: "The job of the artist is not to succumb to despair, but to find an antidote for the emptiness of existence. You have a clear and lovely voice. Don't be such a defeatist." What would happen if he took his own advice?
3. Ronald D. Moore will get a new show. RDM—as he is known to fans—was the brilliant showrunner behind Battlestar Galactica, a show which transcended its sci-fi exterior and reached the level of a religious allegory. He is also behind some of the best scripts in Star Trek: The Next Generation and Star Trek: Deep Space 9. Even those who prefer to skip shows which feature men in space suits would have to admit that Moore has a sense for the tragic and the sublime, not to mention a more nuanced understanding of the religious impulse than anyone writing for non-sci-fi shows. RDM has had a tough few years—he's written two pilots which failed to be picked up by a network. As far as I know, he will not be running a show in 2012. I hope that changes soon.
4. Andrew Niccol, Alejandro Iñárritu, and Florian Henckel von Donnersmarck will get better screenwriters. These men are my favorite directors working in Hollywood today, and all three of them made films in the last two years. All three of those films (In Time, The Tourist, and Biutiful, respectively) suffered from poor scripts. Here's to their getting better writers in 2011—or for them to write superior scripts on their own (all of them are capable of it).
5. The Twilight Zone will become available on Hulu. Or at least, Hulu Plus. The Outer Limits already is. What gives?
6. Batman will be OK. The third installment of Christopher Nolan's Batman saga, The Dark Knight Rises, will be released this summer. Expectations could not be higher. However, the movie trailer seems to indicate that the film will in part echo the economic/class discussions that have been inspired by our ongoing economic troubles as well as the Occupy protests. This means that two things may happen. First, the movie might turn out to be moralizing and preachy, sort of like In Time. This would be a shame because a great work of art is always greater than a "message." The second thing that could happen, however, would be equally unfortunate. Viewers could perceive any hint of social commentary as preachyness, and dismiss the movie outright, on ideological grounds. There are legitimate ways that stories can take on social events (see: Fyodor Dostoyevsky). But our rigid ideological categories are making it less easy to both make, and be open before, such stories.
7. I hope a TV show or a film will move me so much and will be so powerful that I won't be able to, won't want to, write about it. Awe is best accompanied by silence.
Santiago Ramos writes from Boston, MA.