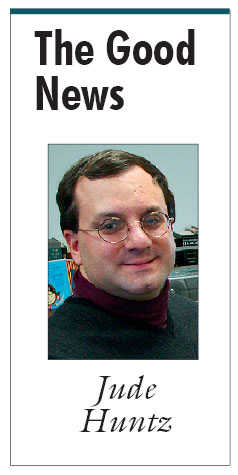 Everyone remembers being a child and taking part in the first ritual of excluding and labeling another group of people as unclean. If you were a little girl your line was "Icky, boy germs." The refrain of the boys was similar, "Ew, girl germs." While seemingly harmless play of children can in no way compare with segregation or other institutional forms of labeling and exclusion, it serves as a reminder to us that great crimes begin as innocent fun and banter. In the Western world we find the Hindu caste system as harsh and out of date, until our own caste systems are exposed and revealed to us. The readings today highlight this point very effectively.
In the first reading we are presented with the law of Moses regarding those with infectious skin diseases. The Mosaic code left little hope for the person suffering from such an affliction. The person so afflicted was an outcast from the community, unfit to be in the midst of the clean. This precept has had two interrelated connections. The literal sense of the text is plain enough: we naturally do not want those afflicted with infectious diseases to be in the midst of the healthy for fear that others may become infected. However, ancient peoples regarded such conditions as a sign that the person so afflicted was a horrid sinner, and that the physical malady was a punishment or recognition of the person's uncleanness. Thus, we develop the mentality that we do not want a sinner in the midst of the "clean" community for fear that their sin may infect those without sin.
The ministry of Paul had as a fundamental theme that all sin and fall short of the calling of God. Hence, any distinction between sinners and those without sin has no basis for a Christian anthropology. All sin and require the mercy of God. The kingdom of God, then, is not about eating or drinking, nor about the clean and unclean. It is rather about serving others and finding ways to reach all people with the Gospel of Jesus Christ. Paul will use the law to preach Jesus the Lord if certain people need that message, while to Gentiles he used the cross of Christ and the ministry of Jesus to affect connection to the one true God.
In the Gospel text we find the ministry of Jesus as being parabolic and a reversal of the Mosaic code of the first reading. While Jesus is faithful to the Mosaic code in prescribing the requisite actions to the man he cured (note that it was Jesus and not the priest who declares the man clean), nevertheless we do not find a low key response to Jesus' cure. In spite of the fact that Jesus ordered him not to publicize the matter, the man becomes an evangelist, proclaiming the good news of Jesus' salvific work in his life. Jesus commanded the man to remain quiet about the healing because he knew people would misunderstand his mission and not fully realize his identity. Only at Jesus' death and resurrection – the ultimate salvific act for every human person – can we become truly witnesses to the Good News of Jesus the Lord.
The ministry of Jesus was about making clean that which was previously unclean. As disciples of Jesus we are called to the same ministry. Who among us needs to be clean? What structures need cleansing? What things in our own life do we need to have washed clean? In order to answer these questions we must end our childish games of making people unclean by our words and attitudes. The physically unclean do not become well unless they are helped by those who are clean. Sinners cannot be cleansed unless they come to the clean seeking forgiveness and learn to be clean by those who are so cleansed. Only Jesus is completely clean. If he has cleansed us who are so undeserving of such a gift, then we must imitate his example and reach out to all with the invitation to be cleansed by the ministry of Jesus. We, therefore, cannot be exclusionary in our ministry and reject others who do not meet our criteria for cleanliness, for we must be in the midst of the world transforming all areas of society.
As we strive to serve all without condition, let us be united in prayer and mission. "Let us pray for the wisdom that is greater than human words. Father in heaven, the loving plan of your wisdom took flesh in Jesus Christ, and changed mankind's history by his command of perfect love. May our fulfillment of his command reflect your wisdom and bring your salvation to the ends of the earth. We ask this through Christ our Lord. Amen."
Jude Huntz is director of the Human Rights Office and chancery chief of staff for the Diocese of Kansas City – St. Joseph.
Daily Scripture Readings
For complete daily Scripture texts, click here.
Monday, February 13
James 1:1-11
Psalms 119:67, 68, 71, 72, 75, 76
Mark 8:11-13
Tuesday, February 14
James 1:12-18
Psalms 94:12-13a, 14-15, 18-19
Mark 8:14-21
Wednesday, February 15
James 1:19-27
Psalms 15:2-3a, 3bc-4ab, 5
Mark 8:22-26
Thursday, February 16
James 2:1-9
Psalms 34:2-3, 4-5, 6-7
Mark 8:27-33
Friday, February 17
James 2:14-24, 26
Psalms 112:1-2, 3-4, 5-6
Mark 8:34 – 9:1
Saturday, February 18
James 3:1-10
Psalms 12:2-3, 4-5, 7-8
Mark 9:2-13
Seventh Sunday in Ordinary Time, Sunday February 19
Isaiah 43:18-19, 21-22, 24b-25
Psalms 41:2-3, 4-5, 13-14
2 Corinthians 1:18-22
Mark 2:1-12
The full text of the Scripture readings for this week and next week can be found here: http://www.usccb.org/
Click on the "Readings" tab at the top of the page.