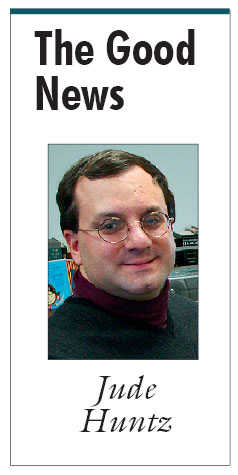 If we were to develop a list of requisite abilities and requirements to be a follower of Jesus, what might be included? Fidelity, love, care and concern for the poor, a prayerful spirit, and a host of other qualities might be part of such a list. If we were to develop a similar list to be a minister in the Christian community, no doubt academic requirements would be added to the list, most of which would only look to the intellectual formation of a person while ignoring the human, moral, psychological, and spiritual formation. Nevertheless, the readings for today challenge our preconceived ideas on discipleship and ministry.
In the first reading, we find the calling of Amos to the ministry of prophet. Amos himself objects to the calling as he did not belong to a company of prophets, as was common at that time. Instead, Amos was a shepherd and a dresser of sycamores, not exactly what we might consider formation for the prophetic ministry. However, God continually called shepherds to lead his people throughout the history of Israel. A shepherd must have a care for his flock, a great deal of patience, and the ability to endure the weather as his job would entail a great deal of time outside. These experiences can be important in developing a spirit to serve God in other ways. Yet, Amos had other qualities that only God knew, a lesson those of us in the Church should heed carefully as we seek others to minister in the Church.
Paul develops this point about the mystery of God's calling us and bestowing his blessings upon us. At the end of the day, there is no quality or experience to which we can point that would entitle us to discipleship or a position of ministry in the Church. Paul himself possessed a great many qualities beneficial to ministry: a solid education in the Law, Roman citizenship, oratorical skills, and knowledge of Greek, Latin, and Hebrew. And yet Paul recognized that none of these traits matter to God. We have been adopted by God – freely chosen by God without qualification. Discipleship and service in ministry, then, are our responses to the gifts and calling God has bestowed freely upon us. Jesus is then the example we follow in seeking to serve others in discipleship and ministry.
The Gospel text introduces us to the calling of the twelve and sending them forth to perform ministry. Recall that the twelve had no training, education, or otherwise that would make them qualified to perform the tasks to which Jesus called them. Fishermen, a tax collector, and a zealot are a collection of people we would not likely choose for ministry. Yet, the point of the text is the qualifications to ministry after we are called: take nothing with you, accept the hospitality of others, and if you are rejected just move on. More positively these men were to preach repentance and have authority over unclean spirits – a ministry not dissimilar to that of Amos from the first reading and akin to Paul's ministry throughout his life.
God is the great equalizer: before God we are all in the same place. God is infinite; we are finite. In this respect none of us will ever know God fully, and what we know of God is so miniscule compared to the true reality of God's being. Hence, the person with advanced theological degrees is no better than the unlettered child who says his prayers with sincerity each day. All are called to the same task, to the same demands of discipleship, and to the same tasks of ministry just as Amos, Paul and the twelve were so called. It is only in our response to God's invitation and gifts that determines our fidelity and success in the work entrusted to us. The call and the gifts, however, are given freely to all.
As we seek to remain ever faithful to the call and gifts that God has entrusted to us, we pray together for the grace to persevere in that call: "Let us pray to be faithful to the light we have received, to the name we bear. Father, let the light of your truth guide us to your kingdom through a world filled with lights contrary to your own. Christian is the name and the gospel we glory in. May your love make us what you have called us to be. We ask this through Christ our Lord. Amen."
Jude Huntz is Chancellor of the Diocese of Kansas City – St. Joseph.
Daily Scripture Readings
For complete daily Scripture texts, click here. http://www.usccb.org
Monday, July 16
Isaiah 1:10-17
Psalms 50:8-9, 16bc-17, 21 and 23
Matthew 10:34-11:1
Tuesday, July 17
Isaiah 7:1-9
Psalms 48:2-3a, 3b-4, 5-6, 7-8
Matthew 11:20-24
Wednesday, July 18
Isaiah 10:5-7, 13b-16
Psalms 94:5-6, 7-8, 9-10, 14-15
Matthew 11:25-27
Thursday, July 19
Isaiah 26:7-9, 12, 16-19
Psalms 102:13-14ab and 15, 16-18, 19-21
Matthew 11:28-30
Friday, July 20
Isaiah 38:1-6, 21-22, 7-8
Isaiah 38:10, 11, 12abcd, 16
Matthew 12:1-8
Saturday, July 21
Micah 2:1-5
Psalms 10:1-2, 3-4, 7-8, 14
Matthew 12:14-21
Sixteenth Sunday in Ordinary Time, Sunday, July 22
Jeremiah 23:1-6
Psalms 23:1-3, 3-4, 5, 6
Ephesians 2:13-18
Mark 6:30-34
Monday, July 23
Micah 6:1-4, 6-8
Psalms 50:5-6, 8-9, 16bc-17, 21 and 23
Matthew 12:38-42
Tuesday, July 24
Micah 7:14-15, 18-20
Psalms 85:2-4, 5-6, 7-8
Matthew 12:46-50
Wednesday, July 25
2 Corinthians 4:7-15
Psalms 126:1bc-2ab, 2cd-3, 4-5, 6
Matthew 20:20-28
Thursday, July 26
Jeremiah 2:1-3, 7-8, 12-13
Psalms 36:6-7ab, 8-9, 10-11
Matthew 13:10-17
Friday, July 27
Jeremiah 3:14-17
Jeremiah 31:10, 11-12abcd, 13
Matthew 13:18-23
Saturday, July 28
Jeremiah 7:1-11
Psalms 84:3, 4, 5-6a and 8a, 11
Matthew 13:24-30
The full text of the Scripture readings for this week and next week can be found here: http://www.usccb.org/
Click on the "Readings" tab at the top of the page.