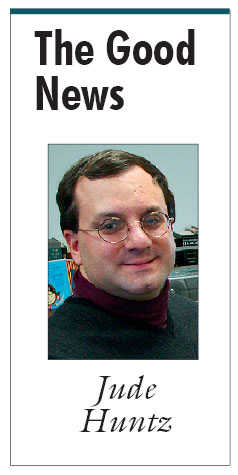 Growing up in an Italian family we always worried about having enough food for the family celebration, which is why we habitually make food for far more people than we could ever imagine. We never ran out of food, but we always worried about that possibility lest we find ourselves in an embarrassing social situation. No doubt everyone worries about this possibility at least once in their lifetime. Today's readings provide us with two different scenarios in the biblical text where the fear was palpable.
The first reading from the second book of Samuel presents us with the ministry of the prophet Elisha. The prophet is presented with the first fruits of a man's farm at a time when the area was suffering from a mild famine. First fruits offerings were a typical way for farmers to offer thanks to God for providing for their needs. In accepting this offering, Elisha does something new: he asks the man to feed one hundred people with the first fruits offering. What is more, it will be the poor who will receive this bounteous feast, an event that would never have occurred in their lives. The mission of the prophet, then, is to provide for the poor.
In the Gospel text today we find Jesus performing a similar work as that of Elisha. Huge crowds followed Jesus to a deserted place because they saw the signs he performed. Recognizing the necessity of feeding the crowd, a group who would have been composed mainly of the poor, Jesus challenges the disciples to provide food for them. When they provide all they have, Jesus provides the miracle necessary to feed the people, thus fulfilling his prophetic role in the tradition of Elisha. However, the people forgot about the Elisha miracle and they misunderstood the mission of the long awaited Messiah. They sought to carry Jesus off in order to make him king. The Lord Jesus, however, remained faithful to his mission and returned to the mountain to be with the Father.
Remaining faithful to our call, as the Lord Jesus was faithful to His call, is the challenge Paul presents to us in the second reading. God calls us to preserve unity through the bond of peace. The unity of our lives can only be maintained through a deep prayer life that daily reflects on the call of Christian discipleship. As a Church community, we find that the source of our unity can be discerned in the sacramental life we share. Paul speaks of the one baptism we share, the one God who is Father of us all. In the celebration of the Eucharist that we share we come to recognize our shared baptismal call and our radical unity as creatures before the one God.
This year we celebrate the 50th Anniversary of the beginning of the Second Vatican Council. In his address opening the great council, Blessed Pope John XXIII announced to the world that the Church wants to be the Church for all and the Church of the poor. In the ministry of Elisha and Jesus we see that fundamental call to serve the poor not merely in pious words, but more importantly in concrete deeds. We are often tempted to become swept away and made king as Jesus in the Gospel text. The example of Jesus reminds us that our fundamental posture is one of the poor and for the poor. For when we are poor ourselves we have no attachments to material possessions, titles, and the like. Only in our poverty can we find true peace, for what need would we have to fight over anything when we have nothing in the first place? And in serving the poor we find the fulfillment of our calling as Christians: for as often as you did it to one of these least ones, you did it to me. Radical Christian love is found in serving the poor because they cannot pay us back in any way, and so we rid ourselves of selfish attachments of pride that can compromise our charity at times.
As we seek to remain worthy of the call we have received, we pray together as we gather around the altar of the Lord: "Let us pray for the faith to recognize God's presence in our world. God our Father, open our eyes to see your hand at work in the splendor of creation, in the beauty of human life. Touched by your hand our world is holy. Help us to cherish the gifts that surround us, to share your blessings with our brothers and sisters, and to experience the joy of life in your presence. We ask this through Christ our Lord. Amen."
Jude Huntz is Chancellor of the Diocese of Kansas City – St. Joseph.
Daily Scripture Readings
For complete daily Scripture texts, click here. http://www.usccb.org
Monday, July 30
Jeremiah 13:1-11
Deuteronomy 32:18-19, 20, 21
Matthew 13:31-35
Tuesday, July 31
Jeremiah 14:17-22
Psalms 79:8, 9, 11 and 13
Matthew 13:36-43
Wednesday, August 1
Jeremiah 15:10, 16-21
Psalms 59:2-3, 4, 10-11, 17, 18
Matthew 13:44-46
Thursday, August 2
Jeremiah 18:1-6
Psalms 146:1b-2, 3-4, 5-6ab
Matthew 13:47-53
Friday, August 3
Jeremiah 26:1-9
Psalms 69:5, 8-10, 14
Matthew 13:54-58
Saturday, August 4
Jeremiah 26:11-16, 24
Psalms 69:15-16, 30-31, 33-34
Matthew 14:1-12
Eighteenth Sunday in Ordinary Time, Sunday, August 5
Exodus 16:2-4, 12-15
Psalms 78:3-4, 23-24, 25, 54
Ephesians 4:17, 20-24
John 6:24-35
Feast of the Transfiguration of the Lord, Monday, August 6
Daniel 7:9-10, 13-14
Psalms 97:1-2, 5-6, 9
2 Peter 1:16-19
Mark 9:2-10
Tuesday, August 7
Jeremiah 30:1-2, 12-15, 18-22
Psalms 102:16-18, 19-21, 29 and 22-23
Matthew 14:22-36
Wednesday, August 8
Jeremiah 31:1-7
Jeremiah 31:10, 11-12ab, 13
Matthew 15: 21-28
Thursday, August 9
Jeremiah 31:31-34
Psalms 51:12-13, 14-15, 18-19
Matthew 16:13-23
Friday, August 10
2 Corinthians 9:6-10
Psalms 112:1-2, 5-6, 7-8, 9
John 12:24-26
Saturday, August 11
Habakkuk 1:12-2:4
Psalms 9:8-9, 10-11, 12-13
Matthew 17:14-20
The full text of the Scripture readings for this week and next week can be found here: http://www.usccb.org/
Click on the "Readings" tab at the top of the page.