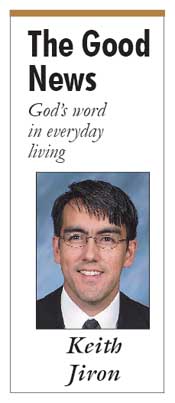 A favorite bedtime story that I have been telling my young sons for years is about traveling to the mountains of Colorado and going camping and fishing. My wife and I have tried to take them to Colorado at least once a year to visit my family there and have ventured a couple of day-trips into the Rockies for a picnic and some fishing. However, this summer is the first time that I have actually managed to take them camping overnight.
The morning of our trip, I was so excited I could barely contain myself. I woke my three oldest boys in the early hours of the morning and we headed out. Even though they have caught different types of fish, they have never landed a trout. So one of my biggest hopes was for each of them to experience pulling one in from the icy cold water of one the beautiful mountain streams. And if we were lucky, we would fulfill one of the key elements of my stories and cook their prize over the campfire for dinner.
It was much more difficult than I had anticipated because navigating boulders, bushes, and slippery inclines near deep, fast-moving water with three boys, age eight, six, and three, made focusing on fishing less glamorous than I had envisioned. It is no small miracle that between snags, tangles and trying to keep bait on three fishing lines, they caught some magnificent fish. I think one of my favorite pictures of all-time will be the pose and facial expression of my six-year-old holding a seventeen inch rainbow.
Even now, weeks later, I find that reflecting back on the experience causes my heart to resonate with the psalm from this weekend's scripture reading for Mass: "Taste and see the goodness of the Lord. I will bless the LORD at all times; his praise shall ever be in my mouth. Let my soul glory in the LORD…"
While I had my three boys alone in the mountains, I found myself asking God many times for protection and that the experience would be a good one for them. It would have been rather anti-climactic if they had not caught any fish. Furthermore, the fire ban had been lifted from our campsite literally minutes before we arrived so we were able to feast on the day's catch grilled over a blazing fire. It was a wonderful adventure, complete with a warning about bears which gave the boys an added thrill and an added intensity to my prayers.
After years of telling them stories about it, I was afraid that if they never actually got to experience these things, the stories would eventually slip more into the realm of fairytale rather than reality. Even as I sit here trying to capture the event in words, I am filled with emotion. Amidst the drudgery of everyday life, if we look carefully, God gives us rays of hope. In this weekend's first reading, the angel says to Elijah: "'Get up and eat, else the journey will be too long for you!' He got up, ate, drank; then strengthened by that food, he walked forty days and forty nights to the mountain of God, Horeb."
As a father I realize that my children will probably always remember this camping trip and I know we were building our strength as a family. I also know it is not these mountaintop experiences that make up our life together. It is the stuff of day-in and day-out that helps them know of my love. It is bedtime stories, time-outs, and cleaning up messes.
In the same way, God doesn't just give us a few moments here and there to try and sustain us. Rather, he nourishes us with his very self. In this Sunday's gospel he says: "I am the living bread that came down from heaven; whoever eats this bread will live forever; and the bread that I will give is my flesh for the life of the world." To those who have not encountered this reality, this may sound like the stuff of fairytales. But those who have encountered the reality of Jesus in the Eucharist find a great source of hope and sustenance for their lives.
Jesus Christ is the way and the truth and the life. (Jn 14:6) In an age of moral relativism, let us more fervently seek to encounter Jesus Christ in the Sacraments of the Church which provide for us true food for the journey.
Keith Jiron is Coordinator of RCIA and Adult Education at St. Michael the Archangel Parish in Leawood.
Daily Scripture Readings
For complete daily Scripture texts, click here. http://www.usccb.org
Monday, August 13
Ezekiel 1:2-5, 24-28c
Psalms 148:1-2, 11-12, 13, 14
Matthew 17:22-27
Tuesday, August 14
Ezekiel 2:8-3:4
Psalms 119:14, 24, 72, 103, 111, 131
Matthew 18:1-5, 10, 12-14
Solemnity of the Assumption of the Blessed Virgin Mary
Wednesday, August 15
Revelation 11:19a; 12:1-6a, 10ab
Psalms 45:10, 11, 12, 16
1 Corinthians 15:20-27
Luke 1:39-56
Thursday, August 16
Ezekiel 12:1-12
Psalms 78:56-57, 58-59, 61-62
Matthew 18:21-19:1
Friday, August 17
Ezekiel 16:1-15, 60, 63
Isaiah 12:2-3, 4bcd, 5-6
Matthew 19:3-12
Saturday, August 18
Ezekiel 18:1-10, 13b, 30-32
Psalms 51:12-13, 14-15, 18-19
Matthew 19:13-15
Twentieth Sunday in Ordinary Time, Sunday, August 19
Proverbs 9:1-6
Psalms 34:2-3, 4-5, 6-7
Ephesians 5:15-20
John 6:51-58
The full text of the Scripture readings for this week and next week can be found here: http://www.usccb.org/
Click on the "Daily Readings" tab on the right hand side of the page.