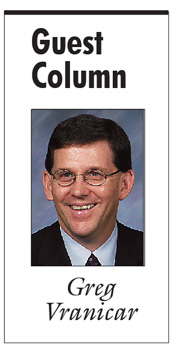 Just about everybody knows that he or she should visit an attorney for basic estate planning documents. Here we assume that you have done the basics to obtain a will and/or trust, a power of attorney for financial affairs, and a health care proxy to make decisions in the event that you are incapacitated. (If you have not completed these steps, please give us a call and we can help you.) Here we address some advanced planning tips that many might otherwise forget.
Who to Tell About Critical Personal Information?
Even the best laid plans are not valuable unless the proper people know about them. Those acting on your behalf (spouse or close family members) should be informed where to locate the following information:
____ All Bank Account and Investment Account Information (with Account Numbers and Passwords)
____ Health Insurance Policies
____ All Life Insurance Information, including Names of Agents with Phone Numbers
____ All Property Deeds and/or Mortgage Information
____ Marriage and Birth Certificates
____ Social Security Number and latest Earnings Statements
____ Veteran's Administration and Benefits Information
____ Pension and IRA Documents and Account Numbers (and Passwords)
____ Pre-Paid Burial and Cemetery Documents
Since much of this information is very sensitive and could be dangerous if acquired by the wrong people (or worse yet, stolen), it is important just to note where all of the information is kept, like in a safe deposit box or other safe place where you can control access. Failure to collect and inform your closest relatives where this information is kept can cause significant delays and snags in the handling of your affairs. Most of this information will not be readily available unless you take steps to advise your survivors where it can be found.
Where to Safeguard Your Will and/or Trust and Powers of Attorney?
Probably the easiest answers relate to powers of attorney for health care and health care directives. These documents should be shared with close family members who may have to make health care decisions, and certainly anybody appointed to serve as a health care decision maker. You should not only share the documents but you should have thoughtful conversation with your appointed agents about your desires in the event of a life-threatening illness so they know your wishes. Depending on your age and health status, some lawyers recommend sharing the health care documents with one's primary and any specialty health care providers. Probably the older and the frailer of health, the more you should share the documents (the risk for younger, healthier persons is that your directions will change but documents that you shared might still be in circulation).
Health professionals are now accustomed to inquire about these documents. When one executes a health care power of attorney or directive, the new document always says that it revokes and replaces any prior documents. Therefore, it is important to update your records with your health care professionals.
Regarding powers of attorney for financial affairs, these should be shared and discussed with the person(s) appointed to operate as your agent for financial matters. As a matter of prudence, it is helpful to share these documents with one's bank and financial planner so that they would know to whom you had granted authority if you cannot act for yourself.
Wills present a more complex issue as to who should be custodian of the executed original. Under Missouri law, only the original executed will may be admitted to probate. An original will is the property of the client who executed it and it is the responsibility of the client to keep it safe. Recent consultation with experienced legal counsel in this field shows that clients are usually advised to keep the original themselves and to store it in a very safe place. Probably the safest location is a safety deposit box of a bank. It is important that trusted younger relatives are added to the safety deposit box lease/signature card so that someone can access the box when the last surviving person has died. Missouri law allows for an authorized bank officer to enter a safety deposit box to search for a will with an authorized relative without a court order.
In the case of a trust (as opposed to a will), there is no requirement to file the original with the Probate Court. In fact, the trust is usually not filed with any court; all administration is handled under the terms of the trust. The same safekeeping rules for a will apply to a trust, but it is good practice to give a copy of an executed trust to the appointed trustee and also possibly to the alternative or additional corporate trustee. Your legal counsel will carefully explain in writing the manner of safekeeping for a trust.
It is not unusual for attorneys to offer to keep the original will in a secure file in the law office from which the attorney practices. This practice may have been preferred in the past, but more modern practice counsels against it. If your prior executed will is held by your attorney, you may wish to retrieve the executed document for safekeeping elsewhere. This would also offer an opportunity to review the terms of the will to make sure that it still accurately reflects your wishes.
Other Important Planning Matters – Obituaries, Funerals and Burials
To the extent it might be possible, giving serious thought to how one wants to be remembered in one's obituary is also an "advanced planning" topic. Planning booklets that funeral homes distribute give the outline of necessary information from which an obituary can be fashioned—places of birth and residence, the schools and dates of graduation, degrees and honors received, job history, volunteer community service, and surviving relatives.
It is beyond the scope of this article to offer guidance on the planning of funerals, except to say that pre-planning alleviates a large burden for the surviving family at or soon after the time of death. One can consider the type of service, specific musical selections and readings. If a person plans one's own service, it can usually be carried out very nearly the way that the plan sets out. Some parishes now designate a member of the staff to assist its members who engage in funeral and music planning.
Finally, the place of final rest is an issue that can also be anticipated and planned. The Catholic Cemetery Office of the Diocese is very happy to meet with families to do pre-planning for burial in one of its facilities. Specific plans and payment for both funeral services and burial plots can be arranged prior to death. These issues are for prior discussion between the funeral home and the cemetery. Joe Harris, Director of the Diocese's Cemeteries, is a valuable resource in this regard, 816-353-1900 or jharris@cemeterieskcsj.org.
Conclusion
This "Advanced Course" on Planning the Way is offered to allow individuals and families to make their transition from this life as smooth as possible. Hopefully many of our readers have taken care of most aspects of this planning. If not, striving to address these matters is worth the effort to help one's family and loved ones.
For questions, please contact Greg Vranicar at 816-756-1858, ext. 529 or vranicar@diocesekcsj.org.
Greg Vranicar is Director of Planned Giving for the Diocese of Kansas City – St. Joseph.