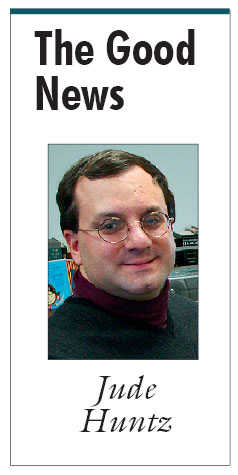 As we stand in the wake of yet another tragedy of gun violence, in the wake of yet another build up to war, in the wake of violence against persons in the womb and in every land – we cannot but ask the question: what difference has Jesus made in our world? Throughout Advent we have heard the Messianic promises of peace:
Then the glory of the Lord shall be revealed, and all people shall see it together; for the mouth of the Lord has spoken. (1st reading; Second Sunday of Advent)
The spirit of the Lord is upon me, because the Lord has anointed me; he has sent me to bring glad tidings to the poor, to heal the brokenhearted, to proclaim liberty to captives and release to prisoners, to announce a year of favor from the Lord and a day of vindication by our God. (1st reading; Third Sunday of Advent)
I will fix a place for my people Israel; I will plant them so that they may dwell in their place without further disturbance. Neither shall the wicked continue to afflict them as they did of old, since the time I first appointed judges over my people Israel. I will give you rest from all your enemies. (1st reading; Fourth Sunday of Advent)
These are the Messianic promises that the Messiah will bring forth peace throughout the earth; the poor will be relieved of their woe; prisoners will be set free; and all nations will see this redemption and share in the blessings of the Messiah.
We believe that Jesus is the Messiah, the one sent by God to fulfill every one of these promises. We know that half the planet professes faith in Jesus as Messiah. Why, then, are these promises unfulfilled? Why are there still wars, senseless acts of violence, poverty, exploitation, and continued oppression of peoples? We are tempted to ask as John the Baptist had while in prison, "Are you the one, or shall we look for another?" Is Jesus not sufficient?
The answer lies on the other side of the equation, for Jesus is sufficient. As we look at the infant Jesus in the crib we see all that we need to know in order to live our lives: helplessness, defenselessness, poor and humble, and completely trusting. Jesus lives his entire life in this manner from the very first moment of his existence on earth to his very last. Every word he preached and every act he performed contained within it the fulfillment of the promise: Jesus lived and preached peace, generosity, complete trust in God, total love of neighbor, and the complete rejection of violence, exploitation, and greed.
Why, then, does the world suffer still from its ancient curses? The answer is simple: we have failed to live as Jesus lived, and we have failed to live as Jesus taught us to live. We have failed just as the first audience of Jesus failed. They expected a political Messiah who would conquer Rome and restore Israel. They cast Jesus into the same mold that Satan himself tried to mold Jesus during the temptations in the desert. They wanted the Messiah to use his baby Jesus powers, wave his hand, and all would be well. We want those same things. We want a political Messiah formed in our own image and likeness. We expect Jesus to snap his fingers and make it all better – without any effort on our part.
And yet the challenge of Christmas is the challenge we face throughout the public ministry of Jesus. In order to receive the Messianic promises, we must live them ourselves. We must become other Christs and live as Jesus lived and taught. If we want peace, then we must reject violence. If we want an end to poverty, then we must give of ourselves and share with others. If we want release from oppression, then we must stop oppressing others. We must become the helpless infant in the crib, the peaceful doer of good, and the selfless soul who offers himself for others. That is the only way. And we can realize these Messianic promises in our lifetime and enjoy them perfectly in the fullness of the kingdom. Only the soul that has rejected violence entirely, embraced the simplicity of Jesus, and completely detaches oneself in order to give oneself to others in service will realize peace in this life and fully in the life to come.
Such a life is difficult to achieve, but not impossible. Jesus showed us the way in his life and teaching. All things are possible with God, as the angel said to Mary. Let us implore the infant Jesus to bless us with his peace this Christmas season and throughout the remainder of our lives: "Let us pray for the peace that comes from the Prince of Peace. Almighty God and Father of light, a child is born for us and a son is given to us. Your eternal Word leaped down from heaven in the silent watches of the night, and now your Church is filled with wonder at the nearness of her God. Open our hearts to receive his life and increase our vision with the rising of dawn, that our lives may be filled with his glory and his peace, who lives and reigns forever and ever. Amen."
Jude Huntz is Chancellor of the Diocese of Kansas City – St. Joseph.
Daily Scripture Readings
For complete daily Scripture texts, click here. http://www.usccb.org
Monday, December 24
2 Samuel 7:1-5, 8b-12, 14a, 16
Psalms 89:2-3, 4-5, 27 And 29
Luke 1:67-79
Solemnity of the Nativity of the Lord,
Tuesday, December 25
Isaiah 52:7-10
Psalms 98:1, 2-3, 3-4, 5-6
Hebrews 1:1-6
John 1:1-18
Wednesday, December 26
Acts 6:8-10; 7:54-59
Psalms 31:3cd-4, 6 And 8ab, 16bc And 17
Matthew 10:17-22
Thursday, December 27
1 John 1:1-4
Psalms 97:1-2, 5-6, 11-12
John 20:1a And 2-8
Friday, December 28
1 John 1:5-2:2
Psalms 124:2-3, 4-5, 7cd-8
Matthew 2:13-18
Saturday, December 29
1 John 2:3-11
Psalms 96:1-2a, 2b-3, 5b-6
Luke 2:22-35
Feast of the Holy Family,
Sunday December 30
Sirach 3:2-6, 12-14 or
1 Samuel 1:20-22, 24-28
Psalms 128:1-2, 3, 4-5
Colossians 3:12-21 or
1 John 3:1-2, 21-24
Luke 2:41-52
Monday, December 31
1 John 2:18-21
Psalms 96:1-2, 11-12, 13
John 1:1-18
Tuesday, January 1, 2013
Numbers 6:22-27
Psalms 67:2-3, 5, 6, 8
Galatians 4:4-7
Luke 2:16-21
Wednesday, January 2
1 John 2:22-28
Psalms 98:1, 2-3ab, 3cd-4
John 1:19-28
Thursday, January 3
1 John 2:29–3:61
Psalms 98:1, 3cd-4, 5-6
John 1:29-34
Friday January 4
1 John 3:7-10
Psalms 98:1, 7-8, 9
John 1:35-42
Saturday, January 5
1 John 3:11-21
Psalms 100:1b-2, 3, 4, 5
John 1:43-51
Solemnity of the Epiphany of the Lord,
Sunday, January 6
Isaiah 60:1-6
Psalms 72:1-2, 7-8, 10-11, 12-13
Ephesians 3:2-3a, 5-6
Matthew 2:1-12
Monday, January 7
1 John 3:22–4:6
Psalms 2:7bc-8, 10-12a
Matthew 4:12-17, 23-25
Tuesday, January 8
1 John 4:7-10
Psalms 72:1-2, 3-4, 7-8
Mark 6:34-44
Wednesday, January 9
1 John 4:11-18
Psalms 72:1-2, 10, 12-13
Mark 6:45-52
Thursday, January 10
1 John 4:19–5:4
Psalms 72:1-2, 14 and 15bc, 17
Luke 4:14-22
Friday, January 11
1 John 5:5-13
Psalms 147:12-13, 14-15, 19-20
Luke 5:12-16
Saturday, January 12
1 John 5:14-21
Psalms 149:1-2, 3-4, 5-6a & 9b
John 3:22-30
The full text of the Scripture readings for this week and next week can be found here: http://www.usccb.org/
Click on the "Daily Readings" tab on the right hand side of the page.