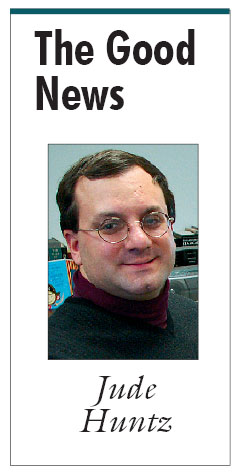 "But Jesus did not entrust himself to the crowd, because He knew them all. There was no need for anyone to tell him about them, because He himself knew what was in their hearts." John 2: 24-25)
In 2003 my wife and I were given tickets to the final round of the Byron Nelson Golf Classic in Las Calinas, TX. We sat atop the 15th green which sits atop a hill, providing us with an excellent view of the approach and to a fair amount of the course. As the afternoon progressed we saw a large sea of humanity snaking its way along the course, heading our way. As the massive crowd approached we could not help but become enveloped in it. After all, who wouldn't want to see Tiger Woods make a charge at the top of the leader board? The experience was intoxicating and sobering at the same time. On the one hand we felt connected to a major sports figure, a movement, and a group of people enveloped in the moment. But on the other hand there was a certain guilt attached to that intoxication, a feeling that the same crowd experience could produce something quite awful. Holy Week provides us with an opportunity to reflect on the phenomenon of the crowd.
Many preachers during Holy Week will point out the fickle nature of the crowds that converge on different days of this week. The overwhelming support for Jesus on Palm Sunday so quickly turns to an angry mob seeking his death five days later. How do we explain such fickleness? One answer is to suggest the presence of two different crowds. The Palm Sunday crowd was composed of the common people who experienced the mercy of Jesus in his teachings and miracles. They turned out in a mass movement to show their support for the Son of David. They disappear five days later because of the power and influence of the second crowd, composed of the authorities and religious leaders of Jerusalem. Fear led the first crowd to stay away or join the second crowd.
However, this explanation overlooks the fact that throughout Jesus' public ministry He did not trust crowds because their motivation is entirely wrong in making the most fundamental decisions of human existence. There is a false security in crowds. The presence of so many people leads us to think that joining them is a safe decision. In fact, cheap Christian apologetics uses this argument of many members of believers to falsely bolster Christian faith. Such decision making results in an accidental stumbling upon a correct decision, but one that cannot last because it is grounded in nothing more than the false security of the crowd.
The Lord Jesus declared himself to be the way, the truth, and the life. He told Pilate that His kingdom rested on truth, not on violence, emotion, or numbers. He who listens to the truth hears the voice of Christ and is a member of His kingdom. Consequently, the followers of Jesus base their decisions of fundamental importance on the truth, on what is, and not on a crowd mentality. How many examples of authentic discipleship are found in the Gospels where the character overcomes the presence of the crowd in order to follow Jesus – Zacchaeus, Bartimaeus, the man born blind? It is no wonder that the number of disciples at the Cross is small – Mary, John, a few other women, Joseph of Arimethea, Nicodemus. Peter and the other apostles succumb to the fear of the crowd and stay away. For at the end of the day it is the cross that determines whether we are a disciples grounded in the truth or a random member of the crowd.
In every age, but especially our own, we are called to be active, engaged, and fully conscious followers of Jesus who do so out of the truth and for no other reason. Only such engaged discipleship grounded in the truth can achieve holiness and transform the world. How many Christians in name only, however, attempt to reduce Christianity to a crowd mentality by making of the faith a political ideology tied to one agenda or another? Such an enterprise is not new – it was present in the crowds of Holy Week two thousand years ago, and look at what it produced.
As we strive this Holy Week to be active, engaged disciples grounded in the truth and shunning the logic of the crowd, we pray together for this holy gift: "Almighty Father of our Lord Jesus Christ, you sent your Son to be born of woman and to die on the cross, so that through the obedience of one man estrangement might be dissolved for all men. Guide our minds by His truth and strengthen our lives by the example of his death, that we may live in union with You in the kingdom of your promise. Grant this through Christ our Lord. Amen."
Jude Huntz is Chancellor of the Diocese of Kansas City – St. Joseph.
Daily Scripture Readings
For complete daily Scripture texts, click here. http://www.usccb.org
Monday, March 25
Isaiah 42:1-7
Psalms 27:1, 2, 3, 13-14
John 12:1-11
Tuesday, March 26
Isaiah 49:1-6
Psalms 71:1-2, 3-4a, 5ab-6ab, 15&17
John 13:21-33, 36-38
Wednesday, March 27
Isaiah 50:4-9a
Psalms 69:8-10, 21-22, 31 & 33-34
Matthew 26:14-25
Holy Thursday, March 28
Exodus 12:1-8, 11-14
Psalms 116:12-13, 15-16bc, 17-18
1 Corinthians 11:23-26
John 13:1-15
Good Friday, March 29
Isaiah 52:13—53:12
Psalms 31:2, 6, 12-13, 15-16, 17, 25
Hebrews 4:14-16; 5:7-9
John 18:1—19:42
Holy Saturday, March 30
Reading 1 Genesis 1:1—2:2
Reading 2 Genesis 22:1-18
Reading 3 Exodus 14:15—15:1
Reading 4 Isaiah 54:5-14
Reading 5 Isaiah 55:1-11
Reading 6 Baruch 3:9-15, 32-4:4
Reading 7 Ezekiel 36:16-17a, 18-28
Romans 6:3-11
Psalms 118:1-2, 16-17, 22-23
Luke 24:1-12
Easter Sunday, March 31
Acts 10:34a, 37-43
Psalms 118:1-2, 16-17, 22-23
Colossians 3:1-4 or
1 Corinthians 5:6b-8
John 20:1-9 or Luke 24:1-12
Monday, April 1
Acts 2:14, 22-33
Psalms 16:1-2a and 5, 7-8, 9-10, 11
Matthew 28:8-15
Tuesday, April 2
Acts 2:36-41
Psalms 33:4-5, 18-19, 20 and 22
John 20:11-18
Wednesday, April 3
Acts 3:1-10
Psalms 105:1-2, 3-4, 6-7, 8-9
Luke 24:13-35
Thursday, April 4
Acts 3:11-26
Psalms 8:2ab and 5, 6-7, 8-9
Luke 24:35-48
Friday, April 5
Acts 4:1-12
Psalms 118:1-2 & 4, 22-24, 25-27a
John 21:1-14
Saturday, April 6
Acts 4:13-21
Psalms 118:1&14-15ab, 16-18, 19-21
Mark 16:9-15
The full text of the Scripture readings for this week and next week can be found here: http://www.usccb.org/
Click on the "Daily Readings" tab on the right hand side of the page.