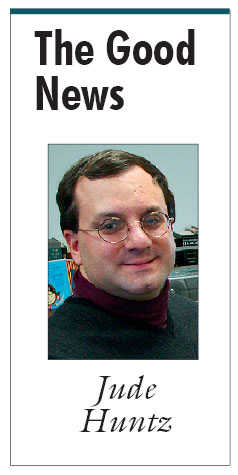 When we hear and read the Gospels we often find ourselves thinking critically about the disciples in many passages. How could Peter, who had seen the Lord Jesus in transfigured glory, deny his master three times? How could all the disciples run away and abandon Jesus to die alone on the cross? And in today's Gospel reading, how could Thomas refuse to believe in the risen Jesus after hearing the testimony of so many? We might be cured of this temptation when we realize that the Gospel writers intended for us to see ourselves as the disciples in the story, i.e. that all of us in one way or another deny Jesus, abandon him, and doubt His identity and resurrection.
Consequently, it is appropriate that the Church asks us to reflect on the themes of mercy and peace in the Sunday after Easter, for it is precisely these gifts of the Lord Jesus that we need so desperately. In appearing to the fragile disciples, Jesus imparts to them His peace in the sending forth of the Holy Spirit. Then he commands them to forgive the sins of the people, thereby connecting the idea of peace with mercy. It is indeed true that once we have experienced the mercy of God that a sense of peace comes upon us, but more is at stake than the subjective feeling of peace in such moments. The Lord Jesus has much more to teach us in this episode.
The acts of denial, abandonment, and doubt in the days before the resurrection are acts that we cannot redeem on our own. In what way could we show God that we have learned the lessons of these falls and will not commit them again? Each and every one of these men declared their allegiance to Jesus and vowed that they would die for Him, and yet they all failed, as they did so often during Jesus' public ministry, as we have in our own lives. Hence, only the free gift of Jesus' own forgiveness can lift them up from the dregs in which they find themselves. It is in their acceptance of this gift that leads the disciples to find peace in their own lives.
Now, however, their lives must be committed to the ministry of mercy and reconciliation that they experienced from the Lord Jesus. By forgiving the sins of others – not just once per year in the annual observance of Yom Kippur, but in the daily practice of mercy in the prayer Jesus taught them – the disciples, and we too, can bring peace to a world disfigured by conflict and strife. We can do this only by making the entire life and ministry of Jesus our own.
Some people may say that we must also stress God's justice in addition to His mercy, implying that these two things are somehow distinct or represent a necessary dualism in the world. However, God's justice is always directed towards mercy and to bringing the person back to a full relationship with Him. What is more, the justice of God is not some magical curse inflicted upon a person for breaking the law. It is the natural consequence of following our own devices instead of God's will. The parable of the prodigal son highlights both of these realities – that the degradation of the son was the natural consequence of his own actions, and that this justice of God is directed toward the reconciliation of the son that takes place at the climax of the story.
Throughout Lent we heard the prophetic tradition remind us that God does not desire the death of the sinner but rather the sinner's conversion. We must ask ourselves whether we truly have this desire for ourselves and for others as well. We have experienced the mercy and peace of God in the death and resurrection of Jesus the Lord. We are commanded now to be ministers of mercy and peace to others. The very fact that our world and church remain torn by conflict and wars indicates the extent to which we have not appropriated this mission into our lives. The fact that people who claim the name Christian have the same rates of divorce, abortion, support for war and capital punishment as the rest of society means that we are those very disciples who deny, abandon, and doubt and whom we look askance at in our reading of the scriptures.
Yet, we must rejoice and give thanks for receiving these gifts of mercy and peace these Easter days. At the same time, we pray for the ability to live our mission as ministers of mercy and peace more effectively in our lives. "Let us pray as Christians thirsting for the risen life. Heavenly Father and God of mercy, we no longer look for Jesus among the dead, for he is alive and has become the Lord of life. From the waters of death you raise us with him and renew your gift of life within us. Increase in our minds and hearts the risen life we share with Christ and help us to grow as your people toward the fullness of eternal life with you. We ask this through Christ our Lord. Amen."
Jude Huntz is Chancellor of the Diocese of Kansas City – St. Joseph.
Daily Scripture Readings
For complete daily Scripture texts, click here. http://www.usccb.org
Solemnity of the Annunciation of the Lord, Monday, April 8
Isaiah 7:10-14; 8:10
Psalms 40:7-8a, 8b-9, 10, 11
Hebrews 10:4-10
Luke 1:26-38
Tuesday, April 9
Acts 4:32-37
Psalms 93:1ab, 1cd-2, 5
John 3:7b-15
Wednesday, April 10
Acts 5:17-26
Psalms 2-3, 4-5, 6-7, 8-9
John 3:16-21
Thursday, April 11
Acts 5:27-33
Psalms 34:2 & 9, 17-18, 19-20
1 Corinthians 11:23-26
John 3:31-36
Friday, April 12
Acts 5:34-42
Psalms 27:1, 4, 13-14
John 6:1-15
Saturday, April 13
Acts 6:1-7
Psalms 33:1-2, 4-5, 18-19
John 6:16-21
Third Sunday of Easter, April 14
Acts 5:27-32, 40b-41
Psalms 30:2, 4, 5-6, 11-12, 13
Revelation 5:11-14
John 21:1-19
Monday, April 15
Acts 6:8-15
Psalms 119:23-24, 26-27, 29-30
John 6:22-29
Tuesday, April 16
Acts 7:51—8:1a
Psalms 31:3cd-4, 6 & 7b & 8a, 17 & 21ab
John 6:30-35
Wednesday, April 17
Acts 8:1b-8
Psalms 66:1-3a, 4-5, 6-7a
John 6:35-40
Thursday, April 18
Acts 8:26-40
Psalms 66:8-9, 16-17, 20
John 6:44-51
Friday, April 19
Acts 9:1-20
Psalms 117:1bc, 2
John 6:52-59
Saturday, April 20
Acts 9:31-42
Psalms 116:12-13, 14-15, 16-17
John 6:60-69
Fourth Sunday of Easter, April 21
Acts 13:14, 43-52
Psalms 100:1-2, 3, 5
Revelation 7:9, 14b-17
John 10:27-30
The full text of the Scripture readings for this week and next week can be found here: http://www.usccb.org/
Click on the "Daily Readings" tab on the right hand side of the page.