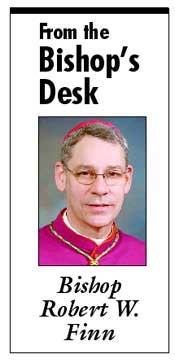 By the end of this month, the Supreme Court will issue decisions in two cases about whether marriage must be redefined in law to include two persons of the same sex. The first case is a challenge to California's Proposition 8, wherein the people of California decided that "only marriage between a man and a woman is valid or recognized in California." The second is a challenge to a similar federal law called the Defense of Marriage Act which passed through both the Senate and the House with overwhelming majorities.
The United States Conference of Catholic Bishops has joined with many other organizations in urging the Supreme Court to uphold both DOMA and Proposition 8. Upholding these common sense laws would allow states to continue to recognize the essential, irreplaceable contribution that husbands and wives, mothers and fathers, make to society, and especially to children.
A broad ruling overturning these democratically enacted laws would redefine marriage in every state, much as Roe v. Wade negated all state laws protecting the lives of unborn children. To do so would reach beyond the Court's competence and jurisdiction and would result in the same type of long-term political and social upheaval engendered by the Court's overreach in "Roe."
Whatever the outcome of these cases, we as Christians must be witnesses to the truth about marriage in both words and the witness of our lives. Marriage is the permanent and exclusive union of one man and one woman, for the good of the spouses and for the procreation and education of children. (See Second Vatican Council, Gaudium et Spes, no. 48). The truth about marriage is good news – news that can and should be shared in love.
The best witness to marriage is the generous love which is the fruit of a faithful marriage. I am grateful always to those men and women who reflect God's love in their commitment to each other in marriage and through the care and support and love of their children.
Mothers and fathers matter. They aren't interchangeable. Every child has a basic, natural right to come from and be raised in the loving marital union of his or her own mother and father. Redefining marriage says that mothers and fathers are dispensable; that what adults want is more important than what a child deserves.
Every person has inviolable dignity and is entitled to be treated with love and respect and guaranteed their basic human rights. Redefining marriage to be something it is not, guarantees no one's right's, and in fact harms the basic rights of children to be raised by a mother and father.
During this Year of Faith, the bishops of the United States are asking all Catholics to pray, fast and sacrifice for the protection of marriage and family as the fundamental building block of society. Please visit www.usccb.org/life-marriage-liberty to learn about the U.S. Bishops' Call to Prayer for Life, Marriage, and Religious Liberty. There, you will find a number of simple ways you can participate in this important effort. You may also visit MarriageUniqueForAReason.org for more resources on the authentic meaning of marriage as the union of one man and one woman.