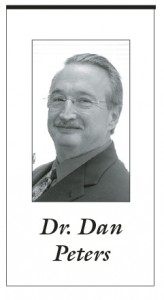 The Common Core State Standards (CCSS) has had a strong influence over the direction of American education for the past several years. Many public districts in over 40 states and some Catholic schools have adopted these standards, including Missouri, and these districts/dioceses are making plans to appropriately adjust their curriculum and instruction to support the new standards. Over the past several months parents and parishioners have shared with me their concerns and questions regarding Common Core State Standards. Concerns have been expressed that CCSS will have a negative impact on their children's faith formation and/or education within our diocesan Catholic schools. Some have questions about what the CCSS is and what its impact on Catholic education will be. It became clear that the understanding associated with CCSS needed clarification. In order to address those concerns and questions, I first need to explain the diocesan curricular cycle and show how common core might have an impact on our current curriculum.
Curricular Cycle
For the purpose of this article, "curriculum" is the set of courses and their content offered at a school or district/diocese, including instructional practices. "Standards" are a list of skills or knowledge we want our students to master for a particular course or subject. Over the past few decades, the diocesan standards for many of the courses and grade level subjects have followed the Missouri state standards, especially after No Child Left Behind was established by the federal government. Diocesan educators felt it was necessary to adopt these standards to assure students within our schools remained competitive with public school students. Of course, the diocese expected much more of their students than these minimal standards and has always included aspects in its curriculum that were specifically Catholic, such as standards for religion and theology classes and integration of Catholicity across all curriculum.
As mandated by the most recent diocesan strategic plan, we are presently in a process to standardize the curriculum within our schools. Standardizing the curriculum will put the diocesan schools in a better position to more efficiently and effectively provide professional development and assess the progress of our students. As we standardize the diocesan curriculum, it will be reviewed and modified to assure our students receive an education to form them as Catholics and to prepare them to effectively compete at colleges/universities and within their chosen careers. Committees of teachers, administrators, and pastors for each subject and grade level will decide which parts of our present curriculum we want to maintain and which parts of other curriculum we might want to adopt. For instance, the National Council of Teachers of Mathematics' Principles & Standards for School Mathematics will probably be reviewed by math curriculum committees when reviewing and updating the diocesan math curriculum. Aspects of those standards might be included in the diocesan curriculum if they would improve the education we provide our students. As part of that review process, the CCSS will be reviewed and parts of the CCSS may be included, if those standards would advance the academic excellence of the diocesan curriculum, while not interfering with the Catholic formation of our students.
Before we discuss common core, it is important to understand the rest of the diocesan curricular cycle. Once the diocesan curriculum is established, several steps need to occur to assure our students are getting the best Catholic education. First of all, it is important that parents, teachers, pastors, and administrators clearly understand the curriculum we provide our students. Secondly, teachers and administrators will require professional development (training) on the best methods to execute the curriculum and standards in the classrooms. The professional development will include training on research-based instructional practices for each subject area and grade level. Thirdly, an assessment plan that is aligned to the standards must be established. The results of the assessments will be used to make informed decisions about how to update the curriculum, what areas we need to improve the instruction we provide students, and what professional development teachers need.
Since the No Child Left Behind (NCLB) Act was established in 2002, educators have discovered educational standards can be established, effectively taught, and assessed. Prior to NCLB, curriculum standards were established in many public school districts and diocesan schools, but few measured the effectiveness of the curriculum with an assessment that was aligned to the standards. NCLB required public schools to adopt an assessment that measured how effectively the schools were teaching their state standards. Prior to that requirement, the standardized assessments used by most schools were not necessarily aligned with the standards — the schools taught one thing and the standardized assessment measured something slightly different. In addition, most NCLB standards identified "lower-order" thinking skills such as rote memory or simple knowledge retrieval. Though NCLB certainly had its problems, its one redeeming quality was showing educators they could effectively and efficiently teach students a given set of standards by using brain-based instructional practices, data from aligned assessments, and research-based professional development to support teachers.
One of the downsides to NCLB is that it was based on lower-order thinking skills. Some wondered what would happen if we use the effective educational practices learned during NCLB to teach "higher-order" thinking skills such as creation, analysis, evaluation, and application of knowledge to solve authentic problems? It was thought that we could establish curriculum standards that required "higher-order" thinking, use instructional practices designed to teach "higher-order" thinking skills, and through aligned assessment determine the effectiveness of the instruction. That is in part what the CCSS tries to do — set "higher-order" thinking standards and provide an assessment to measure how effectively the standards are being taught. In addition, motivation to adopt CCSS came from those who wanted the American students to compete more effectively with students from other countries. American students' performance on global assessments relative to students from other countries has been slipping for the past several decades. It was thought that a national curriculum similar to curriculum from countries where students perform better would raise the educational bar for all American students and thus improve their performance on global assessments.
History of Common Core
In order to raise graduation requirements, improve assessment results, and raise academic standards, a bi-partisan organization was convened in 1996 — the American Diploma Project (ADP). A 2004 report entitled, "Ready or Not: Creating a High School Diploma That Counts," discovered that employers and colleges wanted more from high school graduates than had been expected in the past. The report shows that many high school graduates are not provided with the necessary skills and knowledge to succeed in today's world. "While students and their parents may still believe that the diploma reflects adequate preparation for the intellectual demands of adult life, in reality, it falls far short of this common-sense goal" (page 1, http://www.corestandards.org). The report indicates that the solution was a common set of rigorous standards.
In 2009, the National Governor's Association had curriculum standards written in the areas of literacy and mathematics instruction. "The standards are designed to be robust and relevant to the real world, reflecting the knowledge and skills that our young people need for success in college and careers" (http://www.corestandards.org). Standards were released for mathematics and English Language Arts on June 2, 2010. Science and social studies are to follow. Over 45 of the states have adopted common core standards, including Missouri. Common core assessments are being developed by Smarter Balanced and Partnership for Assessment of Readiness for College and Careers (PARCC). Missouri plans to use Smarter Balanced assessment.
Conclusion
The Catholic Diocese of Kansas City-St. Joseph will always use curriculum that forms our students in the Catholic faith and prepares them for their place in the world. The diocese will continue to review our curriculum on a regular basis, adopting what is important and relevant to our Catholic schools' mission. Aspects of common core that support this mission will be adopted. Aspects of common core that don't support this mission will not be adopted. Please feel free to contact me with any questions you have. I would also encourage you to read an article by Sr. Dale McDonald, PBVM, PhD, the Director of Public Policy and Educational Research for the National Catholic Educational Association in Arlington, VA, entitled Embracing and Enhancing the Common Core in Catholic Schools http://www.catholicteacher.com/archive/articles_view.php?article_id=4052
This article provides more specific information about the CCSS. If you have any questions, please feel free to contact me at the Catholic School Office in The Catholic Center.
Following are some answers to concerns parents have brought to me about Common Core:
Concern: This new national curriculum is going to force us to teach unchristian values and indoctrinate our children with socialist and/or left wing rhetoric.
This complaint begins with a faulty premise, namely, national standards lead to a national curriculum. The common core standards are just that — standards. They give us a guide to where our kids should be by the end of each grade level. It does not tell us how to teach it or what to teach. In fact, it is actually less prescriptive than many of the current state standards. We have more latitude to teach what we want than we did before. You can find suggested texts on the list, like alternate lifestyles or causes of global warming, that you might be opposed to, but remember this is a suggested list, not a required reading list. You can also find Common Core resource websites (often cited is Cengage Learning) that are clearly left leaning. But again there is no requirement that we use those websites or that we would use those resource materials. Our schools will continue to have independence in regards to what we teach.
Concern: But with the required testing, decreasing number of textbook companies and increasing government influence this is just the first step and eventually there will be a national curriculum.
First, many education officials have had a major impact on the creation of the new SBAC (Smarter Balanced Assessment Consortium) test. Catholic educators have representatives on all major subcommittees and are influencing the test in significant ways. Second, textbooks have never been written for Missouri. All major textbooks are written for New York, Texas, or California, and our teachers know they cannot blindly follow the textbook. This will still be the case with common core. Our teachers will never just blindly teach a lesson because they found it in a book or on a website; they will teach what is relevant and Christian based. Finally, if the worst case scenario happens and our accreditation processes require us to adopt a national curriculum that conflicts with our Catholic values then we would always have the choice to withdraw from those organizations. We are not required to comply with Missouri state accreditation.
Concern: There was no state input into the passage of the common core. It was pushed through by "two DC based official-sounding trade organizations, the NGA and the CCSSO" but the timeline of Race to the Top Grant applications forced state legislatures to adopt it without having time to really study it.
First, the two trade organizations are the National Governors Association and the Council of Chief State School Offices. So the governors reviewed it and the Secretary of Education from each state reviewed it multiple times. There was plenty of research done before this decision was made. Second, while Race to the Top money may have influenced some states, it did not influence Missouri.
Concern: If we do not like what is being taught, neither you nor any official in the state will have any power to change it or have anyone to call?
Again this goes back to standards versus curriculum. The standards just tell us that fractions should now be taught in 5th grade rather than 4th grade and students should be able to critically evaluate an article for accuracy or bias. If parents have issues with how fractions are being taught or what articles students are being asked to critically evaluate they will still be able to talk to the teacher and principal about this implementation of the standard. This concern is only valid if the standards turn into a curriculum. If somehow the government tries to force a national curriculum on our schools then we would have to critically evaluate it for compliance with our values, but that is not close to happening yet.
Concern: The common core standards are no good. Dr. Stotsky considers the English Standards "empty skill sets" and they are cutting out literature and replacing it with reading manuals.
First, it is inconsistent to argue that the ELA standards are "empty skill sets that are not fully developed enough to prepare kids for college" and, at the same time, to say that this is really a national curriculum where they are telling us exactly what to teach. It cannot be both. Second, while Dr. Stotsky says the skills are not stringent enough, many professionals believe they represent a significant improvement in rigor. The teachers and administrators in the Diocese have been working with common core for two years and concur with the majority that it is a step up in the amount of research, analysis, grammar, writing and speaking from the current Missouri standards. Second, critics say English teachers are required to teach 50 percent informational text and that this drop in literature is a shame and is a detriment to the free thinking ability of our students. This is inaccurate. The common core standards do state that 50 percent of reading analysis and comprehension should come from informational text but you do not get there by reducing the amount of literature. A teacher gets to 50 percent by increasing the amount of Social Studies primary sources and scientific journals that are read, not by decreasing the amount of Literature. Nowhere in the common core does it encourage, or require, a decrease in the amount of literature taught.
Concern: Common Core is going to be very expensive, particularly because it requires computerized testing.
It is true the common core will probably require teacher training and new textbooks. But teachers are always utilizing professional development and schools are always using a textbook adoption rotation so neither of these costs is above and beyond the norm. Second, most of the figures you see about the expense of common core has to do with the increased technology needed to give computerized assessments.
Concern: Common Core requires a massive student data base that will collect over 400 data points to track everything about children and their families.
Common core is not requiring this collection data because it is illegal for them to do so. They are requesting that the states collect this information and provide it to them. The schools try in every way to safeguard the privacy of our students and their families.