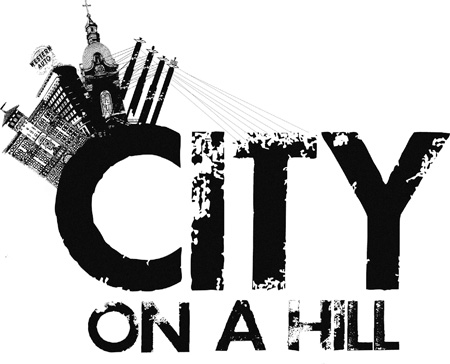 By Kevin Kelly
Catholic Key Associate Editor
KANSAS CITY — September is shaping up to be a big month in young adult and campus ministry.
It is also the final month that Allison Keegan will be directing the diocesan office.
Keegan announced her resignation two months ago to allow time to search for her replacement. She said she has no idea yet what she will do next, only that God is calling her elsewhere.
But she will leave the growing ministry for post-high school age young Catholics in great shape.
Consider this month's agenda:
• Labor Day weekend was the "Nature's Call" camp-out at Lake Pomme de Terre in the Ozarks. Originally a camp-out for the friends of former FOCUS campus ministry director Greg Doring, the outing has grown to include nearly 200 young adult Catholics from nine states.
• Sept. 3 was the kickoff barbeque for the "Band of Brothers" and "Sisterhood" spiritual learning ministries for young adults. It was held in the Meyer Catholic Quarter, an intentional community near St. Peter Parish in Kansas City where young Catholic couples have made their homes.
• Sept. 5 was the monthly Holy Hour at St. Peter Parish. Every first Thursday, beginning at 6:30 p.m., young adult Catholics are invited for an hour of silent adoration, prayer and the Sacrament of Reconciliation.
• Sept. 13 is a service opportunity. Volunteers from the young adult ministry will be manning booths and providing other labor at a fund-raising carnival for The Heritage, an Overland Park, Kan., home for people with Alzheimer's and other cognitive disorders.
• Tuesdays at the Boulevard is Sept. 17. Young adults are invited to Mass at Sacred Heart-Guadalupe Parish, then invited — for a $10 fee — for pizza and Boulevard Brewery dinner. Keegan said that the event has nearly reached the brewery's capacity of 225 people.
• Sept. 20 will be "Theology on Tap" beginning at 7 p.m. at the Beacon Tavern in Kansas City.
• Sept. 28 will be the Hee-Haw Hoedown at Benjamin Ranch in Kansas City. That evening will include a barbecue and an old fashioned barn dance.
In addition, registration will remain open through Sept. 9 for the Catholic Challenge fall flag football season. Play will begin on the following Saturday at Franklin Park in Prairie Village, Kan.
More information about all events for young adult Catholics can be found at www.kansascityonahill.org.
"I love my job," Keegan said "God called me to do this job for two years, and I feel incredibly humbled and honored. And now, he has somebody else in mind to do this ministry who has gifts and talents that I don't have."
Keegan said she is confident that God is calling her somewhere. She doesn't know exactly where yet, but she said she knows God is leading her.
That message came through to her when she spent a "vacation" in February working with the Missionaries of Charity in Calcutta, India, for three weeks.
Keegan said she knew then she was being called into direct service and away from a desk and administrative work.
"I know I am not called to do that any more," Keegan said. "But at the same time, I feel so unworthy to have had this job, and I genuinely feel like I don't deserve it."