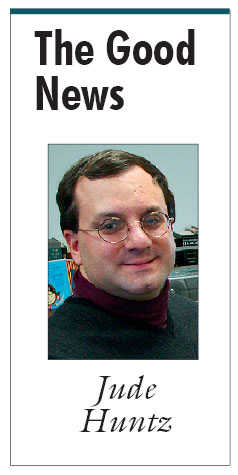 Two conspiracies are present throughout the Gospels. On the one hand, there is a multitude of people who are trying to prevent others from seeing Jesus. On the other hand, there is the prompting of God that enables the person seeking for Jesus to overcome all obstacles in order to meet the Lord Jesus. These two dynamics are present in today's Gospel reading, and they remain present in our world today. By reflecting on the Gospel text we might more readily see solutions to the obstacles that exist to meeting the Lord Jesus.
Zacchaeus is a notorious man known to all in Jericho. He is a tax collector, meaning that he came from a poor background in order to obtain this position of collecting taxes for the hated Roman occupation while at the same time enriching himself along the way. And yet Zaccheus wants to see Jesus. However, he is a short man and he is unable to see Jesus because of the crowd. Here we find the first obstacle to seeing Jesus. Very often we find ourselves focusing our attention on Jesus, but we are neglectful of others and unwittingly we become obstacles to people seeking Jesus. If we merely make room for others so that they may see Jesus, then others will find it easier to come to the Lord Jesus. This step to overcoming obstacles requires that we recognize the need of others to see Jesus and that we need to get out of the way so that others may approach Him.
As the story progresses, the second obstacle to Zacchaeus meeting Jesus presents itself. Jesus has indicated that He wants to stay at Zacchaeus' house, at which the entire crowd – including the disciples – become outraged at this turn of events. They all began to grumble, and certainly Zacchaeus could hear it. At any point hereafter Zacchaeus could have grown afraid at the attitude of the crowd and withdrawn his offer, but he did not. The Spirit of God had overcome this obstacle and Jesus came to stay with him. Here we find a more insidious obstacle to people meeting Jesus – our own negative attitudes. We, like the first disciples, set up preconceived conditions on other people meeting Jesus, and if they do not follow our method or paradigm, then we turn them aside to maintain our neat little group.
This Gospel passage is not intended for the Zacchaeus' of the world. They continually seek Jesus in their lives and attempt to overcome sin in their lives. Instead, this text is designed for the Christian community as a reminder that we must continually keep the way open for people to encounter Jesus in their lives. At the same time the text warns us against the arrogance that would make Jesus only for ourselves and not others.
Pope Francis has recently warned us to avoid this tendency of making the church a private chapel. He reminds us of our identity as individuals and as the Church. When asked who he was, the Holy Father replied, "I am a sinner." Has this not been the theme of the Gospel in the last two weeks? And is not this our identity as well? Once we recognize our brokenness before God, we then come to realize the primary and fundamental mission of the Church: to be the reconciliation of God on earth. Such was the fundamental mission of the Lord Jesus, and in reflecting on the Gospel we can come to see how best to carry out the mission of reconciliation on earth. Jesus continually remained in relationship with sinners – with the disciples, Zacchaeus, Nicodemus, Martha and Mary, with me. As sinners, we must remain in relationship with God in order to continually grow in our quest for holiness. As members of the Church called to be the reconciliation of God on earth, we must remain in relationship with all people, walking with them on the pilgrimage of life, introducing them to the Lord Jesus by how we live in every aspect of our lives.
As we come together as the people of God, we seek His presence on earth just as Zacchaeus did in Jericho. We pray to overcome every obstacle in our journey and to avoid being an obstacle for others in their journey: "Let us pray, in the presence of God, the source of every good. "Father in heaven, God of power and Lord of mercy, from whose fullness we have all received, direct our steps in our everyday efforts. May the changing moods of the human heart and the limits which our failings impose on hope never blind us to you, source of every good. Faith gives us the promise of peace and makes known the demands of love. Remove the selfishness that blurs our faith. Grant this through Christ our Lord. Amen."
Jude Huntz is Chancellor of the Diocese of Kansas City – St. Joseph.
Daily Scripture Readings
For complete daily Scripture texts, click here. http://www.usccb.org
Monday, November 4
Romans 11:29-36
Psalms 69:30-31, 33-34, 36
Luke 14:12-14
Tuesday, November 5
Romans 12:5-16ab
Psalms 131:1bcde, 2, 3
Luke 14:15-24
Wednesday, November 6
Romans 13:8-10
Psalms 112:1b-2, 4-5, 9
Luke 14:25-33
Thursday, November 7
Romans 14:7-12
Psalms 27:1bcde, 4, 13-14
Luke 15:1-10
Friday, November 8
Romans 15:14-21
Psalms 98:1, 2-3ab, 3cd-4
Luke 16:1-8
Saturday, November 9
Ezekiel 47:1-2, 8-9, 12
Psalms 46:2-3, 5-6, 8-9
1 Corinthians 3:9c-11, 16-17
John 2:13-22
Thirty-Second Sunday in
Ordinary Time, November 10
2 Micah 7:1-2, 9-14
Psalms 17:1, 5-6, 8, 15
2 Thessalonians 2:16-3:5
Luke 20:27-38
Monday, November 11
Wisdom 1:1-7
Psalms 139:1b-3, 4-6, 7-8, 9-10
Luke 17:1-6
Tuesday, November 12
Wisdom 2:23 – 3:9
Psalms 34:2-3, 16-17, 18-19
Luke 17:7-10
Wednesday, November 13
Wisdom 6:1-11
Psalms 82:3-4, 6-7
Luke 17:11-19
Thursday, November 14
Wisdom 7:22b–8:1
Psalms 119:89, 90, 91, 130, 135, 175
Luke 17:20-25
Friday, November 15
Wisdom 13:1-9
Psalms 19:2-3, 4-5ab
Luke 17:26-37
Saturday, November 16
Wisdom 18:14-16; 19:6-9
Psalms 105:2-3, 36-37, 42-43
Luke 18:1-8
Thirty-Third Sunday in
Ordinary Time, November 17
Malachi 3:19-20a
Psalms 98:5-6, 7-8, 9
2 Thessalonians 3:7-12
Luke 21:5-19
The full text of the Scripture readings for this week and next week can be found here: http://www.usccb.org/
Click on the "Daily Readings" tab on the right hand side of the page.