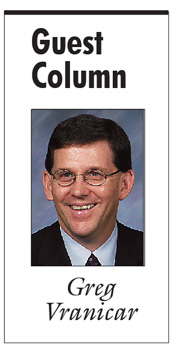 Since 2006, hundreds of Diocesan donors have saved quite a bit of money and made their pastors and other church leaders happy too. Incredibly, 200 to 300 of our donors take advantage of this opportunity. If you meet the criteria, you could join them.
The basic tax law is this: because you have saved assets in your Traditional IRA and they have usually grown and the growth has never being taxed, withdrawals are treated as "ordinary income." This treatment encourages charitably inclined folks to look for other ways to distribute their IRA assets. Especially if taxpayers use the standard deduction and do not itemize (studies show about 65 percent of all taxpayers of this age group), they generally will not receive any real direct benefit from their gifts to Church or other charities—there is no deduction for them to claim.
Since September 2006, the Pension Protection Act (PPA) has allowed taxpayers another method to treat distributions from IRAs. The PPA and its extensions have allowed taxpayers age 70 and ½ or older to give to charity directly from their IRA accounts tax-free. Our donors have really taken Congress up on this for parishes, Catholic schools, Catholic Charities and other ministries. Right now, we are receiving about four or five of these gifts everyday in the Office of Stewardship and Development—and we want you to get on the bandwagon, if you qualify (see the criteria below).
This has occurred, despite the failure of Congress to consistently extend the authorizing legislation. This inconsistence has made IRA giving a little more complicated, even for the most astute and diligent donors. Let's look at the requirements for an IRA gift:
Be age 70 and ½ or over, at the time of the distribution
Have a traditional IRA account (not 401k, 403b, etc. and it does not really help Roth IRA holders)
Instruct your Fund Administrator (bank, mutual fund, insurance co., etc.), with a simple written notice in most cases, to generate a check from your specified IRA account directly to us so that it is withdrawn BEFORE DECEMBER 31, 2013 (Start pretty soon to give your Administrator time).
Designate a specific charitable cause in the Diocese (can be split, if you so instruct)
Receive an acknowledgement letter from the Office of Stewardship and Development.
Our Office can provide you the Request Form to instruct your IRA Administrator in this regard. We will also answer your questions. You should consult with your financial or legal adviser about the wisdom of this type of giving. Also, discuss it with your spouse or loved ones so they realize why you are doing the gift. If you want to know more specifics, see the contact information below and call us.
Since 2006, more than 250 donors have taken advantage of this giving method. Many like to do it every year and literally "swear by it." In many cases, you will often come out ahead by doing a tax-free IRA gift. When you use the suggested method to direct an IRA gift to charity, no tax is levied on the amount directed to charity—hence the name "Tax-Free IRA Gift." Just so you know, the IRS calls these "Qualified Charitable Distributions (QCDs)." Because the funds never go into income, one cannot take an itemized deduction either—that would be double-dipping.
Many of you may have noticed your weekly parish bulletin notice about "TAX-FREE IRA GIFTS" over the past several months. Your bulletin should contain this message every week between now and the end of the year. It's your reminder to take action. Even if you are not 70 and ½, tell your grandparents, parents, uncles & aunts who are in the required age bracket—who knows, you might get a nicer Christmas present for saving them some taxes?
The future? Nobody knows. Congress must reauthorize this provision every other year. Please do not put off your decision very long. If you need the Request Form to make a gift, please contact Kathy Sloss at 816-714-2359 or sloss@diocesekscj.org, or for advice, contact Greg Vranicar at 816-714-2363 or vranicar@diocesekcsj.org.
One last point: Our Diocese's program has received national recognition due to the number and loyalty of our IRA donors. In 2013 so far, our average IRA gift is slightly over $6,000, but any gift your Administrator will allow is greatly appreciated. Don't wait . . . year-end will be here before you know it.
Greg Vranicar is associate director of Stewardship and Development for the Diocese of Kansas City – St. Joseph.