"Catholic School should be a place to develop the whole child – mind, body, and spirit, – where one grows learning how to live."
– Pope Francis
In the 1960s, the number of students in U.S. Catholic schools was over 5.2 million in almost 13,000 schools. By the end of the 1980s, the number of students in U.S. Catholic schools had dropped to approximately 2.5 million in 8,719 schools. The most recent U.S. Catholic school census indicates the number of students is now below 2 million. To any Catholic who is interested in the future of our Church, these numbers are sobering — maybe not an appropriate start to an article that traditionally attempts to inspire, encourage, and establish hope in our Catholic schools. To have hope, one cannot be blind to the present state of affairs. Nor can Catholic schools hold its lamp under a basket that prevents all from seeing its beauty, value, and power.
Looking at the values Catholic schools teach, there is much to inspire hope. Diocesan Catholic schools, like other Catholic schools across the country provide a "whole education" serving the students' academic, physical, emotional, and spiritual needs.
Parents have come to expect academic excellence in Catholic schools. Students in our diocesan schools continue to perform well above the state and national averages on standardized assessments, including Iowa Tests of Basic Skills and ACT.
Some detractors of Catholic schools agree that Catholic schools provide a high quality education, but only because the school can select their students and do not serve those with the greatest need. However, some of Catholic schools greatest success stories are about helping disadvantaged students including those with academic deficits, disciplinary issues, and a lack of family support structure. It seems the greater the need, the greater Catholic schools are able to support students and achieve success.
Given that Catholic schools provide a quality academic education, what makes them different than other high performing academic schools? In a nut shell, Catholic schools provide a "whole education." The "whole education" includes a spiritual dimension which addresses questions such as:
• How does God impact our lives?
• How does Jesus' dying and rising change our lives?
• What does scripture tell us about our lives, how we should treat one another, and how we should act in this world?
• How does our faith affect our civic engagement including voting, charitable donations, contributions of service, letter-writing to our legislators, volunteering, and when we protest or picket?
• How does our faith impact our ethical behavior and tell us why certain behaviors are wrong?
• How is doing our best a response to God's blessings to us?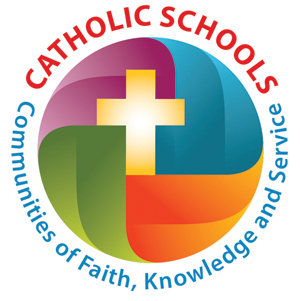 The delivery of a "whole education" allows our Catholic school graduates to understand the meaning of their lives and how they can make their lives fulfilling. By completing our students' formation as "the whole person" we provide them a path to true happiness and salvation that no other education can provide.
The Kansas City-St. Joseph diocesan school students regularly express their faith through action. During the 2012-13 school year, Kansas City-St. Joseph diocesan students performed over 250,000 hours of community service hours. The average annual amount of community service per student is over 25 hours. These service hours are a direct expression of the faith students learn through classroom instruction and the example of faith-filled staff — something that is only offered in a faith-based school.
During the upcoming Catholic Schools Week, we are celebrating a long tradition of 'whole education' which has served Catholic school students for several decades. It is a rich tradition that we, as Catholics, should be proud to enthusiastically support by sharing it with those around us, and encouraging community members to send their children and grandchildren to a school where their ultimate future is a topic of daily discussion. By demonstrating to those around us of the undeniable power of Catholic school education, we will see an enrollment increase in our schools and a reversal of decline. It is our job as Catholics to build His Kingdom on earth. Catholic schooling is one very critical strategy in building His Kingdom.