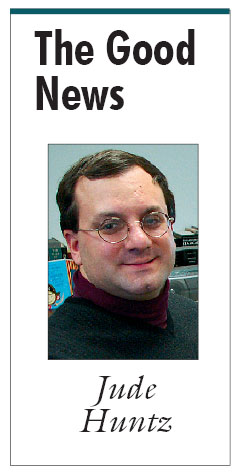 If one were to conduct an informal survey on the street where we ask people where food comes from, what would we likely hear from people? Very likely a great many people would say that food comes from the grocery store. If we need something, we right away go to the store and there it is whenever we need it, in whatever quantities we want, and in whatever variety we like. In reality, however, food takes a long time to produce. Crops must be planted and grown; animals must mature to a certain age before being prepared for market; cheese and other such items take time to prepare. Food is not instant, and yet for most people their experience is otherwise and we have come to demand instantly whatever it is we want in the world of food.
Has this demand for instant gratification also come to dominate our relationship with God? Today's Gospel text challenges us to consider this question for ourselves, for everyone in the story expects Jesus to come when they want and they want him to do what they want. "Lord, if you had been here, my brother would not have died." The story also tells us quite explicitly that Jesus deliberately delayed in coming to Bethany, even though he knew that Lazarus was ill to the point of death. Had the people come to expect Jesus to act on command performance? As in so many other instances, Jesus shatters our expectations and preconceived ideas of who he is and what he can do.
We might do well to step back from this story and put it in context of the stories we have heard over the past two weeks prior to today. Two weeks ago we met the Samaritan woman, an outcast in the eyes of Jesus' race and an outcast among her own people. And yet Jesus talks with her about living water and she comes to understand the identity of Jesus, so much so that she becomes the first missionary who leads her entire village to accept Jesus as "savior of the world." Last week we read the story of the man born blind – a Jewish man who becomes an outcast by accepting Jesus as Messiah and Lord. The man came to see the identity of Jesus, while the religious authorities of Jesus' day could not get past their own expectations and preconceived ideas. They could not accept the miracle because it took place on the Sabbath.
In the story of Lazarus we see Jesus care for one he loved, and it is at this sign that Jesus becomes a complete outcast in the eyes of the religious leaders of the day. This sign is the last of Jesus' signs to be performed before his passion, death, and resurrection. In the raising of Lazarus we receive a glimpse of the great Sign Jesus will perform in rising from the dead. Lazarus was raised, but he will die again. Jesus was raised and lives forever with the Father. All of the previous signs Jesus performed pointed to and led up to his resurrection. By the same token, it is only in the light of Jesus' resurrection that we come to understand his earlier signs and what they meant.
The identity of Jesus was and is not something that can be recognized all at once. We must wait for his identity to unfold in the Gospel drama. Different events in the life of Jesus cannot be taken in isolation from the others in order to establish his identity or be used in some hollow apologetic for tangential purposes. The life, death, and resurrection of Jesus must be taken as a whole. They must be lived and experienced over time in order for us to understand the full meaning of Jesus' identity and mission. And so, like the characters in our Gospel text today, we must wait. We must wait, put aside all our expectations and preconceived ideas, and allow God to reveal himself to us in the person of Jesus in his time. When we allow God to do this, we experience more than our expectations and preconceived ideas could have ever imagined. Only by this patient waiting and self-emptying can we arrive at resurrection and eternal life.
We need one another in order to wait in patience and to overcome these expectations and preconceived ideas. And so we gather again to pray for the help we need as we draw closer to the Great Feast of Jesus' passion, death, and resurrection. "Let us pray for the courage to embrace the world in the name of Jesus. Father in heaven, the love of your Son led him to accept the suffering of the cross that his brothers might glory in new life. Change our selfishness into self-giving. Help us to embrace the world you have given us, that we might transform the darkness of its pain into the life and joy of Easter. Grant this through Christ our Lord. Amen."
 Jude Huntz is Chancellor of the Diocese of Kansas City – St. Joseph.
Daily Scripture Readings
For complete daily Scripture texts, click here. http://www.usccb.org
Monday, April 7
Daniel 13:1-19, 15-17, 19-30, 33-62 or Daniel 13:41c-62
Psalms 23:1-3a, 3b-4, 5, 6
John 8:1-11
Tuesday, April 8
Numbers 21:4-9
Psalms 102:2-3, 16-18, 19-21
John 8:21-30
Wednesday, April 9
Daniel 3:14-20, 91-92, 95
Daniel 3:52, 53, 54, 55, 56
John 8:31-42
Thursday, April 10
Genesis 17:3-9
Psalms 105:4-5, 6-7, 8-9
John 8:51-59
Friday, April 11
Jeremiah 20:10-13
Psalms 18:2-3a, 3bc-4, 5-6, 7
John 10:31-42
Saturday, April 12
Ezekiel 37:21-28
Jeremiah 31:10, 11-12abcd, 13
John 11:45-56
Palm Sunday, April 13
Procession: Matthew 21:1-11
Isaiah 50:4-7
Psalms 22:8-9, 17-18, 19-20, 23-24
Philipians 2:6-11
Matthew 26:14-27:66
Monday, April 14
Isaiah 42:1-7
Psalms 27:1, 2, 3, 13-14
John 12:1-11
Tuesday, April 15
Isaiah 49:1-6
Psalms 71:1-2, 3-4a, 5ab-6ab, 15 and 17
John 13:21-33, 36-38
Wednesday, April 16
Isaiah 50:4-9a
Psalms 69:8-10, 21-22, 31 and 33-34
Matthew 26:14-25
Holy Thursday, April 17
Evening Mass of the Lord's Supper
Exodus 12:1-8, 11-14
Psalms 116: 12-13, 15-16bc, 17-18
1 Corinthians 11:23-26
John 13: 1-15
Good Friday, April 18
Isaiah 52:13-53:12
Psalms 31:2, 6, 12-13, 15-16, 17, 25
Hebrews 4:14-16; 5:7-9
John 18:1-19:42
Easter Vigil, Holy Saturday, April 19
Genesis 1:1-2:2
Psalms 104:1-2, 5-6, 10, 12, 13-14, 24, 35
Genesis 22:1-18
Psalms 16:5, 8, 9-10, 11
Exodus 14:15-15:1
Exodus 15:1-2, 3-4, 5-6, 17-18
Isaiah 54:5-14
Psalms 30:2, 4, 5-6, 11-12, 13
Isaiah 55:1-11
Isaiah 12:2-3, 4, 5-6
Baruch 3:9-15, 32-4:4
Psalms 19:8, 9, 10, 11
Ezekiel 26:16-17a, 18-28
Romans 6:3-11
Psalms 118:1-2, 16-17, 22-23
Matthew 28:1-10
Easter Sunday, April 20
Acts 10:34a, 37-43
Psalms 118:1-2, 16-17, 22-23
Colossians 3:1-4 or
1 Corinthians 5:6b-8
John 20:1-9
The full text of the Scripture readings for this week and next week can be found here: http://www.usccb.org/
Click on the "Daily Readings" tab on the right hand side of the page.