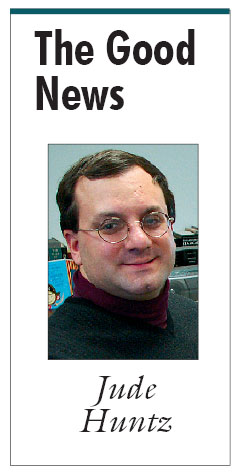 The marvel worked at Pentecost by the Spirit of God, as recorded in the Acts of the Apostles, is that people from all over the Mediterranean region hear the Sprit filled disciples in their own languages. What are we to make of this remarkable event, and what might such an event mean for us as followers of the Lord Jesus in the twenty-first century?
It is important to remember that the catalogue of peoples that Luke provides in this account have two things in common despite their diverse geographies: they are all Jews, and they are all subjects of the Roman Empire. Despite the differences that diaspora Jews had with Jews in Judea, the pilgrimage festivals united Judaism in their worship of the one true God. This unity, however, was limited to Jews, who were a distinct minority throughout the region. It did not extend to Gentiles, who were reluctant to convert to Judaism due to the requirements of male circumcision and dietary laws. Nevertheless, such a unity provided a hope for greater unity among all peoples under the providence of the one God of all.
The Roman Empire provided another model of unity for people throughout the Mediterranean region. The Pax Romana, or the Roman peace, was a time of relative calm where large scale wars were non-existent. All peoples of the region were united under one realm. Such a peace, however, was illusory and artificial. For one thing, the peace was kept under military occupation and threats from the ruthless Roman army. For another thing, people were required to pay religious tribute to the cult of the emperor as an outward expression of this ephemeral peace. Only the Jewish people were exempt from such a requirement.
Despite the claim of Pax Romana, the people of Judea experienced little of this peace. Revolts were frequent because the Roman occupation was harsh. People were dispossessed of their land and impoverished in lives of hard, servile work that benefited only a few wealthy Jews who cooperated with the Romans. People of the time knew the Roman peace was a sham, and they longed for a deep and authentic peace for themselves.
So, when the Spirit comes at Pentecost and all are able to hear the message of Jesus in their own language, we find therein the fulfilled desire of all peoples for true and lasting peace. Peace does not come through coercion, nor does it come from the threatened violence of weapons and armies. Peace comes to us as a gift of God in a mighty wind and the breath of Jesus, a gift offered freely and accepted freely in our lives. It is a peace that comes through the ministry of reconciliation to which Jesus calls us to undertake as His followers.
It is only through forgiveness of others, the putting aside of ancient hatreds, and the rejection of violence that peace can come to us. This is the recipe Jesus provides to us in His teaching and in the life He lived while on earth. It is a promise we can fulfill once we accept the Spirit of peace and resolve to live as Jesus did. The fact that peace does not exist is explained by the fact that we do not forgive, we maintain ancient hatreds, and we continue to use violence as a solution to problems. It is a scandal that Christians not only fail to live as Jesus lived, but also that many Christians attempt to argue that Jesus taught and lived violence as a path to peace. We should not be surprised when people reject Christianity when such false forms of it are put forward as representative expressions.
At the same time, when people see authentic Christian lives of witness to non-violence and peace that attraction to Christianity remains present in the world. When St. Pope John Paul II walked into a prison cell to forgive his would be assassin; when Pope Francis washes the feet of a Muslim woman in prison – these authentic acts of Christ attract others because they emanate from the Spirit of peace who long ago swept across a small piece of land like a mighty wind and gentle breath of Jesus.
That same Spirit can animate our lives and transform our world if we would let Him. As we gather together on this Pentecost, we ask for the Spirit to come upon us and make us ministers of reconciliation and instruments of authentic peace. "Let us pray in the Spirit who dwells within us. Father of light, from whom every good gift comes, send your Spirit into our lives with the power of a mighty wind, and by the flame of your wisdom open the horizons of our minds. Loosen our tongues to sing your praise in words beyond the power of speech, for without your Spirit man could never raise his voice in words of peace or announce the truth that Jesus is Lord, who lives and reigns with you and the Holy Spirit, one God, for ever and ever. Amen."

Jude Huntz is Chancellor of the Diocese of Kansas City – St. Joseph.
Daily Scripture Readings
For complete daily Scripture texts, click here. http://www.usccb.org
Monday, June 9
1 Kings 17:1-6
Psalms 121:1bc-2, 3-4, 5-6, 7-8
Matthew 5:1-12
Tuesday, June 10
1 Kings 17:7-16
Psalms 4:2-3, 4-5, 7b-81
Matthew 5:13-16
Wednesday, June 11
Acts 11:21b-26; 13:1-3
Psalms 98:1, 2-3ab, 3cd-4, 5-6
Matthew 5:17-19
Thursday, June 12
1 Kings 18:41-46
Psalms 65:10, 11, 12-13
Matthew 5:20-26
Friday, June 13
1 Kings 19:9a, 11-16
Psalms 27:7-8a, 8b-9abc, 13-14
Matthew 5:27-32
Saturday, June 14
1 Kings 19:19-21
Psalms 16:1b-2a and 5, 7-8, 9-10
Matthew 5:33-37
The Solemnity of the Most Holy Trinity, Sunday, June 15
Exodus 34:4b-6, 8-9
Daniel 3:52, 53, 54, 55, 56
2 Coriinthians 13:11-13
John 3:16-18
Monday, June 16
1 Kings 21:1-16
Psalms 5:2-3ab, 4b-6a, 6b-7
Matthew 5:38-42
Tuesday, June 17
1 Kings 21:17-29
Psalms 51:3-4, 5-6ab, 11 and 16
Matthew 5:43-48
Wednesday, June 18
2 Kings 2:1, 6-14
Psalms 31:20, 21, 24
Matthew 6:1-6, 16-18
Thursday, June 19
Sirach 48:1-14
Psalms 97:1-2, 3-4, 5-6, 7
Matthew 6:7-15
Friday, June 20
2 Kings 11:1-4, 9-18, 20
Psalms 132:11, 12, 13-14, 17-18
Matthew 6:19-23
Saturday, June 21
2 Chronicles 24:17-15
Psalms 89:4-5, 29-30, 31-32, 33-34
Matthew 6:24-34
Solemnity of the Most Holy Body and Blood of Christ,
Corpus Christi Sunday, June 22
Deuteronomy 8:2-3, 14b-16a
Psalms 147:12-13, 14-15, 19-20
1 Corinthians 10:16-17
John 6:51-58
The full text of the Scripture readings for this week and next week can be found here: http://www.usccb.org/
Click on the "Daily Readings" tab on the right hand side of the page.