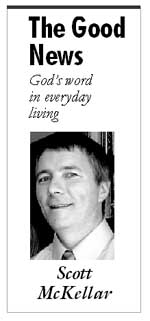 The current Feast of the Exaltation of the Holy Cross celebrates three events. First the finding of the relic of the True Cross by Saint Helena, the mother of the Emperor Constantine, in the early fourth century in Jerusalem. Constantine build a basilica and a shrine to mark the place of Christ's crucifixion and burial. These church sites were later destroyed by the Persians. The feast also commemorates the recovery and restoration of the True Cross to Jerusalem by the emperor Heraclius II. The current Church of the Holy Sepulcher was reconstructed on these sites by the crusaders beginning in 1149.
Devotion to the cross begins with the earliest Christian traditions. Tertullian (230 AD) recalls that the candidates for baptism were marked with the sign of the cross on their foreheads during their catechumenal journey (cf. CCC 1235). St. Anthony counseled his monks to sign themselves with the sign of the cross as a protection against evil spirits. Today Catholics make the sign of the cross before and after they pray. The sign of the cross also strengthens us in temptations and difficulties (CCC 2157).
In his letter to the Galatians the Apostle Paul writes, "May I never boast except in the cross of our Lord Jesus Christ" (Galatians 6:14). We must remember that the cross was the instrument of a cruel and barbaric form of execution in the ancient world. The Romans considered it so brutal and humiliating that it was against Roman law to execute a Roman citizen in this manner. No one in ancient times would think of glorying in the cross or decorating themselves with this image. St. Paul writes to the Corinthians, "The message of the cross is foolishness to those who are perishing, but to us who are being saved it is the power of God." (1 Corinthians 1:18).
God's eternal plan of turning the cross into the 'saving power of God' is part of the divine story woven throughout Scripture. Already in Genesis immediately after the fall of Adam and Eve we read, "I will put enmity between you [the serpent] and the woman, and between your offspring and hers; They will strike at your head, while you strike at their heel" (Genesis 3:15). The early fathers saw this as a spiritual 'type' which prefigured the victory of Christ over the works of the devil through the cross. A similar type is found in Numbers 21 where Moses is told to create a bronze serpent and mounted it on a pole. The people are told that "whenever anyone who had been bitten by a serpent looked at the bronze serpent" they would live. Jesus uses this story in today's Gospel to compare his own "being lifted up" on the cross so that "everyone who believes in him may have eternal life."
As Christians we are not afraid to exalt in the cross of Christ. We sing, "Lift high the cross, the love of Christ proclaim / Till all the world adore his sacred name." Or in the words of the ancient Latin hymn, "Blest Tree, whose happy branches bore / the wealth that did the world restore; / the beam that did that Body weigh / which raised up Hell's expected prey." (Vexilla Regis).
The readings today also contain an ancient Christian hymn found in St. Paul's letter to the Philippians called the Carmen Christi (Philippians 2:6-11). Although Jesus was in the "form of God . . . he emptied himself" being found in human appearance he became "obedient to death, even death on a cross". Because of Christ's obedience on the cross God "greatly exalted him." Christ's whole life is an offering to the Father (CCC 606). He substitutes his obedience for our disobedience (CCC 615) showing us God's love. "For God so loved the world that he gave his only Son, so that everyone who believes in him might not perish but might have eternal life" (John 3:16).
The cross also allows us to enter into the mystery of Christ's sufferings and to find there new meaning for our own sufferings. Ultimately by his own death on the cross, Christ was victorious over sin and death, taking upon himself the whole weight of evil and removing the "sin of the world" (CCC 1505). His victory over death configures us to Him and unites us with His redemptive Passion. Although nothing can be added to Christ's redemptive passion, St. Paul notes, "Now I rejoice in my sufferings for your sake, and in my flesh I am filling up what is lacking in the afflictions of Christ on behalf of his body, which is the church" (Colossians 1:24). By our communion with Christ, our sufferings are joined to those of Christ and are shared with Him.
May our hearts be united to Mary, as she experienced the sorrow of Christ's sufferings.
Scott McKellar is associate director of the Bishop Helmsing Institute.
Daily Scripture Readings
For complete daily Scripture texts, click here. http://www.usccb.org
Monday, September 15
1 Corinthians 11:17-26, 33
Psalms 40:7-8a, 8b-9, 10, 17
John 19:25-27 or
Luke 2:33-35
Tuesday, September 16
1 Corinthians 12:12-14, 27-31a
Psalms 10:1b-2, 3, 4, 5
Luke 7:11-17
Wednesday, September 17
1 Corinthians 12:31-13:13
Psalms 33:2-3, 4-5, 12 and 22
Luke 7:31-35
Thursday, September 18
1 Corinthians 15:1-11
Psalms 118:1b-2, 16ab-17, 28
Luke 7:36-50
Friday, September 19
1 Corinthians 15:12-20
Psalms 17:1bcd, 6-7, 8b & 15
Luke 8:1-3
Saturday, September 20
1 Corinthians 15:35-37, 42-49
Psalms 56:10c-12, 13-14
Luke 8:4-15
Twenty-fifth Sunday in Ordinary Time, September 21
Isaiah 55:6-9
Psalms 145:2-3, 8-9, 17-18
Philippians 1:20c-24, 27a
Matthew 20:1-16a
Monday, September 22
Proverbs 3:27-34
Psalms 15:2-3a, 3-bc-4ab, 5
Luke 8:16-18
Tuesday, September 23
Proverbs 21:1-6, 10-13
Psalms 119:1, 27, 30, 34, 35, 44
Luke 8:19-21
Wednesday, September 24
Proverbs 30:5-9
Psalms 119:29, 72, 89, 101, 104, 163
Luke 9:1-6
Thursday, September 25
Ecclesiastes 1:2-11
Psalms 90:3-4, 5-6, 12-13, 14 & 17bc
Luke 9:7-9
Friday, September 26
Ecclesiastes 3:1-11
Psalms 144:1b and 2abc, 3-4
Luke 9:18-22
Saturday, September 27
Ecclesiastes 11:9-12:8
Psalms 90:3-4, 5-6, 12-13, 14 & 17
Luke 9:43b-45
Twenty-sixth Sunday in Ordinary Time, September 28
Ezekiel 18:25-28
Psalms 25:4-5, 8-9, 10, 14
Philippians 2:1-11 or
Philippians 2:1-5
Matthew 21:28-32
The full text of the Scripture readings for this week and next week can be found here: http://www.usccb.org/
Click on the "Daily Readings" tab on the right hand side of the page.