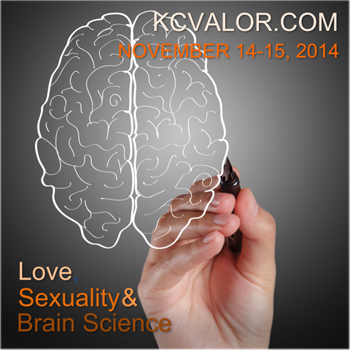 By Kara Hansen
Special to the Catholic Key
OVERLAND PARK — You have only to go as far as the checkout line at the nearest grocery store to find loads of relationship advice.
But finding faith-filled, science-based and practical information to help the average Catholic? That's what a trio of conferences are geared for — the Men of Valor, Women of Virtue, and Youth for Truth.
"There's a shortage of good advice for men in the world," said Michael Sheerin, a member of Good Shepherd Parish in Shawnee. "There's advice out there for sports, for investing, but few opportunities like this to grow in spiritual manliness."
Sheerin has attended three Men of Valor events, each helping him grow in his faith in a different way, with various topics and speakers, but ultimately keeping him coming back to strengthen his relationship with God and join in community with other Christian men.
"If you don't feed the spiritual part of the heart, that muscle goes weak," he said. "Events like this are where holiness can become more than an idea. Holiness can start to become a habit."
Over 2,000 adults and teens have attended this non-denominational event each year, both Catholics and Protestants alike looking for a spiritual boost.
"These conferences provide hope-filled stories and inspiring talks on brain science, sexuality and relationships to help people have more happiness in their lives," said Sam Meier, a consultant for the My House (Freedom from Pornography) initiative.
"I am especially excited about Dr. Laurie Heap and Dr. Todd Bowman's presentations about brain science and sexuality. They provide research about dopamine and oxytocin, along with practical ways to have a more connected and oxytocin-rich sexual relationship in marriage," he said.
Other speakers include dynamic marriage retreat leaders Ron and Kathy Feher, former pornography producer Donny Pauling, local faith and family authors and speakers Debi Stack & Fawn Brents, Dr. Ken Canfield, founder of the National Center for Fathering, vibrant youth minister Kelly Colangelo, and former University of Kansas basketball stand-out Wayne Simien, among others.
"I think teens and young adults will be inspired by Wayne Simien's conversion story, and the way he lived with sexual purity while playing in the NBA," said Meier.
Meier said the events were designed to offer a number of options to families, couples, adults and teens who might only be able to attend a portion of the conference. There's even an option for those who can't attend in person.

"A lot of times teens come with their parents, and each attend their own events," said Meier. "We know people these days lead busy lives and can't attend everything. [So] they have the option of coming Friday or Saturday, or following the live stream of the events during or after the conference."
"This conference provides practical and hope-filled information to help people experience more joy, happiness and connection in their lives."
Schedule and Registration
The Women of Virtue and Men of Valor combine for an evening event Friday, Nov. 14 from 7:00 – 10:00 p.m. at the Church of the Ascension in Overland Park. The Youth for Truth conference, with a special musical appearance from the Mikey Needleman Band, will be held at the same time and location.
On Saturday, Nov. 15, the Women of Virtue conference will be held at Christ the King Church in Kansas City, Missouri. The Men of Valor event will be at Colonial Presbyterian Church in Kansas City, Missouri. Both events start at 8:00 a.m. and end at 4:00 p.m., include lunch and are open to all adults and teens.
Tickets are $30 for an individual or $50 for a married couple, and cover the entrance fee for both days. To attend the Friday evening events only, prices are $10 per ticket. Learn more or register at the event websites: www.kcvalor.com, www.kcvirtue.com and www.kctruth.org.
Reprinted with permission from The Leaven.