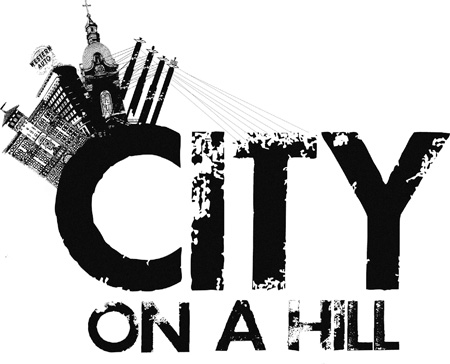 By Marty Denzer
Catholic Key Reporter
KANSAS CITY — City on a Hill, the Kansas City-St. Joseph diocesan Young Adult Ministry, has welcomed young adults in their 20s and 30s for almost a decade — welcomed them to faith formation, evangelization, service to others and, to a good time with friends.
Established in 2005, City on a Hill has grown and expanded in the years since young adults first heard about it. Today, the ministry has about 1,700 young people on its email list and counts about 1,400 as Facebook Friends. Several of its regular gatherings are attended by 200 or more young adults. And while numbers aren't a driving force of City on a Hill, the more young adults in the know, the more faith can grow and enlarge. David DiNuzzo, diocesan director of Young Adult Ministry, said, "We don't have a specific membership or requirements to participate, but we have hundreds and hundreds of young adults involved. Some come to everything; some come to only a few things. Some pop in from time to time and others are new and navigating the waters of our group."
Before the diocesan ministry was established, a number of parishes offered young adult groups, including Redemptorist, Christ the King Singles, and Up North Catholic Singles. St. Thomas More and St. John Francis Regis singles groups and the Kansas City Chapter of the Dominic Club, an Archdiocesan singles group which included Holy Cross Singles. In 1984, the Catholic Singles Social Club was organized at St. Elizabeth Parish. The club was organized by five sets of parents, former members of the Redemptorist Singles, who wanted their children to have a similar experience of friendships. Its bylaws stated that the club existed "to provide opportunities for Catholic single adults to meet and socialize in a Christian atmosphere … shall foster fellowship … provide opportunities for spiritual growth and support community service endeavors."
A year after its establishment, the group expanded to become inter-parish and welcomed Catholic singles age 21 and older from many parishes. Community service opportunities were provided, as were annual retreats, sports, monthly Mass, group liturgies, twice-monthly spiritual discussions, and social events several times a year. The Catholic Singles Social Club formally disbanded in 1991. Singles groups continued in parishes, but there was no diocesan wide group until Theology on Tap began in 2002.
The Theology on Tap ministry had begun in the early 1980s in the Archdiocese of Chicago and spread across the country. Under the leadership of Deacon Ken Greene, then- director of the diocesan Intergenerational Ministries, young adults gathered at local restaurants to talk about faith over a cold one.
In 2005, Carrie Kafka took charge of Young Adult Ministry and things started happening. It hasn't slowed down yet.
Reservoir Holy Hour, Tuesdays at the Boulevard Young Adult Mass, Catholic Sports Challenge, Band of Brothers and Sisterhood, Meyer Catholic Quarter, and other initiatives begun during Kafka's and later Allison Keegan's time are still going strong and growing under DiNuzzo's leadership, and there are several new initiatives.
Catholic Challenge Sports started in Kansas City in 2007, and quickly caught on. The goal of CCS is to strengthen and enhance the local Catholic culture by uniting young adults in common interests and a healthy lifestyle. Several sports leagues are offered throughout the year, including dodgeball, kickball, softball, sand volleyball, flag football and ultimate Frisbee.
Seeing the impact Catholic Challenge Sports, especially the Frisbee and football games, had on young men, young adults Greg Doring and Matt Maes started Band of Brothers (BoB) that same year. BoB is a Catholic group for men in their 20's and 30's. Men work to grow in virtue, while holding one another accountable, growing as friends and brothers in Christ, participating in both male and co-ed social events, religious formation, topic discussion, prayer, and worship. The three main components are accountability, formation, and fraternity. BoB meets regularly on Tuesday nights from 7 – 8.30 p.m.
Six months after Band of Brothers began, Sisterhood was started. Sisterhood is designed to provide women with the opportunity to grow deeper in their Catholic faith in imitation of Christ, develop virtue, and establish genuine friendships with other women who have similar goals. Sisterhood meets regularly on Tuesday nights from 7 – 8:30 p.m., for small group study, fellowship, and accountability.
In 2009, the Reservoir Holy Hour started at St. Peter's Church. Every first Thursday of the month, young adults gather at the church for Eucharistic Adoration and confession.
Theology on Tap morphed in to Tuesdays at the Boulevard in 2009. Tuesdays at the Boulevard Young Adult Mass is a bi-monthly event at Sacred Heart Church, around the corner from Boulevard Brewery. Mass begins at 6:30pm with recitation of the Rosary and the opportunity for Reconciliation beginning at 6 p.m. After the Liturgy concludes, the young adults walk across the parking lot to Boulevard Brewery for beer, Waldo's Pizza, live music, fun and fellowship. This is a very popular event and has been attended by upwards of 270 young adults.
DiNuzzo added, "We just kicked off a new program called 'Pub Theology: Doctrine, Drinks, and Discussion.' The program has the same flavor as Theology on Tap."
Meyer Catholic Quarter also started some years ago. Now about 45 City on a Hill young adults live in the Brookside neighborhood on Meyer Blvd., between Wornall Road and Rockhill, near St. Peter's Church. Some City on a Hill participants dreamed of a place in Kansas City where young adult Catholics lived in community, supported one another, grew in faith, and welcomed others into that way of life.
Nature's Call Catholic Camping Trip, is held Labor Day Weekend at Lake Pomme de Terre in the Ozarks. DiNuzzo describes it as two days of carefree timelessness with 100+ new and old friends, live music, boating, beaches, priests, a street dance, sacraments, fishing, auto racing, sports, and tree-jumping. It's a time to get away and get closer to God.
DiNuzzo said over the years a number of relationships and marriages have blossomed through City on a Hill, but definitely more single young adults participate.
"Part of the purpose of young adult ministry," he explained, "is to help form young adults into who they are, and to prepare them for their vocation. We don't actually want them to be young adults long … we want them living out their vocations, fully, at the right time. If that means priesthood or religious life, then GO! Don't wait around. If that means married life, then GO! Don't wait around. Certainly, God's plan plays the biggest role, but if we can help prepare them, and even if we can help introduce them, then it will be a blessing."
DiNuzzo is married and the father of 4. Dave grew up in Derby, Kan., playing every organized sport offered. While attending Benedictine College, Dave played fullback for the Raven football team, and "hook" on the Black Monks rugby club. He is a weightlifter, an enthusiastic hunter and outdoorsman. He holds a Master's degree in Theology from the Augustine Institute in Denver; has served as a FOCUS Missionary, Director of Catholic Campus Ministry at the Air Force Academy, Director of Programming for a national men's ministry, and sits on several Advisory Boards.
He said young adults in City on a Hill work with other organizations from time to time on various projects. Often the organizations the young adults work with on projects are connected to the organizations they work for. Pro24 is a little different. It is a ministry of the diocesan Respect Life Office, directed by Bill Francis. DiNuzzo said that the woman who heads that ministry up is a young adult involved in City on a Hill, but Pro24 falls under the Respect Life office. But, he continued, "We've also, over the past 6-8 months, created 'City on a Hill for Life' – a pro-life outreach arm of City on a Hill. This group assists Pro24, supports and volunteers at BirthRight and other pregnancy centers around town, and raises awareness among other things." There are sidewalk rosaries near Planned Parenthood in Overland Park, and participation in Knights of Columbus activities as well.
For those interested in getting involved in City on a Hill, DiNuzzo said, "We're always looking for new people, inviting and welcoming them. Our events are open and easy to attend… come to one thing, come to everything, or anything in between … the doors are always open. There are a lot of young adults in Kansas City who aren't involved, and we're trying to make our ministry known to them."
To learn more about City on a Hill, visit www.kansascityonahill.org.