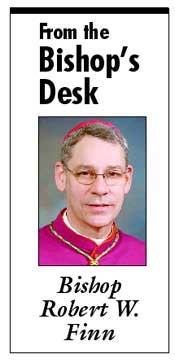 A month ago, during a Lenten Penance Service on March 13th, the second anniversary of his election, Holy Father Francis announced that he was proclaiming an extraordinary Jubilee Holy Year. The theme of the Year will be Mercy.
Jubilee Years or Holy Years are typically held every 25 years, but the Pope can call an extraordinary Holy Year if he chooses. The Jubilee will begin with the opening of the Holy Door of St. Peter's Basilica on the Solemnity of the Immaculate Conception, December 8, 2015, and it will end on the great Feast of Christ the King, November 20, 2016. The opening also coincides with the 50th anniversary of the closing of the Second Vatican Council (December 8, 1965).
On this recent Divine Mercy Sunday, the Pope was to issue the Papal Document outlining his particular plans for the Holy Year. As I write this I have not yet been able to see the Holy Father's official letter, which will explain how he desires this special Year to be celebrated in the Church throughout the world. At a later time I hope to establish and publish some helpful directions and recommendations for observing the year in our Diocese of Kansas City-St. Joseph.
In light of the Pope's announcement and the Feast of Divine Mercy, I want to share just a few reflections on Mercy in the Catholic tradition.
First – What is mercy? In 1980, St. John Paul wrote an encyclical letter, Dives in Misericordia, (DM) Rich in Mercy. During his lengthy tenure as Pope, he popularized the devotion to Divine Mercy and canonized St. Faustina Kowalska, the Sister and seer who received the message and image of Divine Mercy. John Paul II said in a 1997 visit to Poland, "There is nothing more man needs than Divine Mercy – that love which is benevolent, which is compassionate, which raises man above his weakness to the infinite heights to the holiness of God." Mercy is this unconditional and undeserved love and compassion. We experience it first in Jesus, who is the Incarnation of the Mercy of the Father (DM, no. 2)
Sometimes mercy is contrasted with justice, another very important virtue, and one of the Cardinal Virtues. Justice may seem harsh, while mercy could be interpreted as a determination to presume forgiveness and to overlook offenses. While there are differences in justice and mercy, they can never be in contradiction to each other. Justice is that virtue by which we give to each other his or her "due" – in Latin, 'suum' – that which is rightly their own, their need or fulfillment. The 'final cause' or goal of the virtue of Justice is always charity or love; and Mercy is perhaps the most God-like expression of love. Justice and mercy work together and complete each other. St. Anselm of Canterbury, commenting on God's justice in the Proslogion writes, "When Thou dost punish the wicked, it is just; since it agrees with their deserts; and when thou dost spare the wicked, it is also just; since it befits thy Goodness."
In his Lenten Message for 2015, Pope Francis spoke about his aspirations for the Church. "How greatly I desire that all those places where the Church is present, especially our parishes and our communities, may become islands of mercy in the midst of the sea of indifference." It seems to me that Holy Father helps us understand what he means by mercy when he gives us perhaps the best contrast to mercy, namely indifference. We must be islands of mercy in the sea of indifference. Indifference is that attitude toward others that has no love, nor perhaps hate; it doesn't care. It is that "lukewarm" attitude about which the sacred author of the Book of Revelation writes, 'So because you are lukewarm, neither hot nor cold, I will spew you out of my mouth." (Rev 3:16) Indifference doesn't reach out to support others. It offers no justice to give the help others need. Indifference is the horrible opposite of mercy. Parents, for example, might find it difficult to discipline their children at times. They have to administer justice and mercy both because they are not indifferent. They really care about their children's well-being and growth. Indifference says, "who cares?" Mercy is an active love: it says "I care. I truly care."
In the Catholic tradition we have what are called the works of mercy – corporal and spiritual. The Corporal Works of Mercy exhibit an engaged love: To feed the hungry; give drink to the thirsty; clothe the naked; shelter the homeless; visit the sick; ransom the captive; bury the dead. Many of these we rightly associate with the work of justice for all. The Spiritual Works of Mercy are equally important and require us to really care about others: To instruct the ignorant; to counsel the doubtful; to admonish sinners; bear wrongs patiently; forgive offences willingly; comfort the afflicted; to pray for the living and the dead.
I think that one of these spiritual works of mercy that may surprise us is "to admonish sinners." When we care about the eternal welfare of others, particularly those entrusted to our care, we have to warn them about things that are destructive and dangerous. Mom and Dad in raising the children, often and decisively have to say "No." They must warn their children: Don't touch that hot stove; don't go into the street. They are obliged to live an active love; and never can be indifferent.
In the world, by comparison, we may often be told to mind our own business. Don't judge. Don't push our morality on others. Of course, God alone judges souls. But every day, and often, we have to make important judgements about right and wrong – not so that we can "lord it over another," but so that we can assist each other on this often perilous path through life. These are works of mercy. The real and final cause – or motive – must always be love, an active caring love which is authentic mercy.
In his March announcement of the upcoming Holy Year the Holy Father said, "I am convinced that the whole Church will find in this Jubilee the joy needed to rediscover and make fruitful the mercy of God, with which all of us are called to give consolation to every man and woman of our time." Along with the Holy Father, I pray that this Jubilee Year of Mercy will be a Year of Grace for each of us and for our Diocese.
Again the Pope said, "From this moment, we entrust this Holy Year to the Mother of Mercy, that she might turn her gaze upon us and watch over our journey." Mary, Mother of Mercy, pray for us and keep us on a safe path!