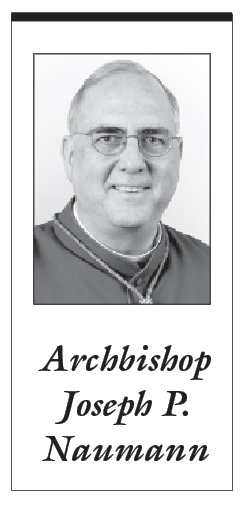 This past Saturday, I celebrated a Mass to begin the Living in Truth, Kansas City Catholic Women's Conference. More than a thousand women participated in this inspirational event.
When I was an Auxiliary Bishop in St. Louis, I had received a similar invitation to talk at a much smaller Catholic Women's gathering where the featured speaker was Lola Falana. For those too young to recognize that name, Lola Falana was a very popular dancer, singer and actress from the late 1960's thru the mid 1980's.
For several years, she was a headline entertainer in Las Vegas. By today's standards (Madonna or Lady Gaga), her performance might seem rather tame. At the time, she was a so-called sex symbol and her act considered provocative.
In the late 1980's some serious health issues put her career on hold and prompted her to do some soul searching. During this period, she had a powerful religious conversion that led her to the Catholic Church.
I told the Living in Truth attendees, as a priest you never know what you might wind up doing in serving God's people. When I was ordained a priest almost 40 years ago, I never imagined I might be a "warm up act" for Lola Falana.
It is good sometimes not to be able to foresee our future. I never imagined, when I was ordained a priest that 22 years later I would become a bishop, much less the Archbishop of the Archdiocese of Kansas City in Kansas. Both of these eventualities would have petrified me! Moreover, I could never have imagined that while continuing to serve as the Archbishop of Kansas City in Kansas, I would be asked to serve for a time also as an Apostolic Administrator for the Diocese of Kansas City-St. Joseph.
When Archbishop Carlo Vigano, the Papal Nuncio (Ambassador) to the United States called me to inform me that in a few days the Holy Father would accept Bishop Finn's resignation and to ask me to serve as the Administrator until a new bishop could be appointed and installed, I was stunned.
My initial, internal reaction was to decline. After all, I felt fully challenged with my current responsibilities as the Archbishop for Northeast Kansas. On the other hand, I always believed, when asked by the Church to accept a particular responsibility, the default position for a priest should be to say "yes."
I thought about how frequently I have asked one of our priests to be generous in taking on additional responsibilities at a time of great need. I thought about all of the lay men and women, whom I have known that have had to work a second job so their children could attend a Catholic school or have rearranged their lives to care for a sick member of the family.
How could I decline to do my best to help the Diocese of Kansas City-St. Joseph at this time? After a brief pause, I told Archbishop Vigano that I was willing to do whatever I could to assist the Diocese of Kansas City-St. Joseph during the transition. In part, I was able to make this additional commitment, because I was confident of our Archdiocesan Staff's willingness to do even more in assisting me with the leadership of the Church on the Kansas side.
Of course, being part of the Kansas City metropolitan area, I have had the occasion to meet many of the exceptional priests, deacons, religious and laity in Missouri. I believed that I could also count on their support and assistance.
All of us who serve in leadership for the Church do so only for a time, a season. The nature of the position of Diocesan Administrator is by definition interim. The season for an Administrator is intended to be relatively brief.
My hope is that in some small way, I can help the clergy, religious and people of Kansas City-St. Joseph to strengthen their bonds of unity as they prepare to welcome their new bishop. I hope this period of transition can be a time of grace and healing for the Diocese.
One of the featured speakers for the Living in Truth Conference was Immaculee Ilibagiza, a survivor of Rwanda genocide in the 1990's. Immaculee's parents and two of her three brothers were brutally murdered with a million other members of her tribe during the genocide.
During this terrible period of her nation's history, Immaculee was in hiding for three months. If she had been discovered at this time by the perpetrators of the genocide, she would have been abused and murdered. In her gripping chronicle of this period of her life (Left to Tell), Immaculee discloses that she survived on prayer.
Remarkably, she emerged from this terrible ordeal not embittered and angry, but with a much deeper and profound Faith. Before sending her into hiding, Immaculee's Father had given his rosary to her. Immaculee's most recent book is entitled: The Rosary, the Prayer that Saved my Life.
Words cannot express my gratitude to the people on both sides of State Line Road who have promised to pray for me as I attempt to fulfill these additional responsibilities. As we begin this month, especially devoted to Mary, I ask the people of both dioceses to pray the rosary for healing and reconciliation wherever there may be wounds in our personal lives, in our families and in our church.