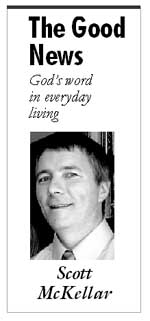 The Solemnity of the Ascension of the Lord commemorates the bodily ascension of Christ into heaven which is recounted in Acts 1:1-11, which is our first reading this Sunday. We are told that Jesus appeared to the disciples "during forty days" (Acts 1:3) after his resurrection and then He ascended into heaven before them.
This feast was one of three important feasts, Easter, followed forty days later by the Ascension, and then fifty days later by Pentecost. The feast falls on the Thursday exactly 40 days after the Resurrection of Christ on Easter Sunday, and it is a Holy Day of Obligation. On the current calendar this feast has been transferred to Sunday, May 17th.
The lectionary prayers for this feast emphasize our hope. Since Christ has gone before for us He has prepared us a place to follow him. The prayer after communion admonishes us to "kindle in our hearts a longing for the heavenly homeland and cause us to press forward, following in the Savior's footsteps" (The Roman Missal, Vigil Mass). While the Collect of the day time Mass calls us to rejoice because the Ascension of Christ is our exaltation, "where the Head has gone before in glory, the Body is called to follow in hope" (The Roman Missal).
Perhaps part of our struggle in the modern world to appreciate the Ascension is connected with the false popular idea of a separation of bodily existence from spiritual existence. We have a tendency to see bodily existence as secular or worldly and the spiritual as something otherworldly. This is not the view we find in Sacred Scripture.
Repentance involved clothes (Luke 3:11), money (Luke 19:8) and books (Acts 19:19). Faith involves the mouth/voice (Romans 10:10) and the Sacraments all involve physical matter. At his Pentecost sermon, Peter admonished the crowds to, "Repent and be baptized . . . for the forgiveness of your sins; and you will receive the gift of the Holy Spirit" (Acts 2:38). Our human response of faith and repentance is connected to the waters of baptism which "forgives our sins." God has chosen to join His saving initiative to physical bodily existence in the Incarnation and has further chosen to make parts of the physical world the means of his grace. The waters of Baptism, the laying on of hands for Confirmation and bread and wine for the Holy Eucharist all confer grace through physical elements.
We profess the very words of Peter (Acts 2:38) in the Creed. "I confess one baptism for the forgiveness of sins." Jesus' solidarity with all humanity in the mystery of the Incarnation is brought to completion by the substitution of his own obedience for our disobedience in the Paschal mystery (CCC 615). Because Christ is one person in two natures, everything Christ does as a man is also an act of God. By his glorious ascension, Christ has "opened the gates of heaven to receive his faithful people" (Preface for Easter II). Christ has inaugurated a New Creation (2 Corinthians 5:17) and has become a New Adam (Romans 5:18).
Each of these Sacraments is connected to the Paschal mystery. As the Catechism notes the Paschal mystery is fully understood as Christ's passion, crucifixion, death, burial, descent into hell, resurrection and ascension (CCC 512). Thus the ascension is the culmination of the Paschal mystery.
We experience the fullness of the Paschal mystery in the Sacraments. The Fathers of Second Vatican Council point out; "For well-disposed members of the faithful, the liturgy of the sacraments and sacramentals sanctifies almost every event in their lives; they are given access to the stream of divine grace which flows from the Paschal mystery of the passion, death, the resurrection of Christ, the font from which all sacraments and sacramentals draw their power" (SC 61).
Speaking of Christ, St. Augustine comments on our communion with Him through the Paschal mystery. He writes, "But not only was our Head anointed; but his body was too, we ourselves. . . . From this it is obvious that we are the body of Christ, being all anointed. In him all of us belong to Christ, but we are Christ too, because in some sense the whole Christ is Head and body" (Exposition 2 of Psalm 26). The risen and ascended Christ is the font and origin of our sacramental participation in his grace. Augustine notes that the incarnate Son of Man is "one person in both natures" he is both "the Son of God equal to God" and "the Son of man taking to himself a human soul and human flesh" (Sermon 294).
If you want to go up, be in the body of Christ. If you want to go up, be a member of Christ. For just as in one body we have many members, but all the members of the body, though they are many, are one body; so also is Christ (1 Corinthians 12:12); because Christ is head and body (Sermon 294).
St. Thomas Aquinas outlines three ways in which Christ's bodily Ascension should increase our hope. By his ascension, Christ prepared a way for us to enter heaven. Secondly, the presence of Jesus' human nature in heaven allows him to intercede for us. Thirdly, Christ's enthronement in heaven as God and Lord, allows him to shower his divine gifts upon us (Eph. 4:10, ST 3a, q. 57-59).
This very point is emphasized by the second reading for this Mass. "But grace was given to each of us according to the measure of Christ's gift." (Ephesians 4:7). Christ's bodily ascension allowed him to give the Church gifts of the Spirit "for building up the body of Christ" (Ephesians 4:12). The fullness of our participation in the Paschal mystery is made present in the Church through Christ's ascension and glorification in heaven. By our sacramental communion with Christ we become partakers in his divine life.
Scott McKellar is associate director of the Bishop Helmsing Institute.
Daily Scripture Readings
For complete daily Scripture texts, click here. http://www.usccb.org
Monday, May 18
Acts 19:1-8
Psalms 68:2-3ab, 4-5acd, 6-7ab
John 16:29-33
Tuesday, May 19
Acts 20:17-27
Psalms 68:10-11, 20-21
John 17:1-11A
Wednesday, May 20
Acts 20:28-38
Psalms 68:29-30, 33-35a, 35bc-36ab
John 17:11B-19
Thursday, May 21
Acts 22:30; 23:6-11
Psalms 16:1-2a & 5, 7-8, 9-10, 11
John 17:20-26
Friday, May 22
Acts 25:13b-21
Psalms 103:1-2, 11-12, 19-20ab
John 21:15-19
Saturday, May 23
Acts 28:16-20, 30-31
Psalms 11:4, 5 & 7
John 21:20-25
Pentecost Sunday, May 24
Acts 2:1-11
Psalms 104:1, 24, 29-30, 31, 34
1 Corinthians 12:3b-7, 12-13
Or Galatians 5:16-25
John 20:19-23
or John 15:26-27; 16:12-15
Monday, May 25
Sirach 17:20-24
Psalms 32:1-2, 5, 6, 7
Mark 10:17-27
Tuesday, May 26
Sirach 35:1-12
Psalms 50:5-6, 7-8, 14 & 23
Mark 10:28-31
Wednesday, May 27
Sirach 36:1, 4-5a, 10-17
Psalms 79:8, 9, 11 & 13
Mark 10:32-45
Thursday, May 28
Sirach 42:15-25
Psalms 33:2-3, 4-5, 6-7, 8-9
Mark 10:46-52
Friday, May 29
Sirach 44:1, 9-13
Psalm 149:1b-2, 3-4, 5-6a & 9b
Mark 11:11-26
Saturday, May 30
Sirach 51:12 cd-20
Psalms 19:8, 9, 10, 11
Mark 1:27-33
Solemnity of the Most Holy Trinity, Sunday, May 31
Deuteronomy 4:32-34, 39-40
Psalms 33:4-5, 6, 9, 18-19, 20, 22
Romans 8:14-17
Matthew 28:16-20
The full text of the Scripture readings for this week and next week can be found here: http://www.usccb.org/
Click on the "Daily Readings" tab on the right hand side of the page.