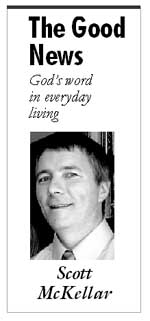 Love takes time for the beloved. If you met a married person who described their relationship with their spouse by saying that they lived in separate cities and never talked to each other, but did come together for one hour twice a year, you would not be impressed with the depth of this relationship. Would you call this an ardent love for the beloved?
The Solemnity of the Most Holy Body and Blood of Christ (Corpus Christi) was a work of love by the 12th century Belgian Saint and visionary St. Juliana. She had a great devotion to the Most Holy Body and Blood of Christ and believed that God had given her a vision about the need for a feast in honor of the Blessed Sacrament.
From a young age, St. Juliana cultivated an ardent love for Body and Blood of Christ. The Church was persuaded by her love, and a new feast was established in the Western Church. In the Dioceses of the United States the solemnity is celebrated the Sunday after Trinity Sunday. This feast is an echo of Holy Thursday and often includes a Eucharistic procession.
Touching on the profound theological mysteries of the Holy Eucharist, this feast has brought forth many gifts of beauty and love from the hearts of the Church's saints. Love naturally reveals its heart for the beloved. St. Thomas clearly shared St. Juliana's great love for the Eucharist. He too demonstrated passionate love by composing hymns in honor of the Blessed Sacrament.
Using some earlier sources, St. Thomas Aquinas composed two Masses, a sequence, and the hymn Pange Lingua.  These Masses are widely acknowledged as some of the most beautiful in the Church's liturgies. The final two stanzas, of St Thomas' Pange Lingua are called Tantum Ergo, and are commonly sung at the Benediction of the Blessed Sacrament.
From the heart of a lover St. Thomas cries,
Down in adoration falling,
This great Sacrament we hail,
O'er ancient forms of worship
Newer rites of grace prevail;
Faith will tell us Christ is present,
When our human senses fail.
The opening prayer of the Mass calls upon the faithful to "revere the sacred mysteries" of Christ's Body and Blood "that we may always experience in ourselves the fruits" of Christ's redemption (The Roman Missal). The Catechism reminds us,
The Eucharist is "the source and summit of the Christian life" (LG 11). "The other sacraments, and indeed all ecclesiastical ministries and works of the apostolate, are bound up with the Eucharist and are oriented toward it. For in the blessed Eucharist is contained the whole spiritual good of the Church, namely Christ himself, our Pasch."(PO 5) (CCC 1324).
This Sunday's Gospel recounts the institution of the Eucharist at the Last Supper,
While they were eating, he took bread, said the blessing, broke it, and gave it to them, and said, "Take it; this is my body." Then he took a cup, gave thanks, and gave it to them, and they all drank from it. He said to them, "This is my blood of the covenant, which will be shed for many (Mark 14:22-24).
In instituting the Eucharist, Jesus transforms the normal elements of the Jewish Passover, "he took bread, said the blessing, broke it, and gave it to them." Something new is added when Jesus says, "Take it; this is my body." The bread is now interpreted as His Body and His Blood, and as the "blood of the covenant, which will be shed for many." There is no mention of the Lamb which was central to the Passover because Jesus is the "Lamb who takes away the sins of the world" (John 1:29).
Jesus "took a cup, gave thanks, and gave it to them, and they all drank from it." The word translated "gave thanks" [euchariste] is the origin of our word Eucharist. Jesus describes his Blood in terms of a covenant. In the Old Testament, God formed a series of covenants which forged bonds of sacred kinship with his people. The ritual for forming a covenant often involved shedding the blood of an animal (Exodus 24). This bond of kinship created a loving family relationship such as, a father and son, or a husband and wife. It manifests itself in the loyal devotion of a lover toward the beloved.
Jesus demonstrates his love by shedding or pouring out His Blood. It is the blood of a sacrifice. "No one has greater love than this, to lay down one's life for one's friends" (John 15:13). As the Catechism notes, "The Eucharist is thus a sacrifice because it re-presents (makes present) the sacrifice of the cross, because it is its memorial and because it applies its fruit" (CCC 1366).
Jesus shedding his Blood "for many" does not imply that he did not die for all people, but echoes the words of Isaiah, "My servant, the just one, shall justify the many, their iniquity he shall bear"(Isaiah 53:11). Jesus is the prophet Isaiah's Suffering Servant, who "surrendered himself to death, was counted among the transgressors, [and] bore the sins of many" (Isaiah 53:12).
How can we remain unmoved by such great love? Can you demonstrate your love this week by setting aside some time to pray before the Blessed Sacrament? Can you make a visit to a Tabernacle? Another great lover wrote, "I like to call the Tabernacle a prison — a prison of Love. For twenty centuries He has been waiting there, willingly locked up, for me and for everyone (St. Josemaría Escrivá, The Forge, 827)."
We all realize that loving relationships involve the commitment of time and many small gestures of affection. The time you spend before the Blessed Sacrament will open your heart to God's love, bring you hope, and allow you to hear His secret thoughts for you. Love takes time for the beloved.
Scott McKellar is associate director of the Bishop Helmsing Institute.
Daily Scripture Readings
For complete daily Scripture texts, click here. www.usccb.org
Monday, June 8
2 Corinthians 1:1-7
Psalms 34:2-3, 4-5, 6-7, 8-9
Matthew 5:1-12
Tuesday, June 9
2 Corinthians 1:18-22
Psalms 119:129, 130, 131, 132, 133, 135
Matthew 5:13-16
Wednesday, June 10
2 Corinthians 3:4-11
Psalms 99:5, 6, 7, 8, 9
Matthew 5:17-19
Thursday, June 11
Acts 11:21b-26; 12:1-3
Psalms 98:1, 2-3ab, 3cd-4, 5-6
Matthew 5:20-26
Solemnity of Most Sacred Heart of Jesus, Friday, June 12
Hosea 11:1, 3-4, 8c-9
Isaiah 12:2-3, 4, 5-6
Ephesians 3:8-12, 14-19
John 19:31-37
Saturday, June 13
2 Corinthians 5:14-21
Psalms 103:1-2, 3-4, 9-10, 11-12
Matthew 5:33-37
Eleventh Sunday in Ordinary Time, Sunday, June 14
Ezekiel 17:22-24
Psalms 92:2-3, 13-14, 15-16
2 Corinthians 5:6-10
Mark 4:26-34
Monday, June 15
2 Corinthians 6:1-10
Psalms 98:1, 2b, 3ab, 3cd-4
Matthew 5:38-42
Tuesday, June 16
2 Corinthians 8:1-9
Psalms 146:2, 5-6ab, 6c- 7, 8-9a
Matthew 5:43-48
Wednesday, June 17
2 Corinthians 9:6-11
Psalms 112:1bc-2, 3-4, 9
Matthew 6:1-6, 16-18
Thursday, June 18
2 Corinthians 11:1-11
Psalms 111:1b-2, 3-4, 7-8
Matthew 6:7-15
Friday, June 19
2 Corinthians 11:18, 21-30
Psalms 34:2-3, 4-5, 6-7
Matthew 6:19-23
Saturday, June 20
2 Corinthians 12:1-10
Psalms 34:8-9, 10-11, 12-13
Matthew 6:24-34
Twelfth Sunday in Ordinary Time, Sunday, June 21
Job 38:1, 8-11
Psalms 107:23-24, 25-26, 28-29, 30-31
2 Corinthians 5:14-17
Mark 4:35-41
The full text of the Scripture readings for this week and next week can be found here:www.usccb.org/
Click on the "Daily Readings" tab on the right hand side of the page.