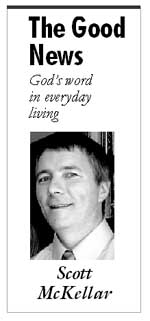 I don't know if you have ever had something happen to you that was extremely surprising or awe-inspiring, but web marketers tell us that some of the most shared video content on the internet encompasses these two emotions.
The most celebrated case is the appearance of 47 year old Scottish singer, Susan Boyles on the 2009 season of Britain's Got Talent. When Susan appeared on this show she was nearly twice the age of the other contestants and she was dressed in a very plain outfit which seemed out of place. In fact she looked so improbable that the judges appeared to roll their eyes at her and looked immediately dismissive. The audience began to mutter. Everyone was expecting the worst.
Then Susan began singing "I Dreamed a Dream" from Les Misérables. The beauty and power of her voice transformed her and the audience was literally awestruck. Within seconds the entire audience was standing and cheering wildly. The judges looked at each other in disbelief and utter surprise at the transformation they had just witnessed. Susan's debut video is still receiving comments on YouTube and now has more than 172 million views.
The human emotions of surprise and awe were equally moving during the time of Jesus' ministry in ancient Galilee. In John chapter 6 Jesus performs an awe-inspiring miracle involving the multiplication of loaves. Imagine Jesus standing in front of you tearing off pieces of bread that multiply in his hands. People talked about their experiences with Jesus and large crowds followed him.
John tells us that this miracle took place near the Passover. Jesus retreated to a mountain and the many people followed him. Seeing the crowds coming, Jesus tests Philip by asking him, "Where can we buy enough food for them to eat?" God's testing isn't a discovery on his part, but an opportunity for us to gain self-knowledge and increase our faith. Abraham is tested in Genesis 22 and his faith grows. Israel is tested repeatedly in the book of Exodus (15:25; 16:4; 20:20).
Philip gives a realistic answer to Jesus question, "Two hundred days' wages worth of food would not be enough for each of them to have a little [bit]" (6:7). For some reason Andrew, the brother of Simon Peter, speaks up and gives Jesus an answer informed by faith, "There is a boy here who has five barley loaves and two fish; but what good are these for so many?" (6:8-9).
By faith Andrew is able to see the one thing that Jesus is looking for. Small things in the hands of God, can become mighty deeds. This principle has three aspects.
The psalm response for this Sunday is, "You open wide your hand and satisfy the desire of every living thing." First, we should not be afraid to ask God to help us with our own needs. Yes, we should pray for others, but it is not wrong to ask God for our own needs. In the Lord's Prayer Jesus taught us to pray, "Give us this day our daily bread" (Matthew 6:11). God cares about our small everyday needs.
Second, if we accept by faith that small things in the hands of God, can become mighty deeds, we will also realize that God does not limit himself to working through a few special people. As we are tested by the many trials of life we can ourselves become the small thing that God will use to perform his works in the world. What good are five barley loaves and two fish to feed five thousand men? Jesus was able to take the ordinary bread of the poor made from barley rather than wheat and with that to perform a mighty deed for his kingdom. We might be tempted to say that we are just ordinary people with nothing special to offer. In the hands of Jesus we become Christ in the midst of the world.
Finally, as we are each personally challenged by this teaching that small things in the hands of God, can become mighty deeds, we must realize that we are each being called to a deeper degree of discipleship. Crowds of people follow Jesus to the mountain, but the next day Jesus challenged them to go deeper than this initial faith. Jesus said to them, "I am the living bread that came down from heaven; whoever eats this bread will live forever; and the bread that I will give is my flesh for the life of the world" (6:51).
The crowds wanted to stand back and merely recognize Jesus as a prophet and the Messiah (6:14-15). They wanted to make Jesus an earthly king. The crowds did not want to allow Jesus to take each one of them in his hands. They wanted to keep their faith impersonal and distant. They wanted to be spectators to the mighty deeds of Jesus without allowing themselves to become a sacrifice in his hands.
Has our faith become a spectator sport? Are we sitting on the sidelines? Have we told ourselves that we are too ordinary to be used by God? If we are ready to have our faith tested and to give our hearts to Jesus, then we need to offer him the five loaves and two fishes, even if we also say to him, "what good are these for so many?"
Are we still standing in the crowd? We need to find Jesus, to come face to face with him. Three practical ways we can do this are to begin to prayerfully read Sacred Scripture, to spend time in personal prayer, and to accompany Jesus by joining in some apostolate to others. We can also encounter Jesus in community with other disciples. As our faith increases these activities will make our sacramental life come alive.
Imagine what impact it would have on our life, our families and our parishes if each of us would come to our Lord and offer him the small things he has given us. Imagine our own personal experience of awe as God works through us.
Scott McKellar is associate director of the Bishop Helmsing Institute.
Daily Scripture Readings
For complete daily Scripture texts, click here. www.usccb.org
Monday, July 27
Exodus 32:15-24, 30-34
Psalm 106:19-20, 21-22, 23
Matthew 13:31-35
Tuesday, July 28
Exodus 33:7-11; 34:5b-9, 28
Psalms 103:6-7, 8-9, 10-11, 12-13
Matthew 13:36-43
Wednesday, July 29
Exodus 34:29-35
Psalms 99:5, 6, 7, 9
John 11:19-27
Thursday, July 30
Exodus 40:16-21, 34-38
Psalms 84:3, 4, 5-6a and 8a, 11
Matthew 13:47-53
Friday, July 31
Leviticus 23:1, 4-11, 15-16, 27, 34b-37
Psalms 81:3-4, 5-6, 10-11ab
Matthew 13:54-58
Saturday, August 1
Leviticus 25:1, 8-17
Psalms 67:2-3, 5, 7-8
Matthew 14:1-12
Eighteenth Sunday in Ordinary Time, Sunday, August 2
Exodus 16:2-4, 12-15
Psalms 78:3-4, 23-24, 25, 54
Ephesians 4:17, 20-24
John 6:24-35
Monday, August 3
Numbers 11:4b-15
Psalms 81:12-13, 14-15, 16-17
Matthew 14:13-21
Tuesday, August 4
Numbers 12:1-13
Psalms 51:3-4, 5-6ab, 6cd-7, 12-13
Matthew 14:22-36
Wednesday, August 5
Numbers 13:1-2, 25–14:1, 26a-29a, 34-35
Psalms 106:6-7ab, 13-14, 21-22, 23
Matthew 15: 21-28
Thursday, August 6
Daniel 7:9-10, 13-14
Psalms 97:1-2, 5-6, 9
2 Peter 1:16-19
Mark 9:2-10
Friday, August 7
Deuteronomy 4:32-40
Psalms 77:12-13, 14-15, 16 & 21
Matthew 16:24-28
Saturday, August 8
Deuteronomy 6:4-13
Psalms 18:2-3a, 3bc-4, 47 & 51
Matthew 17:14-20
Nineteenth Sunday in Ordinary Time, Sunday, August 9
1 Kings 19:4-8
Psalms 34:2-3, 4-5, 6-7, 8-9
Ephesians 4:30—5:2
John 6:41-51
The full text of the Scripture readings for this week and next week can be found here: www.usccb.org/
Click on the "Daily Readings" tab on the right hand side of the page.