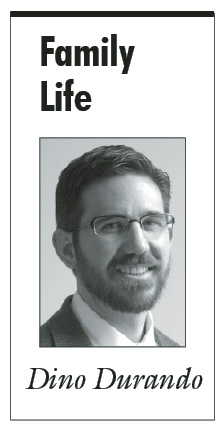 The next theme in this series on the Church's pastoral care for the family, "Caring for Wounded Families (Persons who are Separated, Divorced and Not Remarried, Divorced and Remarried and Single-Parent Families)", is from the document preparing for the Synod on the Family this coming October. In the document we find this directive: "Married couples with problems in their relationship should be able to count on the assistance and guidance of the Church" (43).
The wounds suffered by families who face difficult circumstances are many and have many different causes. Some are caused by selfishness and sin on the part of one or both spouses. Others are caused by serious illness, economic pressures, societal instability, and even death. Whatever the cause, ministers of the Church can respond to the pastoral needs of the wounded with mercy and compassion, seeing their situation as an opportunity to share in the passion of Christ and to hide in His sacred wounds. Pope Francis has called the Church a field hospital as she works to bind up the wounds of those who have suffered loss and disillusionment in their home. Perhaps a story will best illustrate this reality?
I am a child of divorce. My parents divorced when I was young in the wake of the difficulties caused by my father's fight with brain cancer when I was only one. The illness caused a change in my father's personality and my parent's relationship did not prove strong enough to endure the storm. My father was a fallen away Catholic and my mother a non-practicing Lutheran. Faith didn't really enter into the picture when they made the decision to divorce. After 8 years in remission the cancer returned. It was beyond the power of medicine. God graced him with a return to the sacraments of the Church before his death.
I will always be thankful for the many sacrifices my mother made to care for me and provide for us especially when she was a single parent. She remarried twice though neither man was able to fill the void of the loss of my father and neither union lasted. My mom did her best through all of this. We searched for God in the United Methodist community in the years following my father's death. I found peace and good care from the minsters who walked with me in times of depression and assisted my mom and me when we were escaping an abusive situation with an alcoholic step-father. Since she became Catholic in 2000 together we have experienced Jesus' forgiveness, mercy, and healing in the Church.
I went to college sincerely hoping for a new start. Though I couldn't have put it in these words at the time I wanted nothing more than to make new life of stability and peace. I vowed to myself that I would never go back to living in a place of uncertainty like my home had become in the last few years of my childhood. It was in college that I met my future wife and through our earlier friendship was introduced to Catholicism. I was received into the Church in 1995 and we married in 1998. In an early conversation I shared with her my childhood and I encountered the pastoral care of the Church through her loving response. To this day His grace and our commitment and love has been enough not only for us to survive, but to grow closer together through the trials we have faced. I know that not everyone has my story or my history, but I do know that God's grace is powerful and effective.
Something I have learning from my own history is that we need to be kind when things don't work out well and when families fail to stay together while at the same time preaching the beautiful truth about marriage as a permanent institution. The paradox here is not a contradiction precisely because the paradox of the cross is not a contradiction. Christianity reveals God the Father's love which simultaneously provides both the grace of mercy along with the grace to attain holiness. The hope that it is possible to have a holy, healthy, and happy family is the answer to the pain that children and parents experience when divorce happens.
Living in the midst of this paradox is the place where pastoral care takes place. Parishes do offer help for spouses in time of trouble. Pastors offer spiritual support and administer the mercy of God in the Sacrament of Penance. Catholic counselors offer real help for spouses who need this healing profession. Programs like Retrouvaille can help men and women on the whole spectrum from conflicts in their marriage to completely dissolved marriages to find a way to get back together and build their marriage on renewed and even rediscovered love. Pastors and others in the Church help those seeking an annulment to complete this process and find closure and peace.
Perhaps a fruit of this coming Synod will be a better awareness that as Catholic people we can all do a better job of supporting those around us who are suffering? We can rely on horror stories of the way someone we know was mistreated in the past saying "the Church doesn't care for people!" or we can make a difference with the people in our own parish.
A closing thought for us to consider spoken by Pope Francis at the April 8th, 2015 General Audience: "Think what a society would be like if it decided, once and for all, to establish this principle: 'It's true, we are not perfect and we make many mistakes. But when it comes to the children who come into the world, no sacrifice on the part of adults is too costly or too great, to ensure that no child believe he or she was a mistake, is worthless or is abandoned to a life of wounds and to the arrogance of men'. How beautiful a society like this would be!"
Dino Durando is director of the Office for Family Life in the Diocese of Kansas City – St. Joseph.