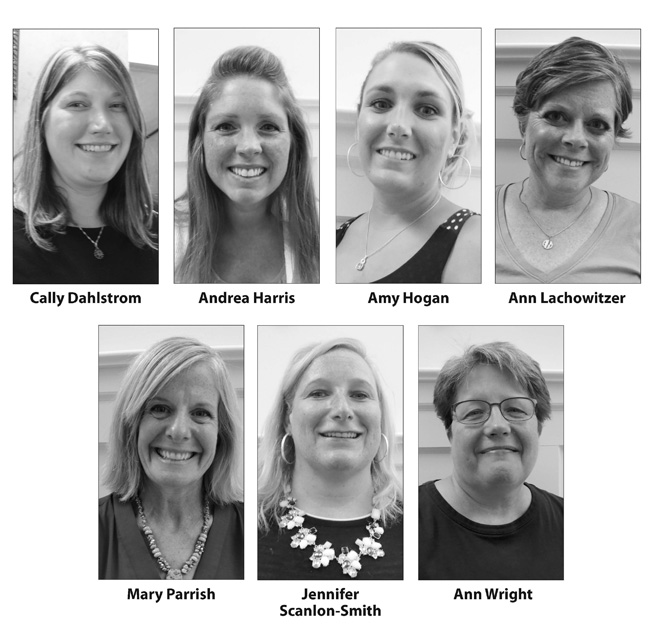 By Kevin Kelly
Catholic Key Associate Editor
KANSAS CITY — Seven diocesan elementary schools will welcome new principals for the 2015-16 school year.
Mary Parrish is the new principal at Nativity of Mary School in Independence, succeeding Dr. Liz Baker, who had served as principal for 15 years and has accepted an administrative position with St. Teresa's Academy.
Parrish brings 15 years of experience as an educator, including the last eight as a teacher at St. James School in Liberty.
"I am very impressed with the community at Nativity," Parrish said. "They work very hard at developing the gifts of every child."
Ann Lachowitzer is the new principal at St. Charles Borromeo School in Oakview. She has served as executive director of the St. Therese Early Childhood Education Center in Parkville, and said the opportunity to become an elementary school principal fits her vision of Catholic education.
"St. Charles has a long-standing tradition of educating students," she said. "I believe in Catholic education. I believe in our children and I want them to be as successful as possible by giving them the faith-based education to be lifelong learners."
Cally Dahlstrom is the new principal at St. John Francis Regis School in Kansas City. Her 10 year career includes five years as fifth grade math and science teacher at St. Peter School in Kansas City.
The opportunity to be a principal will allow her "to reach out and be more active with more students, and not just the students in my classroom," she said.
"I love the community," Dahlstrom said. "The parish is so warm and welcoming. I felt I just came home."
Amy Hogan is the new principal at St. Gabriel Archangel School in Kansas City, having served as director of the parish's Early Childhood Education Center, and seven years in the North Kansas City Public School District.
"This takes my three passions — faith, family and education — and puts them all together," she said. "St. Gabriel Parish was built on families. It is a faith-filled community with a very rich tradition in the Northland."
Andrea Harris is the new principal at Holy Rosary School in Clinton, where she served three years as a second grade teacher in addition to teaching in the Clinton public school system.
She sees her new role as a resource and support for both teachers and students.
"Coming from a teaching background and point of view, that will give my teachers an advantage," she said.
Teaching in Clinton also has its advantages.
"Everybody knows everyone and everyone supports everyone," Harris said. "The prayer and faith of the parish is life-changing."
Ann Wright is the new principal at St. John LaLande School in Blue Springs.
No stranger to the diocesan school system, Wright has served 31 years as a teacher and assistant principal at Archbishop O'Hara High School in Kansas City.
She said the change to elementary school principal is a logical step in her life.
"I wanted to continue to grow," Wright said. "I contributed as much as I could (at O'Hara) and I wanted to try something new."
She is also impressed with the St. John LaLande community.
"They have a strong faith community there," Wright said. "It is very similar to O'Hara in their accepting and welcoming."
Jennifer Scanlon-Smith is the new principal at St. James School in Liberty.
She has previously served as principal at St. John Francis Regis and Christ the King schools.
Scanlon-Smith said she intends to relocate her family to Liberty to join the St. James Parish and school community.
"The quality of the teaching staff is amazing," she said. "They have been so welcoming that I already feel like I am part of the family."