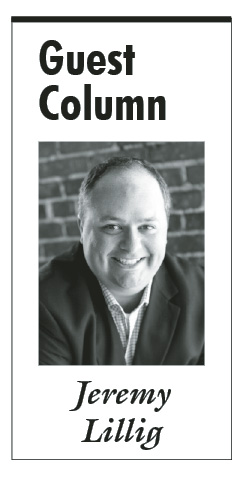 On October 13, 1881 the Lillig family arrived in New York City after a decade of mounting Prussian persecution of Catholics resulted in the arrest of their Bishop in Remlingen, Bavaria. The Catholic Church helped them relocate to Conception, Missouri, and shortly thereafter to Kansas City. The rest is…history.
My family's origins are unique to my specific heritage but their overall experience is not. This type of journey was commonplace and has contributed to our culture as it stands today.
As the Presidential election continues to intensify, the major issues of the campaigns become ever more apparent. This election cycle appears to be no different as the rhetoric has been intense this early in the process.
One issue that has had a great deal of prominence thus far is – immigration reform. Billionaire and Republican candidate Donald Trump has aggressively campaigned about this issue and recently released his plan titled "Immigration Reform That Will Make American Great Again."
I've read Mr. Trump's plan and it disturbs me. As Managing Director of the Bright Futures Fund I work with immigrant families on a daily basis, as many live in our parishes and school communities. Our Strong City Schools in the inner city of Kansas City have some of the most richly diverse student populations of any of the schools in our Diocese. One would find it nearly impossible to replicate the demographics we possess and that we are strengthened by. Catholic Schools in particular have a very seasoned track record in providing high quality education to immigrant children dating back in this Diocese to 1853. Being some of the earliest schools to implement desegregation, the history of Catholic Education is one of action not one of passive ambivalence.
So it is with a small shred of that incredible boldness that I must take a stand and express my concern for a plan that is uncharitable, strips dignity, proposes to rip apart families, and in effect revert our nation to laws and practices preceding the 1868 ratification of the 14th amendment.
In his plan, Mr. Trump, in essence calls for, but is not limited to: a wall between Mexico and the United States, increased military action on the border, deportation of any unauthorized immigrants, and repealing birthright citizenship.
His proposed plan is not only unrealistic but essentially ineffective in the hypothetical. For example, revoking birthright citizenship would nearly double the estimated number of unauthorized immigrants in the United States (USCCB, Migration and Refugee Services). Mr. Trump's plan also calls for increased militarization to accommodate the mass deportations which would directly threaten families in the event of separation and imprisonment.
The implications to the family are clearly noted, however, from a basic economic position Mr. Trump's plan is disastrous. In order to deport the estimated 11 million unauthorized citizens it would cost the U.S. anywhere from $100-300 billion dollars (Source-American Action Forum). This kind of drastic unbudgeted spending would send the economy into a tailspin.
This plan overlooks the principles in which our nation was founded and attacks many facets of the values that we hold dear as citizens. Specifically to Catholicism, it threatens our religious liberty by proposing penalties for those who grant sanctuary.
Pope Francis has challenged us to not only look at the way we interact with Creation but also with each other in his recent encyclical, "Laudato Si." In my personal opinion the proposed treatment of our immigrant brothers and sisters is dramatically in contrast to the reflection of conscience that Pope Francis has asked us to consider. Is that the kind of society that we want to pass on to the next generation?
America, despite Mr. Trump's political slogan, has always been great. I'm proud of my citizenship and am so grateful to my ancestors for braving that undoubtedly difficult journey to immigrate here in order to preserve their religious belief and practice. However, seeking to better ourselves does not negate the "great" history that we continue to build upon. That very act of reflection makes us great. In order to address issues such as immigration, dignity, life, etc. we must all examine our own conscience and embrace the need to elevate the discourse and make effective change. Dorothy Day told us so prophetically that "the greatest challenge of the day is how to bring about a revolution of the heart, a revolution that has to start with each one of us."
Perhaps a great starting place for such a revolution can be found in the Gospels and in looking at the way we treat one another, no matter our citizenship status. We stand on the shoulders of our ancestors and any plan that diminishes an immigrant's place in our country proverbially knocks them out from under us.
Let's hope that our voices can be heard and the witness we bear will enable the love of Christ to overcome such plans. Our very lives may depend on it.
Jeremy Lillig is Managing Director of the Bright Futures Fund for the Diocese of Kansas City – St. Joseph.