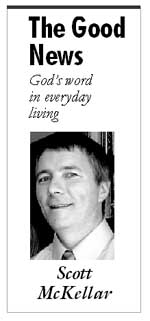 A recent Pew study surveyed practicing Catholics and 68 percent of them responded that "having a personal relationship with Jesus" was essential to being Catholic. Surprisingly even so-called "cultural Catholics" who are more loosely affiliated with the Church responded with 60 percent saying that a "personal relationship with Jesus" is essential.
In this Sunday's Gospel reading, Jesus conducts an informal poll of public opinions in his own day. He asks, "Who do people say that I am?" (Mark 8:27). The answer given by his disciples, reveals the social identities of various groups in his day. The disciples identify three popular poll results; John the Baptist, Elijah, or one of the other Old Testament prophets. The loyalties of Jesus disciples are not with these popular groups, but with Jesus.
Making the question more personal Jesus asks, "But who do you say that I am?" (Mark 8:29). A question posed by the followers of any leader is, "Why should I follow you?" Why should Jesus followers step outside of the comfortable answers given by popular groups of their day and follow Jesus into uncertainty and at least potential suffering and persecution?
When people are asked to change and step outside their comfortable social group, the first thing they do is scan the leader for credibility. They ask themselves "Why should I believe and follow you?" In a very short period of time, Jesus had established profound trust with his disciples. Jesus had already convincingly demonstrated his willingness to sacrifice all, to be one with his disciples, and to be their servant. As he will remind them soon after this, "If anyone wishes to be first, he shall be the last of all and the servant of all" (Mark 9:35).
Initially, in response to Jesus' question, "But who do you say that I am?" Peter identifies with the new vital belief of Jesus' inner circle by declaring, "You are the Messiah" (Mark 8:29). Peter gets a gold star for this answer, he has embraced the shared norms of Jesus' disciples. In fact Peter emerges as a leader and spokesman for these new beliefs.
Jesus goes on to explain that on the path he is walking he "must suffer greatly and be rejected by the elders, the chief priests, and the scribes, and be killed, and rise after three days" (Mark 8:31). Hearing this, Peter becomes unsure of this new path. Peter takes Jesus aside and rebukes him. Jesus responds by harshly rebuking Peter, "Get behind me, Satan. You are thinking not as God does, but as human beings do" (Mark 8:33).
Leaders must both praise and critique the presence or absence of the beliefs and vital behaviors in their movement. Many times detractors want to silence healthy dialogue that will lead people to change. Peter tries to approach Jesus privately, to take him aside and correct him. Jesus cannot allow Peter to remain unchanged in the face of this high-stakes belief. Peter's concerns need to be discussed. Open dialogue is essential. The ancient model of discipleship may not match our modern norms for creating safe dialogue, as Jesus' rebuke sounds harsh, but he brings Peter's concern out into the open.
Jesus demonstrates two important principles of change. In order to create widely shared beliefs which challenge the status quo, you need to go public and you need to invite everyone to hold everyone else accountable. After speaking privately with Peter, Jesus "summoned the crowd with his disciples" and repeats the vital gospel belief, "Whoever wishes to come after me must deny himself, take up his cross, and follow me" (Mark 8:34).
We are also among the 'crowds' and 'disciples' that Jesus summons to hear his message. How do we respond to his question "But who do you say that I am?" To my knowledge there are no modern groups who believe that Jesus is Elijah, but is it common today to hear people say that Jesus is merely a prophet or guru, or wise man. Somehow saying that Jesus was merely a great moral teacher seems less offensive in a pluralistic world.
Yet as the famous author and historian, C. S. Lewis has pointed out, it is foolish to say that Jesus is a great moral teacher and yet deny his claim to be the Son of God. Mere men who claim to be God are either liars or suffering from delusions. Jesus claim demands our response. Can we confess with Peter that Jesus is the Messiah, the Son of the living God?
Yet even if we have made this profession of faith, the reading from James this Sunday challenges us to "demonstrate our faith" (James 2:18). The fathers of the Second Vatican Council characterized the "breach between faith and daily life" as "one of the more serious errors of our time" (GS 43).  Is our faith a meal or a side dish? Is it the shirt on our back or an accessory?
The council fathers note; "Let there be no false opposition between professional and social activity and the life of religion.  The Christian who neglects his temporal duties neglects God and risks his eternal salvation" (GS 43).  We must follow the example of Christ who engaged in the secular work of carpentry in order to "fuse all human effort, domestic, professional, scientific and technical in a vital synthesis with religious values, which co-ordinate everything in the highest way to God's glory" (GS 43).
How can we bring Christ in to the midst of our professional life this week? Begin by offering up your work in prayer. Learn to love what you hate. Make the difficult tasks an offering to God. Begin with the things you have been procrastinating on and offer them to God. Find ways to remember God throughout the day. Bring the difficulties of the day to God in prayer.
Imagine the transformation that would take place in our society if each of us poured the love of Christ into the ordinary tasks of daily life this week.
Scott McKellar is associate director of the Bishop Helmsing Institutue.
Daily Scripture Readings
For complete daily Scripture texts, click here. www.usccb.org
Feast of the Exaltation of the Holy Cross,
Monday, September 14
Numbers 21:4b-9
Psalms 78:1bc-2, 34-35, 36-37, 38
Philippians 2:6-11
John 3:13-17
Tuesday, September 15
1 Timothy 3:1-13
Psalms 101:1b-2ab, 2cd-3ab, 5, 6
John 19:25-27
or Luke 2:33-35
Wednesday, September 16
1 Timothy 3:14-16
Psalms 111:1-2, 3-4, 5-6
Luke 7:31-35
Thursday, September 17
1 Timothy 4:12-16
Psalms 111:7-8, 9, 10
Luke 7:36-50
Friday, September 18
1 Timothy 6:2c-12
Psalms 49:6-7, 8-10, 17-18, 19-20
Luke 8:1-3
Saturday, September 19
1 Timothy 6:13-16
Psalms 100:1b-2, 3, 4, 5
Luke 8:4-15
Twenty-Fifth Sunday in Ordinary Time, September 20
Wisdom 2:12, 17-20
Psalms 54:3-4, 5, 6 & 8
James 3:16—4:3
Mark 9:30-37
Monday, September 21
Ephesians 4:1-7, 11-13
Psalms 19:2-3, 4-5
Matthew 9:9-13
Tuesday, September 22
Ezra 6:7-8, 12b, 14-20
Psalms 122:1-2, 3-4ab, 4cd-5
Luke 8:19-21
Wednesday, September 23
Ezra 9:5-9
Tobit 13:2, 3-4a, 4befghn, 7-8
Luke 9:1-6
Thursday, September 24
Haggai 1:1-8
Psalms 149:1b-2, 3-4, 5-6a & 9b
Luke 9:7-9
Friday, September 25
Haggai 2:1-9
Psalms 43:1, 2, 3, 4
Luke 9:18-22
Saturday, September 26
Zechariah 2:5-9, 14-15a
Jeremiah 31:10, 11-12ab, 13
Luke 9:43b-45
Twenty-sixth Sunday in Ordinary Time, September 27
Numbers 11:25-29
Psalms 19:8, 10, 12-13, 14
James 5:1-6
Mark 9:38-43, 45, 47-48
The full text of the Scripture readings for this week and next week can be found here: www.usccb.org/
Click on the "Daily Readings" tab on the right hand side of the page.