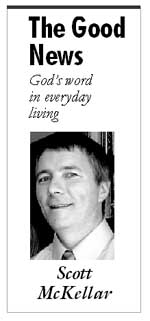 "I ain't rich, but I damn sure wanna be. Working like a dog all day, ain't working for me. . . I know everybody says. Money can't buy happiness. But it could buy me a boat, [and] it could buy me a truck to pull it." The words of this popular country and western song by Chris Jansen called "Buy Me a Boat" captures the sentiment of many people towards money.
In reference to wishing he could win the Powerball, Jansen quotes several passages of Scripture singing, "I keep hearing that money is the root of all evil. And you can't fit a camel through the eye of a needle. I'm sure that's probably true, but it still sounds pretty cool." Because of course, "It can buy me a boat."
I don't know about you, but like Jansen I experience a certain tension about wealth. Even in our own neighborhood, we sometimes see extremes of poverty. Children who do not have enough to eat. People with insufficient clothing and shelter.
We call these people the poor. Jesus calls us to love these people and even calls them blessed (Luke 6:20). The Church's constant tradition calls us to have a preferential love for the poor (CCC 1586; 2444-2445).
Another type of poverty is experienced by 'the working poor' or in less extreme cases those who constantly struggle to make ends meet. Jansen's reference to "Working like a dog all day, ain't working for me," points to the difficulties of those who have jobs and are working hard but are constantly experiencing difficulties due to their low income levels. These struggles might make us wish for an easy solution such as winning a lottery or a big inheritance.
As the Book of Proverbs puts it, "The tillage of the poor yields abundant food, but possessions are swept away for lack of justice" (Proverbs 13:23). Yet in the same book, those who would be wise are counseled to seek only moderate prosperity, "Put falsehood and lying far from me, give me neither poverty nor riches; provide me only with the food I need; Lest, being full, I deny you, saying, 'Who is the LORD?' Or, being in want, I steal, and profane the name of my God" (Proverbs 30:8-9).
For me the faith tension occurs when I personally experience even sporadic financial difficulties and at the same time need to see myself as blessed by God for experiencing them. Have you ever struggled with these feelings? How can this suffering be a good thing? A second tension arises in the other extreme. How do we relate to God when we have enough, or maybe even more than we need?
We see an aspect of this question played out in the dialogue between Jesus and the rich young man in Mark's Gospel. The pious young man approaches Jesus and asks, "Good teacher, what must I do to inherit eternal life?" Instead of giving the young man a straight answer Jesus replies with a series of probing questions.
First he asks the young man to define the meaning of 'good.' Is the term relative? Can I say something is good for me in my circumstances but not good for you? Jesus reminds him, "No one is good but God alone." God is himself the objective measure of goodness. Things which conform to God's goodness are 'good.'
Still confused about the objective meaning of goodness? Jesus directs the young man, "You know the commandments." Because our human reason is darkened by sin, the Ten Commandments help us to "attain a complete and certain understanding of the requirements of the natural law" (CCC 2071).
In response the young man confesses, "Teacher, all of these I have observed from my youth." Jesus loves him but challenges him further, "You are lacking in one thing. Go, sell what you have, and give to [the] poor and you will have treasure in heaven; then come, follow me." (Mark 10:20). This request was too close to the young man's heart and he "went away sad, for he had many possessions."
In response to this Jesus gives his disciple a pithy saying which displays such hyperbole that they are 'amazed.' Jesus tells them, "It is easier for a camel to pass through the eye of a needle than for one who is rich to enter the kingdom of God." Rather than just seeing this as a dramatic statement expressing impossibility, some interpreters have attempted to explain away Jesus' statement in various unsatisfying ways.
Understanding the impossibility of Jesus statement, the disciples respond, "Then who can be saved?" and Jesus replies, "For human beings it is impossible, but not for God. All things are possible for God" (10:26). We once again face the tension of both the need and the danger of wealth. Jesus said, "Blessed are you who are poor, for the kingdom of God is yours" (Luke 6:20). The Catechism reminds us that this beatitude;
"invites us to purify our hearts of bad instincts and to seek the love of God above all else. It teaches us that true happiness is not found in riches or well-being, in human fame or power, or in any human achievement – however beneficial it may be – such as science, technology, and art, or indeed in any creature, but in God alone, the source of every good and of all love (CCC 1723).
I have a friend named Sydney who can easily afford to wear very expensive ties. I watched in amazement as someone complimented his tie. He replied, "Do you like it?" He immediately took off the tie and gave it to the fellow. Sometimes the issue is not our wealth but our attachment or the purity of our hearts. Do we love God above all else?
Contentment in the midst of suffering is a supernatural gift. Detachment is a discipline born of human virtue. St. Paul writes, "I know indeed how to live in humble circumstances; I know also how to live with abundance. In every circumstance and in all things I have learned the secret of being well fed and of going hungry, of living in abundance and of being in need.  I have the strength for everything through him who empowers me" (Philippians 4:12-13).
Let us take this aspect of our life to prayer this week and perhaps challenge ourselves about what we concretely value through an examination of our spending. Especially during the coming Year of Mercy let us think about alms giving and especially about the plight of the poor in our midst.
Scott McKellar is associate director of the Bishop Helmsing Institute.
Daily Scripture Readings
For complete daily Scripture texts, click here. http://www.usccb.org
Monday, October 12
Romans 1:1-7
Psalms 98:1bcde, 2-3ab, 3cd-4
Luke 11:29-32
Tuesday, October 13
Romans 1:16-25
Psalms 19:2-3, 4-5
Luke 11:37-41
Wednesday, October 14
Romans 2:1-11
Psalms 62:2-3, 6-7, 9
Luke 11:42-46
Thursday, October 15
Romans 3:21-30
Psalms 130:1b-2, 3-4, 5-6ab
Luke 11:47-54
Friday, October 16
Romans 4:1-8
Psalms 32:1b-2, 5, 11
Luke 12:1-7
Saturday, October 17
Romans 4:13, 16-18
Psalms 105:6-7, 8-9, 42-43
Luke 12:8-12
Twenty-Ninth Sunday in Ordinary Time, October 18
Isaiah 53:10-11
Psalms 33:4-5, 18-19, 20, 22
Hebrews 4:14-16
Mark 10:35-45
Monday, October 19
Romans 4:20-25
Luke 1:69-70, 71-72, 73-75
Luke 12:13-21
Tuesday, October 20
Romans 5:12, 15b, 17-19, 20b-21
Psalms 40:7-8a, 8b-9, 10, 17
Luke 12:35-38
Wednesday, October 21
Romans 6:12-18
Psalms 124:1b-3, 4-6, 7-8
Luke 12:39-48
Thursday, October 22
Romans 6:19-23
Psalms 1:1-2, 3, 4 & 6
Luke 12:49-53
Friday, October 23
Romans 7:18-25a
Psalm 119:66, 68, 76, 77, 93, 94
Luke 12:54-59
Saturday, October 24
Romans 8:1-11
Psalms 24:1b-2, 3-4ab, 5-6
Luke 13:1-9
Thirtieth Sunday In Ordinary Time, October 25
Jeremiah 31:7-9
Psalms 126:1-2, 2-3, 4-5, 6
Hebrews 5:1-6
Mark 10:46-52
The full text of the Scripture readings for this week and next week can be found here: www.usccb.org/
Click on the "Daily Readings" tab on the right hand side of the page.