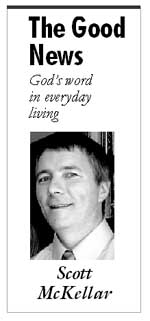 This past Sunday, October 18th, Pope Francis canonized four saints including the first ever married couple to be canonized in modern times, Louis and Azélie-Marie or "Zélie" Martin. During the homily of their canonization, Pope Francis said: "The holy spouses Louis Martin and Marie-Zélie Martin practiced Christian service in the family, creating day by day an environment of faith and love which nurtured the vocations of their daughters, among whom was Saint Therese of the Child Jesus."
In particular Pope Francis praised the couples' humble attitude toward others. We can note several things about the lives of Louis and Zélie Martin. First they clearly understood that the call to holiness was not reserved to a few but applied to them as well in their ordinary business affairs and family life. Louis ran a successful watchmaking business, while Zélie ran a highly successful business that made lace. Secondly, they did not live in separate worlds; one at work, another in their family, and yet another at Church. They demonstrated a unity of faith in all spheres of their lives.
While they lived profoundly humble lives, their choice to live pious Catholic lives often put them at odds with the culture of their family, friends and coworkers. They faced misunderstanding, opposition, and at times persecution. The choice to truly follow Jesus can result in public dishonor and shame. Have you ever felt shame or dishonor because of your beliefs? As we turn to this Sunday's Gospel we see the very same theme of humility and holy boldness for the faith.
The story of the blind beggar, Bartimaeus is very important to Mark's narrative. Mark directly names only one other character in a miracle story in his Gospel. This suggests that Bartimaeus went on to become a well know disciple of Jesus. Reduced to being a blind beggar, Bartimaeus' humility stands in direct contrast with James and John's earlier question about 'who is the greatest' (10:35), and the story is introduced with Jesus' statement that the Son of man "came not to be served but to serve" (10:45).
Bartimaeus' meager condition makes his neighbors feel embarrassed when he cries out to the important Rabbi Jesus as he passes by saying, "Jesus, son of David, have pity on me!" (Mark 10:47). Many of his neighbors felt his cry was bringing them dishonor because he was socially an outcast. Why should lowly Bartimaeus be at the front of the line to see the great rabbi Jesus?
Many of them "rebuked him, telling him to be silent" (10:48). The word used for 'rebuke' is fairly strong and the same word used by Jesus' own disciples a few verses earlier when they tried to rebuke people who were bringing children to Jesus so that he might touch them (10:13). Jesus became indignant with them and instead received the little children. Bartimaeus was not deterred by their rebuke, "But he kept calling out all the more, 'Son of David, have pity on me'" (10:48).
Bartimaeus' actions have become an example of praying continuously and not giving up. As the Catechism notes, "The urgent request of the blind men, 'Have mercy on us, Son of David' or 'Jesus, Son of David, have mercy on me!' has been renewed in the traditional prayer to Jesus known as the Jesus Prayer: 'Lord Jesus Christ, Son of God, have mercy on me, a sinner!' "(CCC 2616).
While most of the people we meet in Mark's Gospel do not understand who Jesus is, Bartimaeus boldly confesses the messianic title "Son of David." Bartimaeus' cry for mercy also reflects a piety deeply familiar with the Psalms (6:3; 25:16; 51:3). While the poor beggar sitting in the dust may have low social status in the eyes of his neighbors, his knowledge of the faith was great.
Like his response to the children earlier (10:13), Jesus is moved by Bartimaeus' cries for mercy. "Jesus stopped and said, 'Call him'" (10:50). Now those who were trying to keep Bartimaeus away are forced to bring him to the front. Bartimaeus' obvious enthusiasm is highlighted, "He threw aside his cloak, sprang up, and came to Jesus" (10:50).
Jesus asks him the very same question that he had just asked James and John is the previous narrative. "What do you want me to do for you" (10:51). Again the contrast between James and John and Bartimaeus is highlighted. Bartimaeus does not ask to be prince at the side of the king, but recognizes his own poverty. In a word, he is humble. There is a further lesson for our prayers. Although God knows before we even ask what our needs are (Matthew 6:8), he still likes to be asked. Bartimaeus replies, "Master, I want to see."
The reference to Bartimaeus tossing aside his cloak, in conjunction with Jesus 'prophetic' question "What do you want me to do for you" (10:36, 51) has led some interpreters to see an allusion to Elijah who was just mention earlier in the narrative (Mark in 9:9-13). In 2 Kings 8-14, Elijah asks Elisha to make a request of him and Elijah drops his mantle which is later picked up by Elisha who follows in his way. Could this be a symbol of Baptism? The casting off of Bartimaeus' cloak may symbolize his putting off his old way of life at Baptism and becoming a new creature (Romans 6:4; Galatians 3:27).
Jesus responds to Bartimaeus, "Go your way; your faith has saved you." The Greek verb sõzõ, can mean both "heal" and "save." Mark tells us, "Immediately he received his sight and followed him on the way" (10:52). Bartimaeus received a healing miracle but the suggestion is that he was also converted by his faith encounter with Jesus. The eyes of his heart have also been opened to a new divine reality. He has become a disciple of Jesus and is ready to follow him.
Each of us also needs to pray, "Lord, I want to see!" We need the illumination of the Holy Spirit to understand our unique vocation in Christ. Imagine what impact it would have on our life if we approached every task with the humility and holy boldness of Bartimaeus.
Scott McKellar is associate director of the Bishop Helmsing Institute.
Daily Scripture Readings
For complete daily Scripture texts, click here. www.usccb.org
Monday, October 26
Romans 8:12-17
Psalms 68:2 and 4, 6-7ab, 20-21
Luke 13:10-17
Tuesday, October 27
Romans 8:18-25
Psalms 126:1b-2ab, 2cd-3, 4-5, 6
Luke 13:18-21
Wednesday, October 28
Ephesians 2:19-22
Psalms 19:2-3, 4-5
Luke 6:12-16
Thursday, October 29
Romans 8:31b-39
Psalms 109:21-22, 26-27, 30-31
Luke 13:31-35
Friday, October 30
Romans 9:1-5
Psalms 147:12-13, 14-15, 19-20
Luke 14:1-6
Saturday, October 31
Romans 11:1-2a, 11-12, 25-29
Psalms 94:12-13a, 14-15, 17-18
Luke 14:1, 7-11
Solemnity of All Saints
Sunday, November 1
Revelation 7:2-4, 9-14
Psalms 24:1bc-2, 3-4ab, 5-6
1 John 3:1-3
Matthew 5:1-12a
All Souls Day
Monday, November 2
Wisdom 3:1-9
Psalms 23:1-3a, 3b-4, 5, 6
Romans 5:5-11 or 6:3-9
John 6:37-40
Tuesday, November 3
Romans 12:5-16ab
Psalms 131:1bcde, 2, 3
Luke 14:15-24
Wednesday, November 4
Romans 13:8-10
Psalms 112:1b-2, 4-5, 9
Luke 14:25-33
Thursday, November 5
Romans 14:7-12
Psalms 27:1bcde, 4, 13-14
Luke 15:1-10
Friday, November 6
Romans 15:14-21
Psalms 98:1, 2-3ab, 3cd-4
Luke 16:1-8
Saturday, November 7
Romans 16:3-9, 16, 22-27
Psalms 145:2-3, 4-5, 10-11
Luke 16:9-15
Thirty-second Sunday in Ordinary Time, November 8
1 Kings 17:10-16
Psalms 146:7, 8-9, 9-10
Hebrews 9:24-28
Mark 12:38-44
or Mark 12:41-44
The full text of the Scripture readings for this week and next week can be found here: www.usccb.org/
Click on the "Daily Readings" tab on the right hand side of the page.