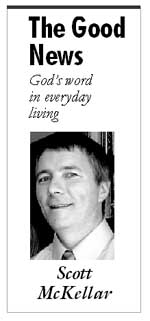 This Sunday we begin Holy Week with Palm Sunday. The blessed palm branches bring back childhood memories and perhaps so do the very long readings which include the entire story of the passion. Christ satisfied divine justice for our sins by offering his entire human life, but especially his passion and death as acts of obedience and love to the Father.
Psalm 22 has been called the "Fifth Gospel." The Passion narratives of our Gospels contain at least thirteen quotations or allusions to the Old Testament. Nine of these are from the Psalms and five of these are from Psalm 22. Clearly the early Christians considered Psalm 22 a passion narrative.
In its original context, Psalm 22 was from the life of King David and most likely was written during a time of persecution by King Saul (1 Sam 23: 25-26). The anguished cry which opens Psalm 22:1 is this Sunday's Psalm response, "My God, my God, why have you abandoned me?" This cry emphasizes the emotional pain of the psalmist.
Psalm 22 begins with David recounting his trials and doubts (v. 1-9) then he continues his cry for deliverance which initially goes unanswered (v.10-22). This section ends with a transition to victory as the psalmist calls out "come quickly to help me." Finally David launches into praise and thanksgiving for his deliverance (v. 23-32).
This Davidic psalm likely continued to be used in ancient Jewish liturgies as a Psalm of thanksgiving after deliverance. There are aspects of the Psalm, however, that seem to point elsewhere. For the early Christians Psalm 22 also had a spiritual sense which pointed to its fulfillment in the Messiah.
According to the convention of the time, citing a passage of Scripture was a means of bringing to mind the entire passage. Pious Jews who heard Jesus cry from the cross, "My God, my God, why have you forsaken me?" (Mark 15:34 and Matthew 27:46) would have thought of the entire Psalm 22, which begins in deep agony but ends in victory and praise.
The repetition of the possessive suffix "my" draws attention to continued trust in God even in the midst of unrelenting suffering. Jesus has not succumbed to despair. His cry expresses his own agony but also serves to draw attention to the prophetic connection between himself and the Psalm.
The psalmist continues discussing the mocking attitude of his adversaries (v. 8-9); "All who see me scoff at me; they mock me with parted lips, they wag their heads: 'He relied on the LORD; let him deliver him, let him rescue him, if he loves him.'"
Matthew's passion narrative clearly alludes to the Psalm when referring to the mocking of the priest, scribes and elders who "shake their heads" (Matthew 27:39-43). The psalmist describes his physical exhaustion (v. 15-16); "Like water my life drains away; all my bones grow soft. My heart has become like wax, it melts away within me. As dry as a potsherd is my throat; my tongue sticks to my palate; you lay me in the dust of death." Surely this would have reminded the early Christians of the torments of crucifixion. The physical experience leads to deep theological significance. As St. John reminds us; "After this, aware that everything was now finished, in order that the scripture might be fulfilled, Jesus said, 'I thirst.'" (John 19:28).
This point is made even clearer in (v. 17-18); "Indeed, many dogs surround me, a pack of evildoers closes in upon me; they have pierced my hands and my feet; I can count all my bones."
John picks up on the idea of "bones" in John 19, "For this happened so that the scripture passage might be fulfilled: 'Not a bone of it will be broken.'" (John 19:36, recalling Exodus 12:46; Numbers 9:12; and Psalm 34:20).
Although the Gospel writers do not directly quote Psalm 22, "They have pierced my hands and my feet" they do refer to the marks of Jesus' piercing. Jesus says, "Look at my hands and my feet, that it is I myself" (Luke 24:39 compare John 20:20). Jesus is referring to the recent wounds in his hands and feet from the crucifixion.
In John 20:25, the Apostle Thomas explicitly refers to the marks of the nails in Jesus' hands. In the previous chapter John adds the parallel quote from Zechariah 12:10 "They will look upon him whom they have pierced" (John 19:37).
The Psalmist continues (v. 19); "They divide my garments among them, and for my vesture they cast lots." Matt 27:35, Mark 15:24, and Luke 23:34 all refer to Jesus' garments being divided by lots, but John 19:24 precisely quotes the verse from Psalm 22.
For the earliest Christians it was not a matter of fitting the Old Testament into the New Testament but of relating the new to the old. "For this happened so that the scripture passage might be fulfilled" (John 19:36). "Jesus said to them, 'These are my words that I spoke to you while I was still with you, that everything written about me in the law of Moses and in the prophets and psalms must be fulfilled.' Then he opened their minds to understand the scriptures." Luke 24:44-45). Perhaps this Holy Week we can take Psalm 22 to our prayer and to seek the face of Jesus in this text. May we stand with Mary at the foot of the cross and see the fullness of his love for us.
Scott McKellar is Associate Director of the Bishop Helmsing Institute.
Daily Scripture Readings
For complete daily Scripture texts, click here. www.usccb.org
Monday, March 21
Isaiah 42:1-7
Psalms 27:1, 2, 3, 13-14
John 12:1-11
Tuesday, March 22
Isaiah 49:1-6
Psalms 71:1-2, 3-4a, 5ab-6ab, 15 & 17
John 13:21-33, 36-38
Wednesday, March 23
Isaiah 50:4-9a
Psalms 69:8-10, 21-22, 31 & 33-34
Matthew 26:14-25
Holy Thursday, March 24
Exodus 12:1-8, 11-14
Psalms 116:12-13, 15-16bc, 17-18
1 Corinthians 11:23-26
John 13:1-15
Good Friday, March 25
Isaiah 52:13—53:12
Psalms 31:2, 6, 12-13, 15-16, 17, 25
Hebrews 4:14-16; 5:7-9
John 18:1—19:42
Holy Saturday, March 26
Genesis 1:1—2:2 or Genesis 1:1, 26-31a
Psalms 104:1-2, 5-6, 10, 12, 13-14, 24, 35
or Psalms 33:4-5, 6-7, 12-13, 20 & 22
Reading 2 Genesis 22:1-18
Psalms 16:5, 8, 9-10, 11
Reading 3 Exodus 14:15—15:1
Psalms Exodus 15:1-2, 3-4, 5-6, 17-18
Reading 4 Isaiah 54:5-14
Psalms 30:2, 4, 5-6, 11-12, 13
Reading 5 Isaiah 55:1-11
Psalms 12:2-3, 4, 5-6
Reading 6 Baruch 3:9-15, 32-4:4
Psalms 19:8, 9, 10, 11
Read. 7 Ezekiel 36:16-17a, 18-28
Psalms 42:3, 5; 43:3, 4
Romans 6:3-11
Psalms 118:1-2, 16-17, 22-23
Luke 24:1-12
Easter Sunday, March 27
Acts 10:34a, 37-43
Psalms 118:1-2, 16-17, 22-23
Colossians 3:1-4
or 1 Corinthians 5:6b-8
John 20:1-9
Monday, March 28
Acts 2:14, 22-33
Psalms 16:1-2a & 5, 7-8, 9-10, 11
Matthew 28:8-15
Tuesday, March 29
Acts 2:36-41
Psalms 33:4-5, 18-19, 20 & 22
John 20:11-18
Wednesday, March 30
Acts 3:1-10
Psalms 105:1-2, 3-4, 6-7, 8-9
Luke 24:13-35
Thursday, March
31 Acts 3:11-26
Psalms 8:2ab & 5, 6-7, 8-9
Luke 24:35-48
Friday, April 1
Acts 4:1-12
Psalms 118:1-2 & 4, 22-24, 25-27a
John 21:1-14
Saturday, April 2
Acts 4:13-21
Psalms 118:1 & 14-15ab, 16-18, 19-21
Mark 16:9-15
Sunday of Divine Mercy
Acts 5:12-16
Psalms 118:2-4, 13-15, 22-24
Revelation 1:9-11a, 12-13, 17-19
John 20:19-31
The full text of the Scripture readings for this week and next week can be found here: www.usccb.org/
Click on the "Daily Readings" tab on the right hand side of the page.