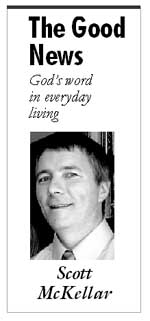 The Solemnity of the Ascension of the Lord occurs forty days after Easter and it commemorates the bodily ascension of Christ into heaven which is recounted in the text of our first reading, Acts 1:1-11. We are told that Jesus appeared to the disciples "during forty days" (Acts 1:3) after his resurrection and then He ascended into heaven before them. This feast is a Holy Day of Obligation but the solemnity has been transferred to Sunday, May 8th.
The solemnity celebrates the fact that Christ has gone before us to open the gates of heaven. The prayer after communion asks God to "kindle in our hearts a longing for the heavenly homeland and cause us to press forward, following in the Savior's footsteps, to the place where for our sake he entered before us." An option for the solemn blessing at the end of this Mass reminds us that Christ has "pierced the heights of heaven and unlocked for you the way to ascend to where he is." Our hope is established because Christ has gone before us to prepare a place for us to follow him.
The Gospel acclamation is the great missionary commission given by Jesus to his apostles in Matthew, "Go, therefore, and make disciples of all nations, baptizing them in the name of the Father, and of the Son, and of the holy Spirit, teaching them to observe all that I have commanded you" (Matthew 16:19-20). While the Gospel reading is a prophecy by Jesus that the "Messiah would suffer and rise from the dead on the third day and that repentance, for the forgiveness of sins, would be preached in his name to all the nations, beginning from Jerusalem" (Luke 24:46).
These readings are both a call to experience our own conversion and call to follow in our Savior's footsteps by preaching in his name to all the nations. For the lay faithful this means being instruments of light and mercy in the midst of our daily lives.
In his recent Apostolic Exhortation, Amoris lætitia (The Joy of Love), Pope Francis, highlights the theme of mercy and relates this to the ongoing theme of evangelization in his pontificate.
Pope Francis reiterates a theme from his earlier Exhortation, Evangelii Gaudium where he contrasts what he characterizes as 'gnosticism' or "a purely subjective faith whose only interest is a certain experience or a set of ideas . . . which are meant to console and enlighten" with what he called 'self-absorbed promethean neopelagianism' or those who "feel superior to others because they observe certain rules or remain intransigently faithful to a particular Catholic style from the past" (EG 95). One must keep in mind that the Pope's concern here is the negative effect these views have on evangelization.
Pope Francis identifies the same two unhelpful extremes in response to the recent synod on the family. On the one hand are those who advocate for an "immoderate desire for total change without sufficient reflection or grounding" while on the other are those who "would solve everything by applying general rules or deriving undue conclusions from particular theological considerations" (AL 2).
Perhaps the second group could be characterized as having a desire to make the faith into a set of overly-simple slogans. "If it has a bill and webbed feet, and waddles when it walks, it must be a duck." There is no need to confuse anyone with details, it is after all very simple.
Simple, that is, until someone points out that a goose, a loon, and a grebe might also fit this definition. A duck-billed platypus might also come close. Is someone who points this out deliberately being ambiguous? Ambiguity is not the same as complexity. The truth is sometimes very complex, especially when discussing moral issues. Clearly we need the Church's bishops and theologians to continue to clarify how this complexity relates to both to the deposit of faith and to pastoral sensibility.
On the other side are those who generously offer, "Aren't we all really birds of a feather?" Should we really be so completely inclusive that we are willing to call a 'duck-billed platypus' a duck? Is it really true that we are all 'birds of a feather' without any distinctions?
It is interesting to note that in popular media Pope Francis has received a poor response from both of these groups. Yet the Exhortation proposes no break with previous Church teaching. In its extensive footnotes the exhortation quotes saints, doctors of the church and makes extensive use of previous church teachings on marriage and of the writings of the Second Vatican Council. Those who wish to imply the opposite are forced to stretch the Pope's words saying, "It seems to me. . ." or "Does this not imply. . .?" or simply to claim that some hidden conspiracy is a work.
In the other direction the Holy Father makes it very clear that being merciful will simply not allow us to call a 'duck-billed platypus' a duck.
His true goal is evangelization. Citing his previous Exhortation he calls for "sparking new processes for evangelizing culture" (EG 69).
Firstly, to encourage families to value marriage and "to persevere in a love strengthened by the virtues of generosity, commitment, fidelity and patience," (AL 5) but also secondly "to encourage everyone to be a sign of mercy and closeness wherever family life remains imperfect or lacks peace and joy" (AL 5).
Speaking of the need to evangelize Pope Francis warns, "Our teaching on marriage and the family cannot fail to be inspired and transformed by this message of love and tenderness; otherwise, it becomes nothing more than the defense of a dry and lifeless doctrine" (AL 59). Our ministry to families must be modeled on the ministry of Jesus who "looked upon the women and men whom he met with love and tenderness, accompanying their steps in truth, patience and mercy as he proclaimed the demands of the Kingdom of God" (AL 60). In fact "The example of Jesus is a paradigm for the Church…" (AL 64). Jesus shared everyday moments and life with those around him.
The Gospel calls each of us to "repentance, for the forgiveness of sins" and it is our shared responsibility to preach "in his name to all the nations" (Luke 24:46).
Scott McKellar is associate director of the Bishop Helmsing Institute.
Daily Scripture Readings
For complete daily Scripture texts, click here. www.usccb.org
Monday, May 9
Acts 19:1-8
Psalms 68:2-3ab, 4-5acd, 6-7ab
John 16:29-33
Tuesday, May 10
Acts 20:17-27
Psalms 68:10-11, 20-21
John 17:1-11a
Wednesday, May 11
Acts 20:28-38
Psalms 68:29-30, 33-35a, 35bc-36ab
John 17:11b-19
Thursday, May 12
Acts 22:30; 23:6-11
Psalms 16:1-2a & 5, 7-8, 9-10, 11
John 17:20-26
Friday, May 13
Acts 25:13b-21
Psalms 103:1-2, 11-12, 19-20ab
John 21:15-19
Saturday, May 14
Acts 1:15-17, 20-26
Psalms 113:1-2, 3-4, 5-6, 7-8
John 15:9-17
Pentecost Sunday, May 15
Acts 2:1-11
Psalms 104:1, 24, 29-30, 31, 34
1 Corinthians 12:3b-7, 12-13
or Romans 8:8-17
John 20:19-23
or John 14:15-16, 23b-26
Monday, May 16
James 3:13-18
Psalms 19:8, 9, 10, 15
Mark 9:14-29
Tuesday, May 17
James 4:1-10
Psalms 55:7-8, 9-10a, 10b-11a, 23
Mark 9:30-37
Wednesday, May 18
James 4:13-17
Psalms 49:2-3, 6-7, 8-10, 11
Mark 9:38-40
Thursday, May 19
James 5:1-6
Psalms 49:14-15ab, 15cd-16, 17-18, 19-20
Mark 9:41-50
Friday, May 20
James 5:9-12
Psalms 103:1-2, 3-4, 8-9, 11-12
Mark 10:1-12
Saturday, May 21
James 5:13-20
Psalms 141:1-2, 3 and 8
Mark 10:13-16
The Solemnity of the Most Holy Trinity, Sunday May 22
Proverbs 8:22-31
Psalms 8:4-5, 6-7, 8-9
Romans 5:1-5
John 16:12-15
The full text of the Scripture readings for this week and next week can be found here:www.usccb.org/
Click on the "Daily Readings" tab on the right hand side of the page.