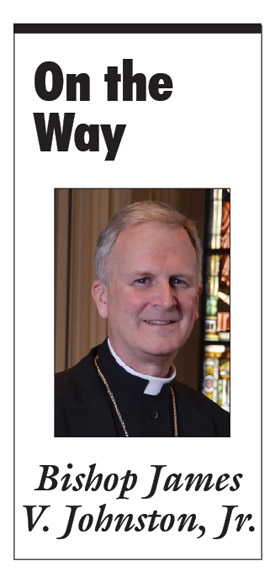 "Do not conform yourselves to this age but be transformed by the renewal of your mind, so that you may judge what is God's will, what is good, pleasing and perfect." Romans 12:2
This past week, I was conversing with a man about Pope Francis, and in particular, his Apostolic Exhortation, Evangelii Gaudium, "The Joy of the Gospel." Upon reading the Holy Father's document on the Gospel, he began to realize how much his life, thinking, and opinions were shaped by his politics. It surprised him to realize how much his politics defined his life. It was an awakening of sorts.
I suspect that the same is true for many, if not most, people. I have always been struck by how the Catholic faithful will gravitate toward those issues and movements that most align with their politics, but give minimal attention to other important issues of human dignity and social justice that do not.
There are, of course, beautiful exceptions to this. In my former diocese, a Catholic Worker House was started by the Diocese of Springfield-Cape Girardeau at Trinity Hills Farm (www.trinity-hills.org) to be present and provide help and hospitality to any who were experiencing some kind of "poverty." The poverty could be material, but it could also be spiritual or relational. It is a place of welcome so that individuals and families can be loved and receive, but also, so that they can give. It is pro-life, pro-poor, pro-prisoner, pro-immigrant, pro-refugee, pro-environment—it is for the human person and his/her dignity in a consistent way. And, it is not defined by politics; it is defined by the Gospel in its fullness; it is a place where Catholic teaching on faith and morals is embraced with joy and humility. As a result, it is a place of communion and powerful conversion and renewal.
I have met families whose households are this way, and I have encountered parishes whose common life together is this way. They are places that are full of life, and they grow because they attract by showing forth the beauty of Jesus Christ and a new way of living and looking at the world. This is what we must always seek in our families, parishes and our diocese.
There are many things that can fracture our lives, our relationships, our families, our Church. Jesus calls us to be one; one with one another and one with him and the Father. The Holy Spirit is the source of this communion, however, we too must cooperate by desiring what St. Paul calls "the renewal of your mind." He speaks of acquiring a "fresh, spiritual way of thinking" (Eph 4:23). This new way of thinking moves us beyond our categories, our politics, our self-interests, and into a Kingdom not of this world. It is a Kingdom, and a King, that gives new definition to our lives.