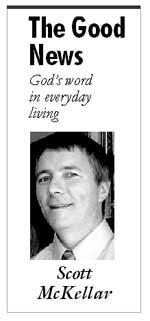 When a man falls in love with a woman, she is completely transformed in his eyes. No longer is she a mere woman with a certain name, from a certain family, with a particular profession, and definite likes and dislikes, she is transformed before his eyes. She becomes the Beloved.
The experience of love moves us beyond our uncommitted ideas and surface impressions into the realm of the heart. Unless the relationship is in the movies, this transformation takes place slowly in stages. It moves from mere interest and intrigue, to desire and infatuation, and finally to the first stages of love.
Modern researchers believe that our brains appear to be 'hard wired' to seek out "emotional support" and "effective dependency." Emotional accessibility and responsiveness are the building blocks of the secure bonds of attachment which we call human love. Positive attachment is created when we are present to the other person, when we become attuned to their internal world and we reflect back to them responsively. The experience of love helps us to know the other person in the depths of our heart.
In This Sunday's Gospel Jesus asks his disciples two contrasting questions. First Jesus asks them, "Who do the crowds say that I am?" The responses are a first-century snapshot of various popular expectations and conspiracy theories that would still work in today's Facebook or twitter feeds. Perhaps Jesus is John the Baptist, or Elijah or some other ancient prophet? Maybe, like a Modern-Day-Conspiracy-Elvis, he is a prophet come back to life?
Next, Jesus asks a much more penetrating question, "But who do you say that I am?" It is one thing to know Jesus from afar. It is quite another to reach into the depths of your heart and tell Jesus who you personally believe he is. The disciples have already grown through various stages of intimacy to know Jesus at the deepest level of their hearts.
The Word of God is "a voice heard only by the one to whom it is addressed, and it poses the question of faith." We hear the Word "breaking upon our ears only when reverberating in the depths of our hearts" (Servais Pinckaers, O.P. Pursuit of Happiness).
The distant Jesus of ideas can be silenced or ignored, while the Jesus of our heart touches our deepest desires. As the Psalmist in our readings this Sunday puts it, "O God, you are my God whom I seek; for you my flesh pines and my soul thirsts" (Psalm 63:2).
As the Gospel Acclamation reminds us, Jesus cries out "My sheep hear my voice; I know them, and they follow me" (John 10:27). The image of a shepherd and his sheep is the perfect image of effective dependency. Lord, you are my all in all, I depend on you.
The Church calls our relationship with Jesus the New Law. It is "a law of love because it makes us act out of the love infused by the Holy Spirit, rather than from fear" (CCC 1972). No man kisses his human beloved out of duty, guilt or fear. In the Spirit, our relationship with Jesus transforms a mere Jesus of history into the Beloved. As the Apostle Paul writes, "All of us, gazing with unveiled face on the glory of the Lord, are being transformed into the same image from glory to glory, as from the Lord who is the Spirit." (2 Corinthians 3:18).
Just as a man and woman become one flesh in matrimony so we become one with Jesus in Baptism. The second reading for this Sunday's Mass reminds us that our communion "in Christ Jesus" is accomplished through Baptism, "For all of you who were baptized into Christ have clothed yourselves with Christ" (Galatians 3:27).
Many scholars believe this verse echoes part of an ancient Baptismal liturgy. The newly baptized were re-clothed in a new garment after baptism. This metaphor highlights the transformation that takes place in the sacrament. Paul likens Baptism by immersion to being buried in the grave, "We were indeed buried with him through baptism into death, so that, just as Christ was raised from the dead by the glory of the Father, we too might live in newness of life," (Roman 6:4). This Baptism transforms us and joins us to Christ. Paul notes, "So whoever is in Christ is a new creation: the old things have passed away; behold, new things have come" (2 Co 5:17).
The experience of love moves us beyond our surface impressions and excuses. Each one of us needs to encounter the Word in the depths of our heart. Speaking directly to us, Jesus asks, "But who do you say that I am?"
Have we allowed ourselves to be accessible to Jesus in our prayer? Have we sought his support and depended on him? Have we set aside time to gaze upon his glory? Have we allowed ourselves to move from intrigue to infatuation, to the first stages of love? Are we being transformed into the image of Christ from glory to glory?
Imagine the transformation that would occur in our relationships, our families, and our parishes if we said yes, to Jesus. Yes, Lord Jesus you are my beloved, I give myself to you.
Scott McKellar is associate director of the Bishop Helmsing Institute.
Daily Scripture Readings
For complete daily Scripture texts, click here. http://www.usccb.org
Monday, June 20
2 Kings 17:5-8, 13-15a, 18
Psalms 60:3, 4-5, 12-13
Matthew 7:1-5
Tuesday, June 21
2 Kings 19:9b-11, 14-21, 31-35a, 36
Psalm 48:2-3ab, 3cd-4, 10-11
Matthew 7:6, 12-14
Wednesday, June 22
2 Kings 22:8-13; 23:1-3
Psalms 119:33, 34, 35, 36, 37, 40
Matthew 7:15-20
Thursday, June 23
2 Kings 24:8-17
Psalms 79:1b-2, 3-5, 8, 9
Matthew 7:21-29
Solemnity of the Nativity of Saint John the Baptist, Friday, June 24
Isaiah 49:1-6
Psalms 139:1b-3, 13-14ab, 14c-15
Acts 13:22-26
Luke 1:57-66, 80
Saturday, June 25
Lamentations 2:2, 10-14, 18-19
Psalms 74:1b-2, 3-5, 6-7, 20-21
Matthew 8:5-17
Thirteenth Sunday in Ordinary Time, Sunday, June 26
1 Kings 19:16b, 19-21
Psalms 16:1-2, 5, 7-8, 9-10, 11
Galatians 5:1, 13-18
Luke 9:51-62
Monday, June 27
Amos 2:6-10, 13-16
Psalms 50:16bc-17, 18-19, 20-21, 22-23
Matthew 8:18-22
Tuesday, June 28
Amos 3:1-8; 4:11-12
Psalms 5:4b-6a, 6b-7, 8
Matthew 8:23-27
Solemnity of Saints Peter and Paul, Wednesday, June 29
Acts 12:1-11
Psalms 34:2-3, 4-5, 6-7, 8-9
2 Timothy 4:6-8, 17-18
Matthew 16:13-19
Thursday, June 30
Amos 7:10-17
Psalms 19:8, 9, 10, 11
Matthew 9:1-8
Friday, July 1
Amos 8:4-6, 9-12
Psalms 119:2, 10, 20, 30, 40, 131
Matthew 9:9-13
Saturday, July 2
Amos 9:11-15
Psalms 85:9ab &10, 11-12, 13-14
Matthew 9:14-17
Fourteenth Sunday in
Ordinary Time, Sunday, July 3
Isaiah 66:10-14c
Psalms 66:1-3, 4-5, 6-7, 16, 20
Galatians 6:14-18
Luke 10:1-12, 17-20 or Luke 10:1-9
The full text of the Scripture readings for this week and next week can be found here: http://www.usccb.org/
Click on the "Daily Readings" tab on the right hand side of the page.