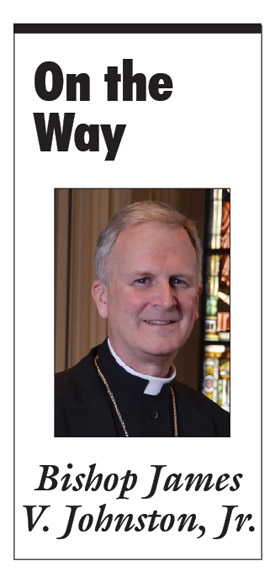 The Duke of Norfolk: "Oh confound this. I'm not a scholar, I don't know whether the marriage was lawful or not but . . . Thomas, look at these names! Why can't you do as I did and come with us, for fellowship!"
Sir Thomas More: "And when we die, and you are sent to heaven for doing your conscience, and I am sent to hell for not doing mine, will you come with me, for fellowship?"
[Dialogue from the film, A Man for All Seasons, which won the Academy Award for Best Picture in 1966]
Above my desk in my study is a framed print of the artist Hans Holbein's famous portrait of Saint Thomas More. It was given to me in one of my early assignments as a priest by a devout friend who grew up near More's home in England. She gave the print of More to me knowing my admiration and devotion to this saint, who gave away all in martyrdom in fidelity to Christ, his Church, and his conscience. To be more precise, Saint Thomas was martyred over the meaning of marriage. In this, he died in the pattern of Saint John the Baptist, who also lost his head over the truth about marriage.
This should strike us as familiar, given the current state of affairs sweeping through the United States and other developed "western" nations which are swiftly being secularized. Saint Thomas More (and Saint John Fisher, the bishop who was martyred for similar reasons and whose feast is celebrated with More) has become very relevant once again. To be sure, marriage and its meaning are not the only controversial issues; there is also the dilemma of conscience created by the HHS mandate and the provision of abortifacient drugs and contraceptives in insurance plans. Nevertheless, marriage and its meaning is at the center of many of the religious liberty issues of our day. My sense is that this will only intensify.
Last month, the Catholic Church in the United States began another "Fortnight for Freedom," a two week period of prayer and special events to highlight the importance of defending religious freedom. Fittingly, it began on the feast day of Saints Thomas More and John Fisher (June 22), and ended on July 4th, the day of our nation's independence. In our time we have been blessed with many more witnesses to this fundamental liberty: from the current courageous stance of Little Sisters of the Poor, to the Coptic Martyrs beheaded in their orange jump suits by ISIS for simply being Christians, to Blessed Oscar Romero who was assassinated at the altar for speaking out for justice, just to name a few. Let us keep this intention at the forefront of our prayer for the common good of our nation in this critical time, that what is so fundamental to justice and human dignity will be preserved and honored. Let us also pray that we may have the faith and courage to be true to our religious beliefs in the days ahead.
Saint Thomas More did not eagerly march to the guillotine. He did all that he could to "in conscience" avoid conflict with the king and the law of the land. His opponents would have none of it. They were insistent that he conform; his conscientious objection and silence were obnoxious to them. In the end, with no other options, he chose to surrender his life. In this, he provides a fitting model for civil disobedience for our season too.
This year, the United States Conference of Catholic Bishops is sponsoring an American tour of the relics of Saints Thomas More and John Fisher. They will make their way to several large cities from coast to coast; a reminder that religious freedom is a gift that must be defended, and that fidelity to the truth, evident in nature and revealed by God, is worthy of supreme sacrifice and suffering. May Jesus be our model and our strength.