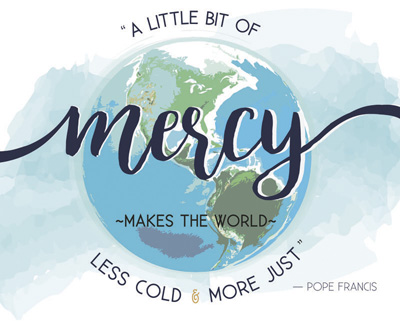 By Megan Marley
Digital/Social Media Coordinator
How can Catholic citizens better live out the virtue of mercy in today's society?
The Missouri Catholic Conference will explore the theme "Year of Mercy" during the 2016 Annual Assembly held October 8 at the State Capitol in Jefferson City, MO. All Catholics living in Missouri are invited to attend this free event.
Registration opens at 9:30 a.m., with the keynote starting at 10. Bishop Edward Rice of the Diocese of Springfield-Cape Girardeau will give the opening talk on the importance of mercy in the lives of Catholics and in his life as a priest. Nine workshops focusing on mercy in public policy and ministry follow the keynote.
Workshops titles include "Mercy Meets the Catholic Legislator" by Shawn Furey, vice-president of legislative and government affairs for Home State Health Plan and former chief of staff for Senator Eric Schmitt, "Mercy Meets Compassion at the End of Life" by Dr. Nicole Allcock, director of pharmacy at Southeast Hospital and "Mercy Meets the Millennial" by Nick Lee, director of young adult ministry for the Archdiocese of St. Louis. A full listing of talks and descriptions is available at MOcatholic.org.
Bill Francis, director of the diocesan Respect Life and Human Rights offices and a panelist at the Assembly, says the conference theme is particularly relevant to ministries in his department.
"We have two pastoral care ministries in this office, Project Rachel and MAX, and both are very involved in mercy," he said.
Francis also said that is why his office is sponsoring a diocesan bus pilgrimage to the event. Snacks, educational materials on topics related to the conference and information on parish ministry will be provided.
The pilgrimage is "set up to help you coordinate and take what you learn from the conference to disseminate it in your parishes," said Francis.
Bus pick up is at 6:30 a.m. at St. Charles Borromeo parish in Kansas City and 7 a.m. at St. Mark's parish in Independence. The bus ride is free, with a suggested donation of $10 per person or $20 per family. Further information on advance registration for the conference and bus pilgrimage is available on MOcatholic.org and respectlifekcsj.org.