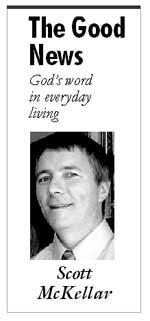 I don't know about you but I frequently have the experience of having a gap between what I want to do and what I actually accomplish. I had wanted to phone a friend but got busy and failed to make the call. I intended on reading a book but got distracted by a baseball game. I meant to cut the lawn but never got around to it that day. Sometimes these incidents are minor things that delay dinner for 15 minutes, other times they are life changing events with serious consequences.
In this Sunday's Gospel, Jesus tells a story with graphic imagery which depicts a dramatic reversal. In Jesus' story there is a rich man, whom tradition names Dives, and a poor man named Lazarus. The rich man lives sumptuously each day with no physical needs.
The poor man, Lazarus, sits at the rich man's door in abject hunger, wishing even to receive "the scraps that fell from the rich man's table" (Luke 16:2). In ancient culture the rich might use a piece of bread as a finger towel to mop up gravy from their meal and then toss it under the table to the dogs after the meal. Lazarus merely wishes to have these leftovers and scraps.
Did the rich man, Dives, deliberately ignore Lazarus or did he have good intentions that he never accomplished? In the end it doesn't matter, because it was too late.
Both men die, and in the hereafter, Lazarus who suffered in this life was "carried away by angels to the bosom of Abraham" (Luke 16:22) where he received comfort. The rich man, Dives, finds himself in a place of torment. He calls out to Abraham, "have pity on me. Send Lazarus to dip the tip of his finger in water and cool my tongue, for I am suffering torment in these flames" (Luke 16:24).
Abraham refuses his request based on divine justice and then adds, "between us and you a great chasm is established to prevent anyone from crossing who might wish to go from our side to yours or from your side to ours" (Luke 16:26).
Clearly this story is meant to give us pause for sober reflection. God created each one of us to enjoy personal relationship with him both now and for eternity. John tells us, "See what love the Father has bestowed on us that we may be called the children of God" (1 John 3:1).
The problem is that each one of us has turned away from God and have broken relationship with him. Paul reminds us that "There is no distinction; all have sinned and are deprived of the glory of God" (Romans 3:22b-23) and notes further that "the wages of sin is death" (Romans 6:23). This spiritual death creates "a great chasm" between us and God just like the one Jesus refers to in this story.
Like Dives we want to cross this chasm by our own efforts. We want to build a bridge by our own works and effort, but the chasm is impossible to cross.
Fortunately, what is impossible for us is made possible through Jesus Christ. As John reminds us,
For God so loved the world that he gave his only Son, so that everyone who believes in him might not perish but might have eternal life. For God did not send his Son into the world to condemn the world, but that the world might be saved through him (John 3:16–17).
On the cross, Jesus substituted his own love for our sins so that by his death and resurrection we might be brought across this great chasm to enjoy everlasting friendship with him. The crucified Christ is the bridge that brings us to his side. Jesus offers to restore our fallen relationship with him. He reminds us, "I am the way and the truth and the life. No one comes to the Father except through me" (John 14:6).
Some have compared our relationship to Christ to human love. If we are single and not dating, then we have no romantic relationship. If someone is dating, then relationship is part of their life. but the commitment is limited. In the case of someone who is married, there is intimate relationship and this relationship is a permanent mutual commitment.
We can compare these examples to our relationship with God. They represent different levels of commitment in relationship. In the first relationship, as far as the person is concerned, Jesus is outside their life. The second image refers to someone who acknowledges Jesus but is not completely committed. Jesus is just a side item on the menu of their life.
The third image represents someone who has a Christ-centered relationship. This relationship encompasses every aspect of their life. It influences all of their decisions.
What kind of relationship do you currently have with God? Which image would you like to represent your relationship with God?
Jesus desires to be the center of your life. Jesus tells us, "Behold, I stand at the door and knock. If anyone hears my voice and opens the door, [then] I will enter his house and dine with him, and he with me" (Revelation 3:20).
If you would like to make Jesus the center of your life I encourage you to respond to his invitation with the following approved prayer,
"Father, I believe that you know me and love me, I have not always chosen to love you, and I have broken my relationship with you through my sins. Thank you for sending your Son Jesus who proved your love for me on the cross. Lord Jesus, I open the door of my heart and I invite you to be at the center of my life—to be my Savior and my Lord. direct me by your Holy Spirit and help me to live the Gospel with my whole life. Amen"
If you have prayed this prayer of recommitment, I would encourage you seal this commitment by visiting a priest in the sacrament of reconciliation. You should also think about ways you can regularly spend time with Jesus as a friend.
Scott McKellar is associate director of the Bishop Helmsing Institute.
Daily Scripture Readings
For complete daily Scripture texts, click here. http://www.usccb.org
Monday, September 26
Job 1:6-22
Psalms 17:1bcd, 2-3, 6-7
Luke 9:46-50
Tuesday, September 27
Job 3:1-3, 11-17, 20-23
Psalms 88:2-3, 4-5, 6, 7-8
Luke 9:51-56
Wednesday, September 28
Job 9:1-12, 14-16
Psalms 88:10bc-11, 12-13, 14-15
Luke 9:57-62
Thursday, September 29
Daniel 7:9-10, 13-14
or Revelation 12:7-12ab
Psalms 138:1-2ab, 2cde-3, 4-5
John 1:47-51
Friday, September 30
Job 38:1, 12-21; 40:3-5
Psalms 139:1-3, 7-8, 9-10, 13-14ab
Luke 10:13-16
Saturday, October 1
Job 42:1-3, 5-6, 12-17
Psalms 119:66, 71, 75, 91, 125, 130
Luke 10:17-24
Twenty-Seventh Sunday in Ordinary Time, October 2
Habakkuk 1:2-3; 2:2-4
Psalms 95:1-2, 6-7, 8-9
2 Timothy 1:6-8, 13-14
Luke 17:5-10
Monday, October 3
Galatians 1:6-12
Psalms 111:1b-2, 7-8, 9 & 10c
Luke 10:25-37
Tuesday, October 4
Galatians 1:13-24
Psalms 139:1b-3, 13-14ab, 14c-15
Luke 10:38-42
Wednesday, October 5
Galatians 2:1-2, 7-14
Psalms 117:1bc, 2
Luke 11:1-4
Thursday, October 6
Galatians 3:1-5
Luke 1:69-70, 71-72, 73-75
Luke 11:5-13
Friday, October 7
Galatians 3:7-14
Psalms 111:1b-2, 3-4, 5-6
Luke 11:15-26
Saturday, October 8
Galatians 3:22-29
Psalms 105:2-3, 4-5, 6-7
Luke 11:27-28
Twenty-Eighth Sunday in Ordinary Time, October 9
2 Kings 5:14-17
Psalms 98:1, 2-3, 3-4
2 Timothy 2:8-13
Luke 17:11-19
The full text of the Scripture readings for this week and next week can be found here: http://www.usccb.org/
Click on the "Daily Readings" tab on the right hand side of the page.