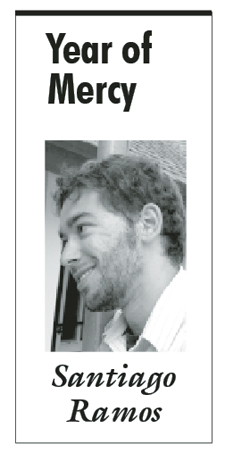 A few months ago, I wrote a brief reflection on one of Pope Francis' favorite films: "Rome, Open City." I learned that this was one of his favorite films from the famous interview that he did with Jesuit periodicals around the world, titled "A Big Heart Open to God." But in the interview, the Pope names a different movie as his number one favorite, even beyond Open City:
"We should also talk about the cinema. La Strada, by Fellini, is the movie that perhaps I loved the most. I identify with this movie, in which there is an implicit reference to St Francis."
Shamefully, even though I have been the Key's movie critic for half a decade, I had never seen La Strada before I took up this assignment. I had seen other Fellini classics: I Vitelloni, 8 ½, and of course, La dolce vita. But La Strada was always in my mind as something I would get to eventually. To be honest, the movie sounded to me like it was excessively tame and maudlin, especially compared to Fellini's more daring and experimental later efforts.
But Pope Francis lists it as his top favorite. So I watched it, asking myself all the time: What does this movie teach me about the way Pope Francis sees the world? What I learned surprised me: I thought the movie would be about the poor and about social justice, but actually it is about radical empathy and the need for mercy.
La Strada ("The Road") came out in 1954, during the tail end of the "neo-realist" trend in Italian cinema. Neorealism produced films that focused on social and political issues; Neorealist filmmakers, in an effort to evoke a "realistic" picture of society, employed non-professional actors and otherwise "normal" people to play many principal roles. Federico Fellini's early movies followed the neo-realistic aesthetic, but La Strada is considered to be his first post-neo-realistic film, and the moment when found his own voice and worldview as an artist.
It should come as no surprise that Pope Francis' favorite movie deals with the lives of the poor. The story it tells is of a young woman in the early bloom of youth, Gelsomina (Giulietta Massina), who is sold as a bride to a travelling street performer named Zampano (Anthony Quinn) by her impoverished and abandoned mother. At first Gelsomina is despondent, and then shy; eventually, she embraces her fate, and even learns, little by little, to love Zampano. When in the course of their travels Zampano and Gelsomina end up spending the night in a convent, Gelsomina befriends one of the nuns and comes to see her own love for Zampano to be somehow reflected and upheld by the divine love that gives meaning to the nuns' vocation. The film suggests that Gelsomina finds in the love at the center of the nuns' lives, the meaning of her marriage with Zampano.
But Zampano never returns Gelsomina's love, even though he uses her in every way one human being can use another, and even though he could not live without her. Despairing, Gelsomina turns to Il Matto ("The Fool," played by Richard Basehart), another street performer who is more successful than Zampano and something of Zampano's arch-nemesis. Il Matto tells her that everything in the world has a meaning, even a little pebble, a meaning known only to God. She should persevere in her love for Zampano, because that is a big part of what gives her life meaning.
Beyond the nuns and il Matto, lies tragedy. But the tragedy, apart from producing the expected emotions of pity and fear for Gelsomina, also reveal something unexpected: an insight into Zampano's evil selfishness, and even compassion for his lack of openness and love. Martin Scorsese, in his commentary about the film, says that it is precisely Fellini's Franciscan religious which demands that compassion be felt even for the greatest, ugliest sinner.
In other words: Fellini not only makes us feel what the innocent and Christ-like Gelsomina feels. He also makes us feel what the selfish, all-too-human, and tragic Zampano feels. And we are supposed to accept both, the good and the bad; both Gelsomina and Zampano. Because humanity is comprised of both. And because an authentic human being must know both if he or she is to truly understand the world.
But we have to do more than understand the world; we have to love it. What is the proper, that is the loving, response to someone like Zampano, an incorrigibly selfish man? Mercy.
Mercy is the only reasonable response to this radical compassion that La Strada makes us feel, and I believe that this is why Pope Francis loves this film. When we meet someone who is simultaneously a monster and a human being, who cries out for love even though he has only dispensed hate, we can only respond with mercy, because justice would simply ignore his cry.
And it is also what makes it a great movie to watch during the Year of Mercy.