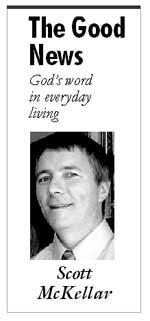 The modern world has something in common with the ancient world. The ancients talked about moderating things like curiosity, external possessions and anger, but never about moderating self-esteem.
Self-esteem is something our modern world greatly admires and even seems to view as fragile and threatened. There is a move to have some sports evaluated by participation only, least we risk wounding our children's self-esteem by comparing, faster with slower, stronger with weaker, or winners with losers. Perhaps capturing the sentiment of our modern culture, iconic country singer Mac Davis, boldly sings;
Oh Lord it's hard to be humble, // When you're perfect in every way,
I can't wait to look in the mirror, // 'cause I get better looking each day.
The biblical tradition is unique in proposing a new virtue called humility. Humility is the virtue which moderates our taking pleasure in self-esteem. The vice which opposes this is pride, which is to view ourselves to be more than we really are, or to forget that even what we have is gift from God. As C. S. Lewis quipped, "True humility is not thinking less of yourself; it is thinking of yourself less."
A typical Old Testament theme involves God opposing the proud, and exalting the humble (Psalm 25:19; 138:6; Proverbs 3:34; Sirach 11:13-14; 1 Samuel 2:7-8; Luke 1:51-52). In fact, Jesus' earthly life models profound humility (Philippians 2:6-8) and he refers to the poor as the model of humility. The poor will be blessed and will inherit the kingdom (Luke 6:20; Matthew 5:3).
In this Sunday's gospel Jesus tells a parable which illustrates this principle. Jesus addresses this parable "those who were convinced of their own righteousness and despised everyone else" (Luke 9:9). The combination of being religiously self-righteous and of condemning or despising others who don't measure up to your private standard, is unfortunately a common pair of vices even in our modern world.
Jesus has in mind not just someone who is proud but someone who is proud because of their beliefs and external religious behavior. Jesus tells us about a certain Pharisee who was proud because he went beyond the requirements of the Old Testament law in both fasting and tithing and as a result, believed that he was better than other men (Luke 18:12).
The Pharisee prays, "O God, I thank you that I am not like the rest of humanity—greedy, dishonest, adulterous—or even like this tax collector" (Luke 18:11). The Pharisee assumes that he is better than these various categories of law breakers and especially someone, who in his day, had the socially awkward and looked-down-upon profession of 'tax collector.'
The tax collector by way of contrast, "stood off at a distance and would not even raise his eyes to heaven but beat his breast and prayed, 'O God, be merciful to me a sinner'" (Luke 18:13). Very likely the tax collector who "stood off at a distance" prayed from the edges of the Court of the Gentiles—the modern day equivalent of staying in the back of the Church.
His distance suggests that he felt unworthy and timid, he does not lift his eyes to heaven but beats his breast as a sign of contrition. Jesus concludes, "I tell you, the latter went home justified, not the former; for everyone who exalts himself will be humbled, and the one who humbles himself will be exalted." (Luke 18:14). In fact, it is the words of this humble 'sinner' that we repeat in each Mass during the Kyrie reciting three times, "Lord/Christ have Mercy."
Citing this very parable, the Catechism reminds "humility is the foundation of prayer" (CCC 2559). St. Teresa of Ávila in her work on prayer called the Interior Castle, describes humility as self-knowledge. No matter how advanced a soul is it always needs self-knowledge: awareness of who we really are by the grace of God, what we would be without Him. She notes, "Without humility all will be lost."
By spending time alone with God our mind is purified. The light of God's nature makes us more self-ware of our own darkness. As we turn from self to God, our own understanding and our will becomes nobler and more ready to embrace the good.
St. Teresa also warns against the dangers of a kind of false humility. Fearing pride, the person becomes too self-aware of what others might think of their actions. They fear that their own weakness prevents them from moving forward in the spiritual life. Teresa says that we must disengage from the slough of cowardice, timidity and fear which really flow not from humility but from our lack of self-knowledge. This happens when the soul, out of fear and weakness, is content with a very low standard. Teresa says that the solution is to draw closer to God in prayer and to seek the intercession of Our Blessed Mother and the saints.
In her writings, St. Teresa highlights three key virtues: humility, detachment and love. In her work The Way of Perfection, she notes that humility "is the most important of the three and it embraces all the rest." For Teresa humility is simply self-knowledge or being honest with yourself about who you really are. We attain this self-knowledge by spending time alone with God.
Each one of us is invited to begin this journey with God. Let us bow our heads in prayer and say, "Lord, have mercy on me!" Then let us lift our eyes to heaven and gaze upon the beauty of our Savior. Let us embrace his mercy and love for us.
Imagine the transformation that would happen in our world if each of us were to spend some extra time this week alone with God in prayer.
Scott McKellar is associate director of the Bishop Helmsing Institute.
Daily Scripture Readings
For complete daily Scripture texts, click here. http://www.usccb.org
Monday, October 24
Ephesians 4:32–5:8
Psalms 1:1-2, 3, 4 & 6
Luke 13:10-17
Tuesday, October 25
Ephesians 5:21-33
Psalms 128:1-2, 3, 4-5
Luke 13:18-21
Wednesday, October 26
Ephesians 6:1-9
Psalms 145:10-11, 12-13ab, 13cd-14
Luke 13:22-30
Thursday, October 27
Ephesians 6:10-20
Psalms 144:1b, 2, 9-10
Luke 13:31-35
Friday, October 28
Ephesians 2:19-22
Psalms 19:2-3, 4-5
Luke 6:12-16
Saturday, October 29
Philippians 1:18b-26
Psalms 42:2, 3, 5cdef
Luke 14:1, 7-11
Thirty-First Sunday in Ordinary Time, October 30
Wisdom 11:22-12:2
Psalms 145:1-2, 8-9, 10-11, 13, 14
2 Thessalonians 1:11-2:2
Luke 19:1-10
Monday, October 31
Philippians 2:1-4
Psalms 131:1bcde, 2, 3
Luke 14:12-14
Solemnity of All Saints
Tuesday, November 1
Revelation 7:2-4, 9-14
Psalms 24:1bc-2, 3-4ab, 5-6
1 John 3:1-3
Matthew 5:1-12a
Wednesday, November 2
Wisdom 3:1-9
Psalms 23:1-3a, 3b-4, 5, 6
Romans 5:5-11 or Romans 6:3-9
John 6:37-40
Thursday, November 3
Philippians 3:3-8a
Psalms 105:2-3, 4-5, 6-7
Luke 15:1-10
Friday, November 4
Philippians 3:17—4:1
Psalms 122:1-2, 3-4ab, 4cd-5
Luke 16:1-8
Saturday, November 5
Philippians 4:10-19
Psalms 112:1b-2, 5-6, 8a & 9
Luke 16:9-15
Thirty-Second Sunday in Ordinary Time, November 6
2 Micah 7:1-2, 9-14
Psalms 17:1, 5-6, 8, 15
2 Thessalonians 2:16-3:5
Luke 20:27-38
The full text of the Scripture readings for this week and next week can be found here: http://www.usccb.org/
Click on the "Daily Readings" tab on the right hand side of the page.